Coca-Cola launches new flavor created by artificial intelligence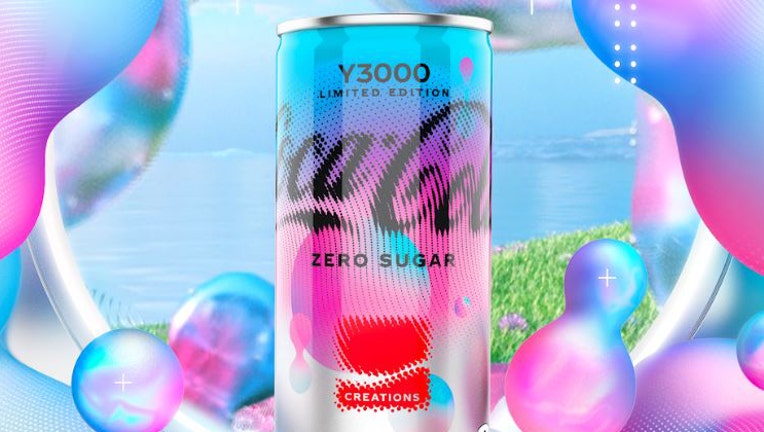 article
Coca-Cola is giving consumers a glimpse into the future with the launch of its latest soda. 
The Atlanta-based beverage titan's latest offering is Coca-Cola Y3000 Zero Sugar, a new beverage created with human and artificial intelligence. 
Researchers collected data on what people believe the future may taste like. The team then used AI to figure out flavor combinations to develop the soda. 
RELATED: Coca-Cola debuts new limited-edition 'dream-flavored' soda
Additionally, the team used AI to design the soda can, Coca-Cola noted in a company release. 
This new fantasy soda is available for a limited time in select markets, including the United States, Canada, China, Europe and Africa, 
Coca-Cola Y3000 Zero Sugar becomes the latest fantasy-flavored soda to hit shelves in a line of others which featured Coca‑Cola Ultimate Zero Sugar, Coca‑Cola Move, Coca‑Cola Starlight, Coca‑Cola Zero Sugar Byte, the artist Marshmello's Limited Edition Coca‑Cola, Coca‑Cola Dreamworld and Coca‑Cola Soul Blast.
This story was reported from Washington, D.C.