BetterHelp to pay $7.8M for sharing mental health data with Facebook, Snapchat
Online therapy platform BetterHelp will pay $7.8 million to customers for reportedly sharing people's "most personal health information" with Facebook, Snapchat and other advertisers for profit, the Federal Trade Commission said.
According to the FTC, BetterHelp, which bills itself as the largest therapy platform in the world, promised potential customers that it wouldn't share personal health data, "except for limited purposes, such as to provide counseling services."
Despite those assurances, the FTC alleges BetterHelp shared email addresses, IP addresses and health questionnaire answers with Facebook, Snapchat, Criteo and Pinterest for advertising purposes.
BetterHelp also failed to restrict how third parties could use the health information, the FTC said, allowing Facebook and other third parties to "use that information for their own internal purposes."
"When a person struggling with mental health issues reaches out for help, they do so in a moment of vulnerability and with an expectation that professional counseling services will protect their privacy," Samuel Levine, director of the FTC's Bureau of Consumer Protection, said in a news release. "Instead, BetterHelp betrayed consumers' most personal health information for profit."
READ MORE: 'Take It Down' helps teens remove explicit images from internet
The FTC also accuses BetterHelp of lying to the public when it denied news reports in 2020 that it was sharing personal data with third-party companies.
In a statement, BetterHelp said it used "limited, encrypted information to optimize the effectiveness of our advertising campaigns so we could deliver more relevant ads and reach people who may be interested in our services."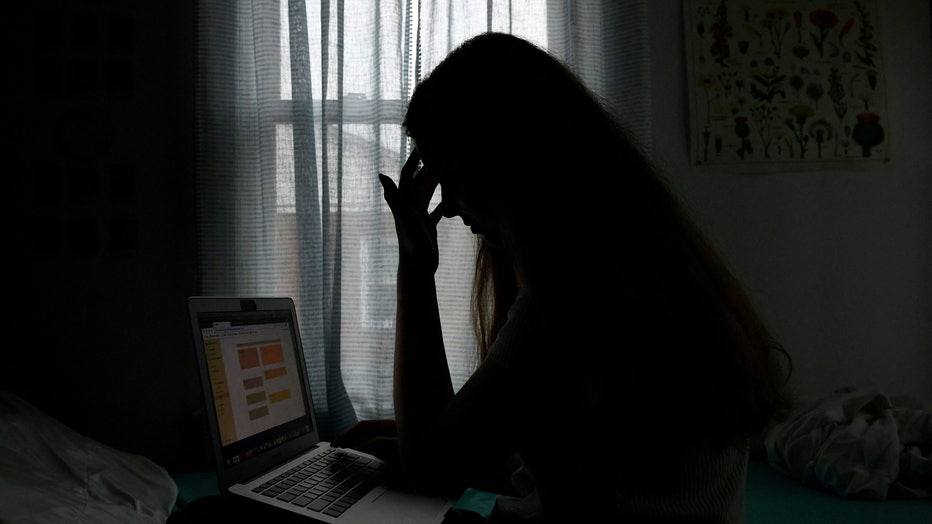 (Photo by OLIVIER DOULIERY/AFP via Getty Images)
The company said it has never shared names or clinical information from therapy sessions.
"This industry-standard practice is routinely used by some of the largest health providers, health systems, and healthcare brands," the statement reads. "Nonetheless, we understand the FTC's desire to set new precedents around consumer marketing, and we are happy to settle this matter with the agency.
"This settlement, which is no admission of wrongdoing, allows us to continue to focus on our mission to help millions of people around the world get access to quality therapy," it continued.
What is BetterHelp?
BetterHelp, based in California, offers online counseling services under several names, including BetterHelp Counseling. It also has therapy services for specific groups, including faithful counseling for Christians, teen counseling for teenagers and pride counseling for the LGBTQ community.
READ MORE: American teens' mental health crisis: What's driving this?
People who are interested in the services fill out a questionnaire asking for "sensitive mental health information," according to the FTC, like whether they've ever experienced depression or suicidal thoughts or if they're on medication. From there, customers are matched with a counselor and pay between $60 and $90 per session for counseling.
What does the BetterHelp settlement provide?
The settlement is the first to give money to consumers whose health data was shared, the FTC said. The $7.8 million will provide partial refunds to people who signed up for and paid for BetterHelp's services between August 1, 2017, and December 31, 2020.
READ MORE: What is Section 230, the rule that made the modern internet?
The settlement will also limit the ways BetterHelp can share information going forward and require them to:
Get express consent before disclosing personal information to certain third parties for any purpose.
Implement a privacy program that includes strong safeguards to protect consumer data.
Direct third parties to delete the consumer health and other personal data that BetterHelp shared with them.
Limit how long it can retain personal and health information.