You could earn $15,000 for eating spicy food at Schlotzsky's – here's how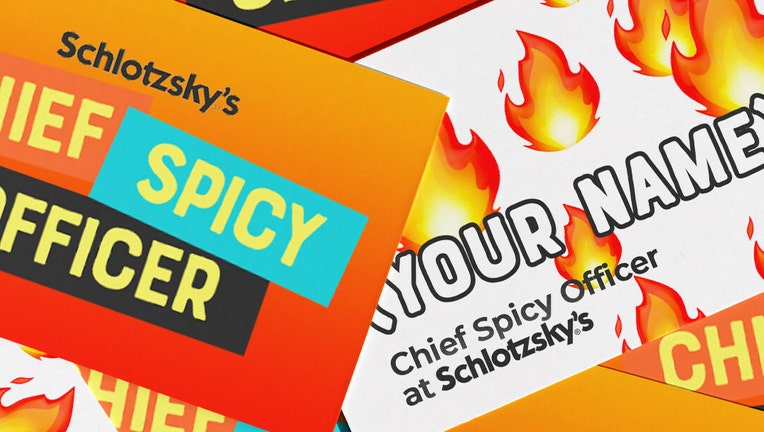 article
ATLANTA - Calling all couples with an insatiable appetite for spicy food: Schlotzsky's is looking for a dynamic duo to try its new spicy lineup and earn $15,000. 
The fast-casual restaurant, headquartered in Atlanta, is holding what it calls a "Spicy Hustle Contest" in which a selected couple will try its new spicy food, create "comprehensive Spice Profile reports," recommend flavors and menu combinations, and create content for social media.
RELATED: This popular Taco Bell menu item is going vegan, chain says
For the time and effort, Schlotzsky's said the couple will be compensated with $15,000, a trip to its headquarters to collaborate with the brand's executive chef and social team, $500 in Schlotzsky's gift cards, custom Schlotzsky's swag, and even fifteen $100 Schlotzsky's gift cards to share with family and friends. 
The Spicy Hustle Contest coincides with the restaurant's recently introduced Spicy Line, featuring "hot sauce infused, freshly baked sourdough bread" across its sandwiches, pizzas, and calzones.
RELATED: Costco adds churro Bundt cake from small California wholesale bakehouse: 'Certified banger'
"Side hustles have become a cultural phenomenon, with individuals seeking new ventures to spice up their lives," William Armstrong, Schlotzsky's chief brand officer, said in a statement. 
"Schlotzsky's recognized an opportunity to combine our passion for menu innovation with the growing popularity of side gigs to create a one-of-a-kind contest for our fans," Armstrong added.
Schlotzsky's, which has more than 300 locations across the country, said contest applications are open through at 4:59 p.m. ET on June 30 at myspicyhustle.com. 
Entrants must be legal U.S. residents who are age 21 or older, and who reside within 25 miles of a Schlotzsky's location, according to the official rules. 
RELATED: Cheez-It-themed rest stop features pump that fills your car with crackers
This story was reported from Cincinnati.