Study reveals weekend-only workouts can also boost heart health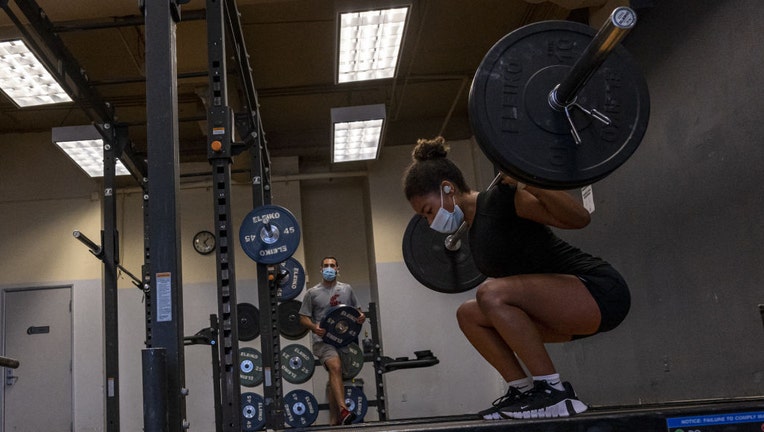 article
It's no secret that exercising is beneficial to improving your quality of life, but what if you only had to do it a few days a week?
A new study shows that limiting your workouts to just the weekend can enhance the health of your heart. 
In a report published Tuesday in the Journal of the American Medical Association (JAMA), researchers discovered that individuals who exercised during the week and "weekend warriors," people who squeeze in workouts on the weekend, saw similar reductions in their risks of heart attacks, heart failure, atrial fibrillation (an abnormal heartbeat), and stroke. 
Researchers assessed data from almost 90,000 people, which consisted of men and women with an average age of 62, who participated in the UK Biobank study between June 2013 and December 2015.
Participants in the study were divided into three groups, and they wore exercise wrist devices for a week, and researchers tracked their movements for an average of over six years.
The UK Biobank is a biomedical database and research resource that follows residents long-term, the report notes. 
RELATED: Your lack of motivation to exercise may be influenced by gut bacteria, researchers say
"Our findings suggest that interventions to increase physical activity, even when concentrated within a day or two each week, may improve cardiovascular outcomes" senior study author Patrick T. Ellinor, MD, PhD, acting chief of Cardiology and the co-director of the Corrigan Minehan Heart Center at Massachusetts General Hospital, said in a statement in a release.
RELATED: Fewer than half of mothers meet recommended exercise levels, study finds
Study results revealed that the risk of a heart attack dropped by 27% for people who exercised on weekends. And for those who routinely exercised, their risk of a heart attack declined by roughly 35%. 
Groups in both categories saw their risk for an abnormal heartbeat dip by 20%, and their chances for heart failure fall by 27%.
RELATED: AI may help shorten workouts to 20 minutes and still unlock 'fountain of youth'
According to the study, the World Health Organization and American Heart Association guidelines recommend 150 minutes or more of moderate to vigorous physical activity per week. 
This story was reported from Washington, D.C.