Trader Joe's recalls one of its candles for potential overheating risk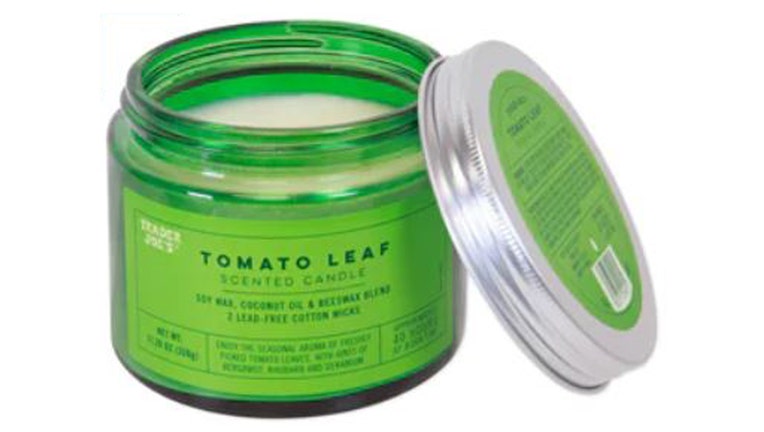 article
MONROVIA, Calif. - Trader Joe's announced that it's recalling one of its candles due to the risk of the jar becoming too hot, potentially causing injuries or damage.
The grocery store chain said in a notice posted on Tuesday that its Trader Joe's Tomato Leaf Scented Candle (SKU# 75090) may crack or break during use because of "the glass jar overheating, causing potential injury and/or damage."
Trader Joe's said any customer who purchased the candle should not use it.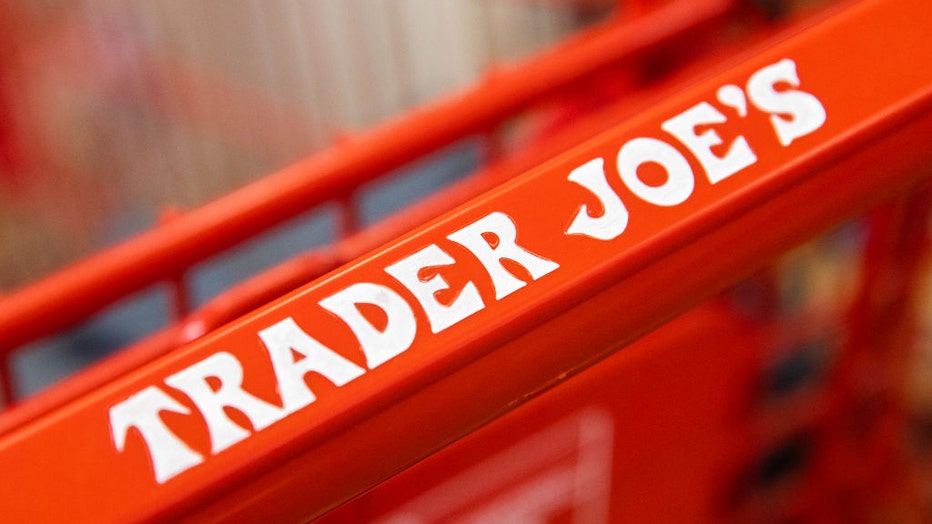 FILE - A signage on a shopping cart at the Trader Joes Upper East Side Bridgemarket grocery store in New York, on Dec. 2, 2021. Photographer: Jeenah Moon/Bloomberg via Getty Images
"We urge you to discard the product or return it to any Trader Joe's for a full refund," the store said in the notice. "We sincerely apologize for the inconvenience."
RELATED: Recalled Boppy Newborn Lounger now linked to at least 10 deaths: 'Stop using'
Anyone with questions can contact Trader Joe's Customer Relations at (626) 599-3817 during regular business hours of Monday through Friday between 6 a.m. and 6 p.m. PT or send an email. 
Last month, the store issued a recall for a pesto due to the risk of undeclared milk and walnuts. Trader Joe's said it was discovered that the Genova Pesto was mistakenly packaged into tubs marked "Hummus Dip." The tubs do not contain an allergen declaration of milk or walnuts, which are both found in the Genova Pesto.
Despite the recent recalls, Trader Joe's – headquartered in Monrovia, California – enjoys a loyal customer base. In January, the company released its 2023 Customer Choice Awards, a customer survey revealing the most-loved products at the grocery chain.
Shoppers were asked to pick their favorite items across nine different categories: overall, beverage, cheese, entree, household, produce, snack, sweet/dessert, and vegan/vegetarian.
Among the winners were its Butter Chicken with Basmati Rice, Chili & Lime Flavored Rolled Tortilla Chips, Hold the Cone! Mini Ice Cream Cones, and scented candles.
RELATED: Nearly 14,000 lbs. of pork rinds shipped from Guatemala recalled in US
This story was reported from Cincinnati.