'Sopranos' actor thanks SCOTUS for 'allowing' him to 'discriminate,' makes announcement about his work
Actor Michael Imperioli thanked the Supreme Court on Saturday for "allowing" him to discriminate after they held that a graphic designer who creates wedding websites does not have to create them for same-sex marriages. 
He also decided to "forbid bigots and homophobes" from watching his work. 
"I've decided to forbid bigots and homophobes from watching The Sopranos, The White Lotus, Goodfellas or any movie or tv show I've been in. Thank you Supreme Court for allowing me to discriminate and exclude those who I don't agree with and am opposed to. USA ! USA!" he wrote. 
"Hate and ignorance is not a legitimate point of view," he wrote on Instagram. "America is becoming dumber by the minute."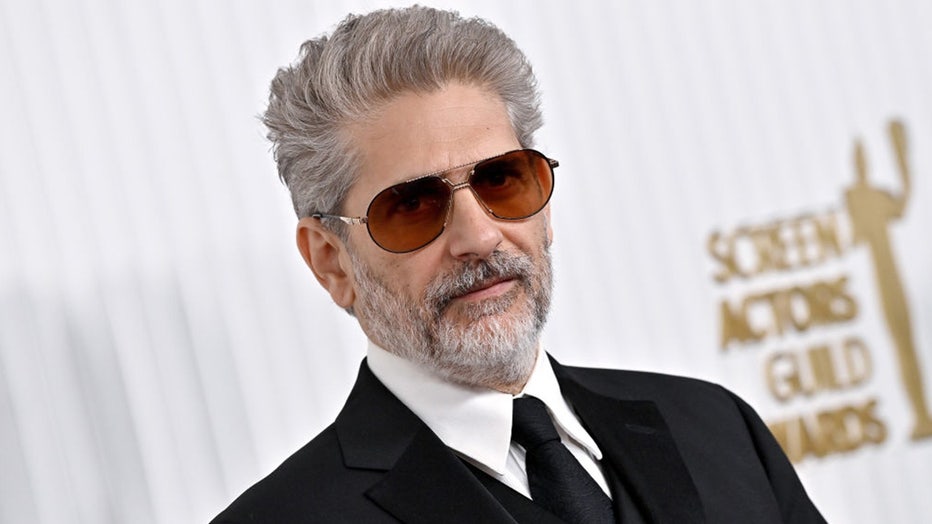 FILE - Michael Imperioli attends the 29th Annual Screen Actors Guild Awards at Fairmont Century Plaza on Feb. 26, 2023 in Los Angeles, California. ( Axelle/Bauer-Griffin/FilmMagic)
SUPREME COURT RULES AGAINST BIDEN STUDENT LOAN DEBT HANDOUT
In a 6-3 decision issued Friday, the Supreme Court ruled in favor of artist Lorie Smith, who sued the state over its anti-discrimination law that prohibited businesses providing sales or other accommodations to the public from denying service based on a customer's sexual orientation.
Justice Neil Gorsuch authored the majority opinion, which said that, "In this case, Colorado seeks to force an individual to speak in ways that align with its views but defy her conscience about a matter of major significance." 
"But, as this Court has long held, the opportunity to think for ourselves and to express those thoughts freely is among our most cherished liberties and part of what keeps our Republic strong," he continued.
The Supreme Court handed down several rulings at the end of June, including ruling against President Biden's student loan handout plan.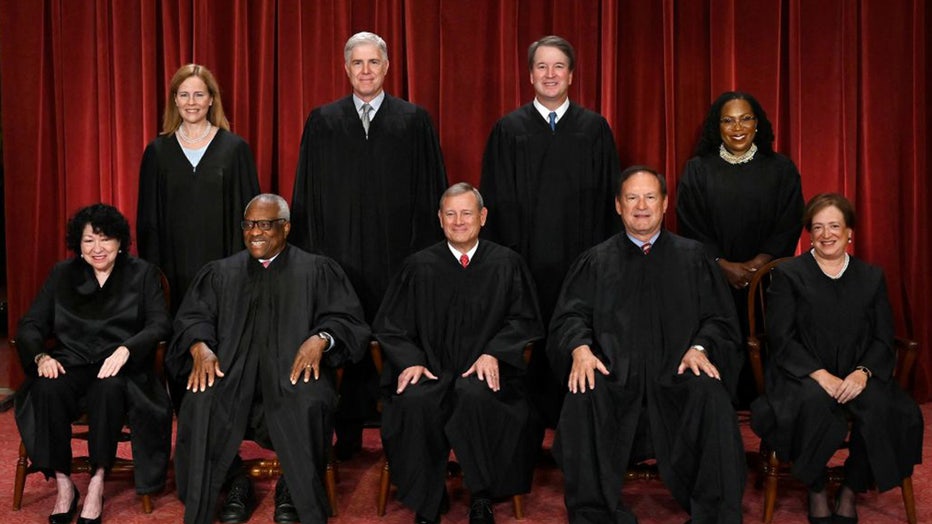 FILE - Justices of the US Supreme Court pose for their official photo at the Supreme Court in Washington, DC on Oct. 7, 2022.  (OLIVIER DOULIERY/AFP via Getty Images)
In the 6-3 decision, the court held that federal law does not allow the secretary of education to cancel more than $430 billion in student loan debt. 
The high court also ruled against affirmative action on Thursday.
"Or a benefit to a student whose herit­age or culture motivated him or her to assume a leadership role or attain a particular goal must be tied to that student's unique ability to contribute to the university. In other words, the student must be treated based on his or her ex­periences as an individual—not on the basis of race," Justice Thomas wrote in the majority opinion.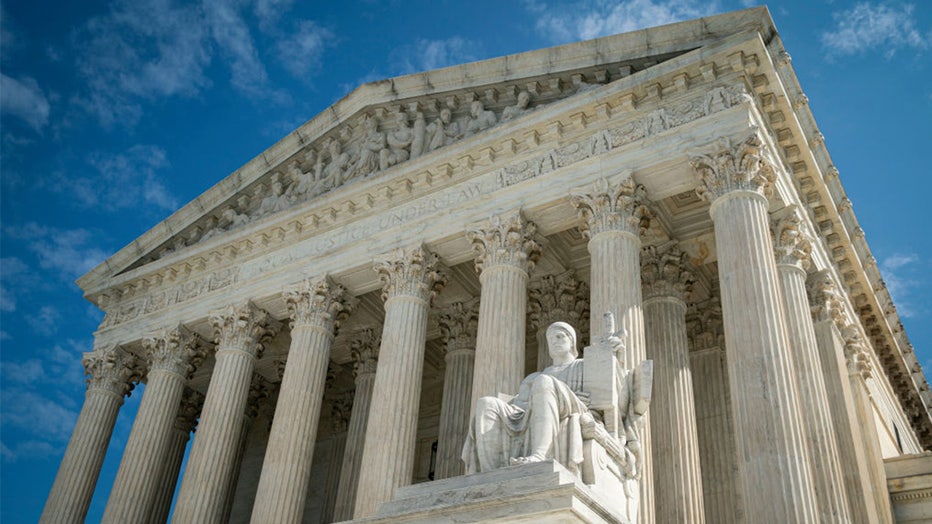 FILE - The Guardian or Authority of Law, created by sculptor James Earle Fraser, rests on the side of the U.S. Supreme Court on Sept. 28, 2020 in Washington, DC. (Al Drago/Getty Images)
Imperioli is known for his roles in the "Sopranos," "The White Lotus" and "Goodfellas." 
Fox News' Ronn Blitzer and Brianna Herlihy contributed to this report.