Video shows artist's tribute to Sinéad O'Connor on Irish beach
An Irish artist paid tribute to singer and activist Sinéad O'Connor with a beautiful etching in the sand of an Irish beach.
The artwork, done by Ireland-based artist Sean Corcoran, shows the lyrics of O'Connor's biggest hit, "Nothing Compares 2 U."
The Grammy-winning O'Connor, 56, was found dead in a residential area of London Wednesday morning. Her death is not being treated "as suspicious," police said, but no cause of death has been released.
Despite her extreme talent, including being named Artist of the Year by Rolling Stone in 1991, O'Connor struggled. She would later reveal she suffered from bipolar disorder.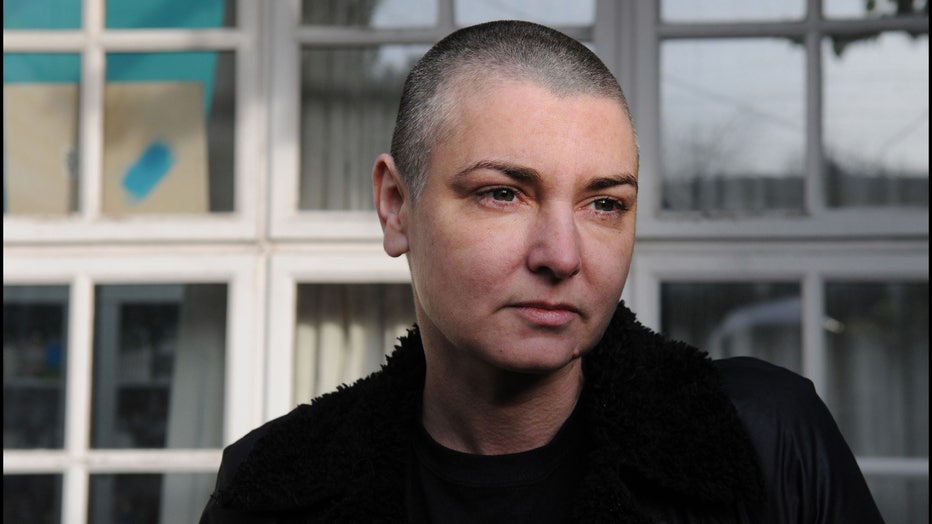 Irish singer and songwriter Sinead O'Connor posed at her home in County Wicklow, Republic Of Ireland on 3rd February 2012. (Photo by David Corio/Redferns)
Known as a staunch critic of the Roman Catholic Church well before allegations of sexual abuse were widely reported, O'Connor made headlines in October 1992 when she tore up a photo of Pope John Paul II while appearing on NBC's "Saturday Night Live" and denounced the church as the enemy.
Often overshadowed by her political and cultural stances, O'Connor lived a relatively secluded lifestyle in recent years.
In one of her last known public appearances earlier this spring, O'Connor seemed lively and jovial, waving to fans in Dublin.
The Associated Press contributed to this report.