Sinéad O'Connor, Irish singer known for 'Nothing Compares 2 U,' dies at 56
Irish singer and songwriter, Sinéad O'Connor, has died.
She was 56 years old. 
"It is with great sadness that we announce the passing of our beloved Sinéad. Her family and friends are devastated and have requested privacy at this very difficult time," according to a statement shared with the BBC.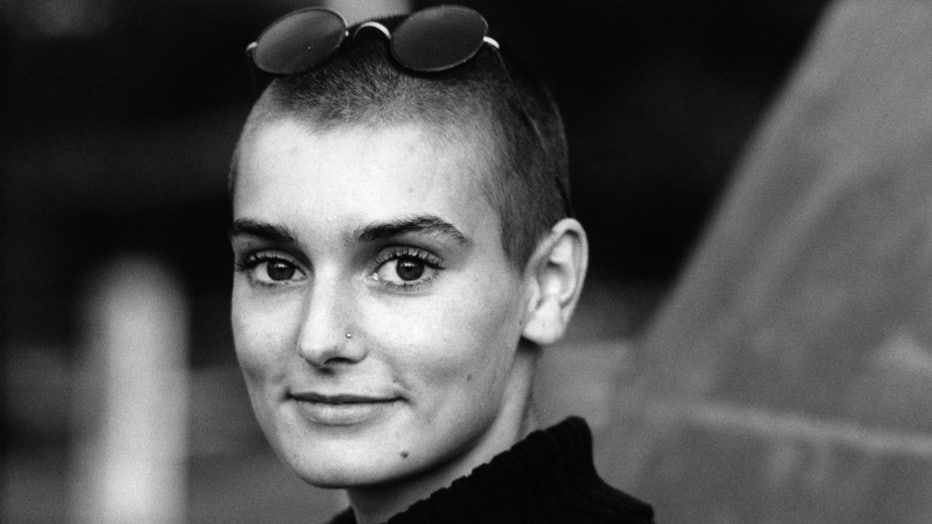 NETHERLANDS - JANUARY 01: Photo of Sinead O'CONNOR (Photo by Michel Linssen/Redferns)
The cause of her death was not shared immediately. 
O'Connor is best known for her single, "Nothing Compares 2 U," which debuted in 1990 and became a worldwide hit.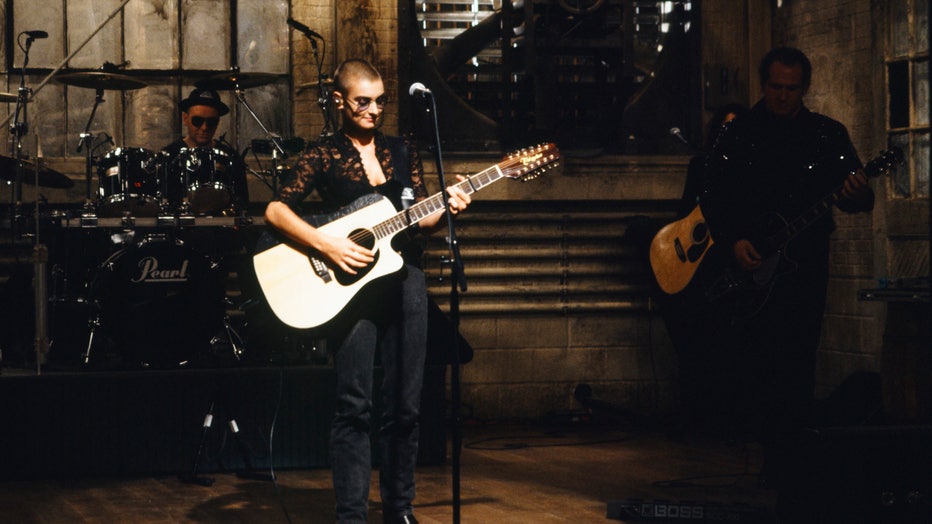 SATURDAY NIGHT LIVE -- Episode 1 -- Pictured: Musical guest Sinead O'Connor performs on September 29, 1990 -- Photo by: Alan Singer/NBCU Photo Bank
"Nothing Compares 2 U" received three Grammy nominations and was the featured track off her acclaimed album "I Do Not Want What I Haven't Got," which helped lead Rolling Stone to name her Artist of the Year in 1991.
"She proved that a recording artist could refuse to compromise and still connect with millions of listeners hungry for music of substance," the magazine declared.
She was a lifelong non-conformist — she would say that she shaved her head in response to record executives pressuring her to be conventionally glamorous — but her political and cultural stances and troubled private life often overshadowed her music. She feuded with Frank Sinatra over her refusal to allow the playing of "The Star-Spangled Banner" at one of her shows and accused Prince of physically threatening her. In 1989 she declared her support for the Irish Republican Army, a statement she retracted a year later. Around the same time, she skipped the Grammy ceremony, saying it was too commercialized.
O'Connor's other musical credits included the albums "Universal Mother" and "Faith and Courage," a cover of Cole Porter's "You Do Something to Me" from the AIDS fundraising album "Red Hot + Blue" and backing vocals on Peter Gabriel's "Blood of Eden." She received eight Grammy nominations overall and in 1991 won for best alternative musical performance.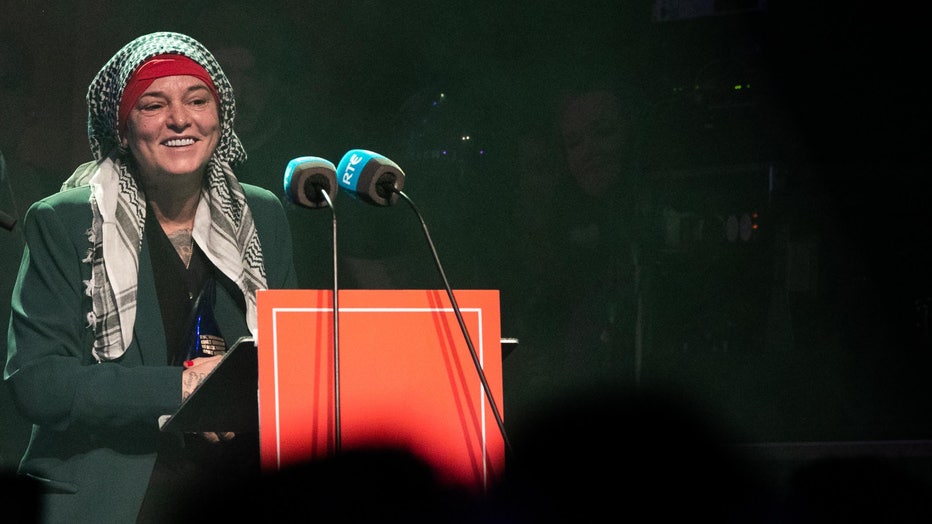 DUBLIN, IRELAND - MARCH 09: Sinead O'Connor recieves the Classic Irish Album award for "I Do Not Want What I Haven't Got" at the RTÉ Choice Music Prize at Vicar Street on March 09, 2023 in Dublin, Ireland. (Photo by Kieran Frost/Redferns)
O'Connor announced she was retiring from music in 2003, but she continued to record new material. Her most recent album was " I'm Not Bossy, I'm the Boss," released in 2014.
The singer married four times; her union to drug counsellor Barry Herridge, in 2011, lasted just 16 days. She was open about her private life, from her sexuality to her mental illness. She said she was diagnosed with bipolar disorder, and on social media wrote openly about taking her own life. When her teenage son Shane died by suicide in 2022, O'Connor tweeted there was "no point living without him" and was soon hospitalized.
O'Connor had four children: Jake, with her first husband John Reynolds; Roisin, with John Waters; Shane, with Donal Lunny; and Yeshua Bonadio, with Frank Bonadio.
Check back for updates. This story was reported from Los Angeles. The Associated Press contributed to this report.