Shake Shack releases 'Hot Menu' – a 'fiery twist' on classics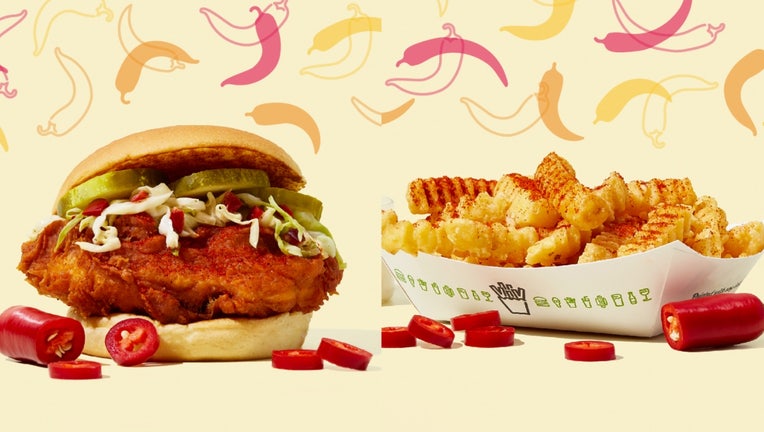 article
NEW YORK - The summer temperatures may going down as fall quickly approaches, but Shake Shack is turning up the heat. 
The fast food giant announced the launch of its "Hot Menu," featuring a spicy twist on some of Shake Shack's classics. 
The New York-based company revealed that the fast food chain will bring back its Hot Chicken sandwich for a fourth time and will release a Spicy Shackmeister Burger, Spicy Fries with Ranch Sauce and Spicy Cheese Fries with Ranch Sauce.
According to Shake Shack, each item is dusted with their signature spice blend.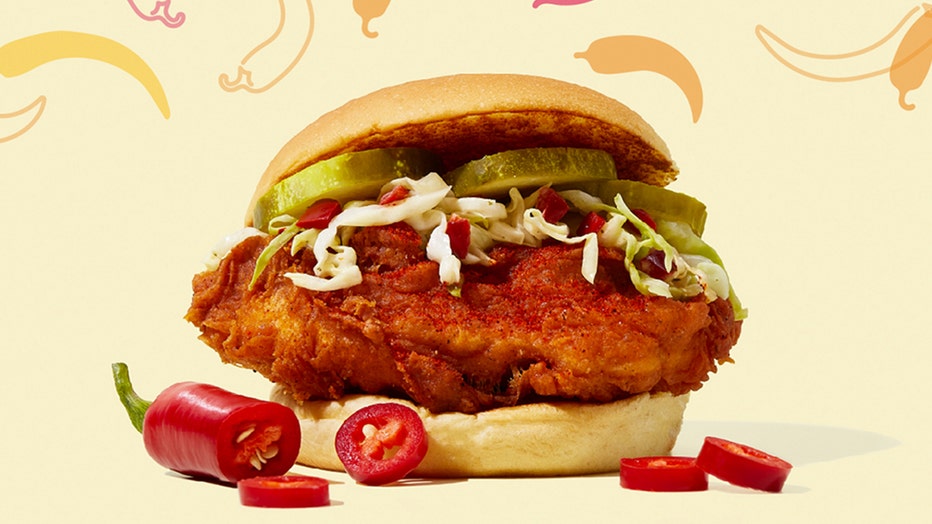 Hot Chicken Sandwich at Shake Shack returns for fourth time. (Credit: Shake Shack)
"We've been listening to our fans who crave spice and bold flavors, which is why we're bringing back Hot Chicken for the fourth time," John Karangis, an executive chef and VP of culinary innovation at Shake Shack said. "We love crafting fun, delicious menu items, and our new Hot Menu puts a fiery twist on the Shack classics. Whether you're watching football or just enjoying the fall season, this menu will bring the heat that we know our guests are going to enjoy."
The "Hot Menu" is available in Shake Shacks nationwide starting Friday, September 8 for a limited time.
RELATED: Shake Shack is bringing truffles back to the menu
Earlier this year, the company brought truffles back to the menu The burger chain teamed up again with specialty importer Regalis Foods, which works with Michelin-starred restaurants, to bring the specialty ingredient to the masses with its White Truffle Burger, a White Truffle Shroom Burger and Parmesean Fries with White Truffle Sauce.  
This story was reported from Los Angeles.