This 86-year-old wizard can teach you a thing or two about pinball
MANITOU SPRINGS, Colo. - Sandry Kraemer can tell you a thing or two about the Penny Arcade in Manitou Springs, Colorado: He's been playing pinball there for 75 years.
At 86 years old, Kraemer can also tell you a thing or two about pinball.
"The hardest part is also the easiest part. Anybody can play," he told FOX21 News reporter Maggy Wolanske. "It's part luck and part skill."
Kraemer found his passion for games at the Penny Arcade when he was 11 years old. The pinball wizard took his love for gaming and went on to create his own fun.
READ MORE: What is Connections? New York Times reveals new game following Wordle success
"I used to invent games and a lot of them had balls rolling around. The first game I invented I licensed to Parker Brothers," he recalled.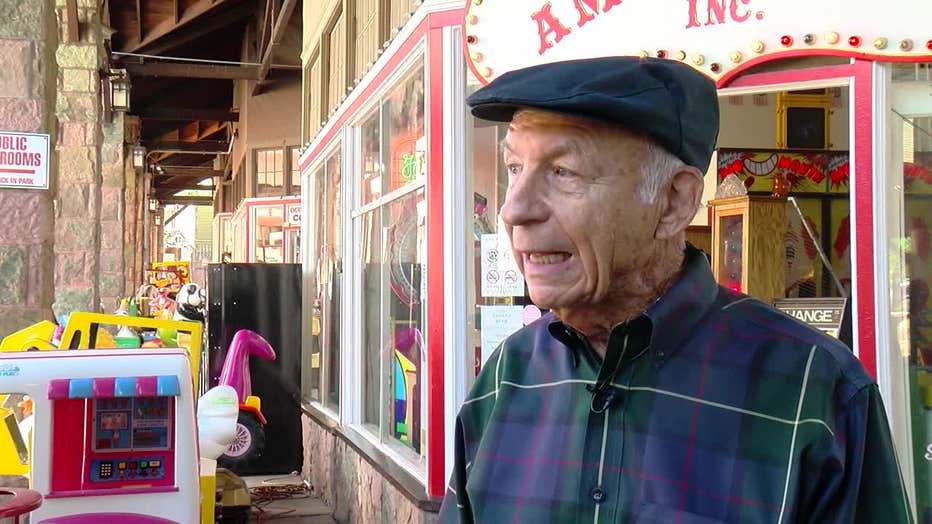 More than seven decades after he first entered the Penny Arcade, this king of the arcade says he still feels like a kid again every time he walks through the door.
"That's one of the unique features, is that you can come here and visit the past and watch people enjoy it," he said.