New COVID booster coming soon: Who should get it and how much will it cost?
New COVID-19 booster shots could be available as early as Tuesday, but it's still unclear who should get them. 
Pfizer, Moderna and smaller manufacturer Novavax have all produced doses that contain one version of the omicron strain, called XBB.1.5. It's no longer the dominant strain in the U.S., but the new versions are still expected to offer strong protection against severe illness as case numbers and hospitalizations rise.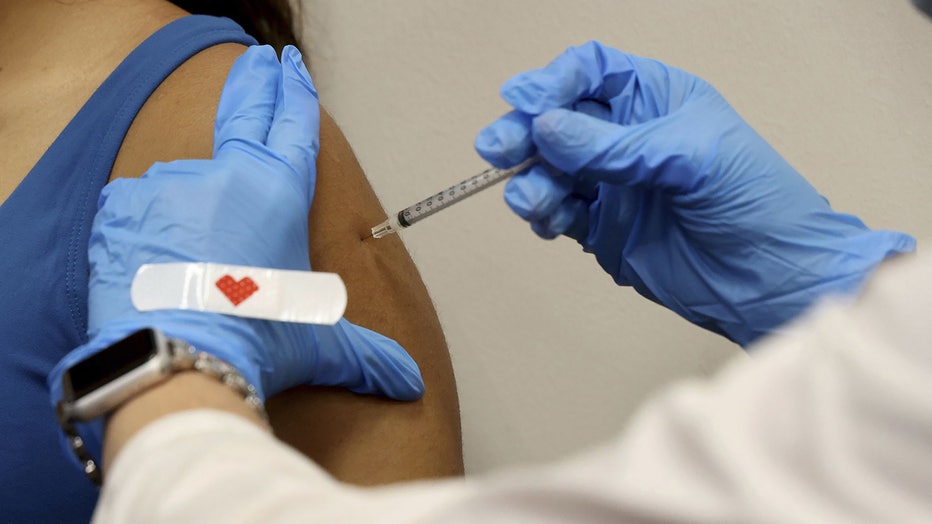 A pharmacist delivers a COVID-19 booster dose at a Chicago CVS store in October. (Antonio Perez/Chicago Tribune/Tribune News Service via Getty Images)
The Food and Drug Administration will have to sign off on each, and the U.S. Centers for Disease Control and Prevention must then issue recommendations for their use.
It's the first time since the pandemic began that the federal government won't cover the cost of COVID-19 vaccines. 
When will the next round of COVID boosters be available?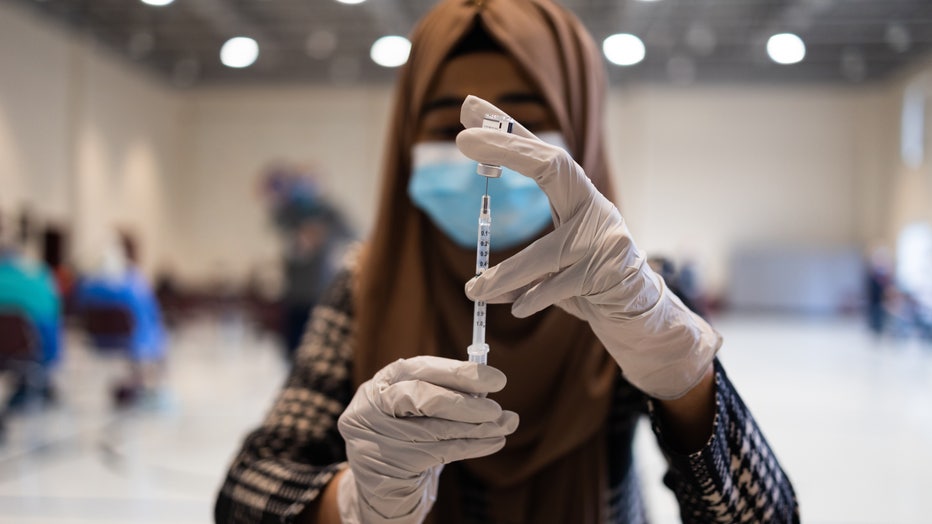 A healthcare worker prepares a dose of the Pfizer-BioNTech Covid-19 booster shot at a vaccine clinic inside Trinity Evangelic Lutheran Church in Lansdale, Pennsylvania, U.S, on Tuesday, Apr. 5, 2022. Photographer: Hannah Beier/Bloomberg via Getty Ima
The CDC expects the new COVID-19 vaccines to be available by mid-September.
RELATED: 1 in 10 get long COVID after omicron, key symptoms identified, US study finds
The U.S. Food and Drug Administration is expected to approve them by Friday or early next week, followed by the CDC's advisory committee recommendations Tuesday on who gets the shots, then a final signoff by CDC Director Dr. Mandy Cohen. 
Who should get the fall COVID boosters in 2023? 
The CDC said it can't comment on what recommendations the advisory committee could make at its meeting next week, including who – if anyone – would be prioritized in receiving the new boosters.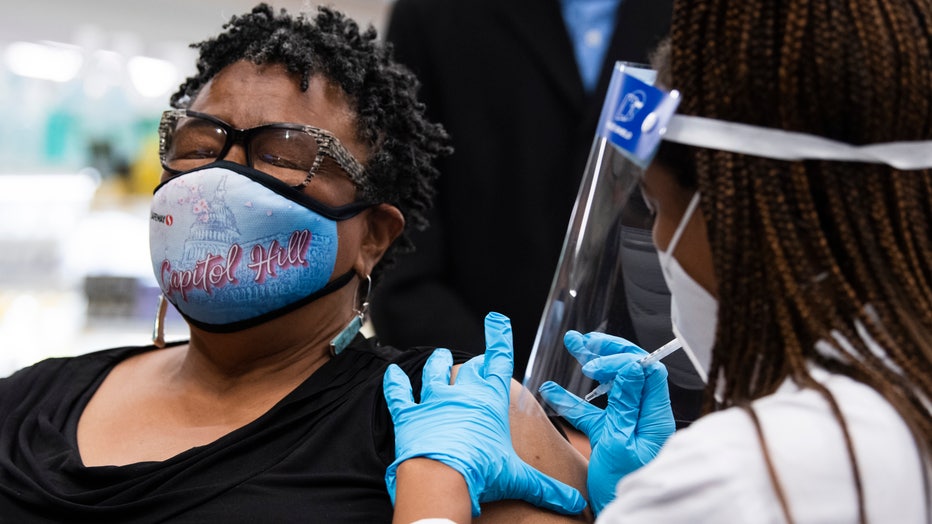 Germaine T. Leftwich, 67, receives a Pfizer covid-19 vaccine booster shot from Dr. Tiffany Taliaferro at the Safeway on Capitol Hill in Washington, D.C., on Monday, October 4, 2021. (Photo By Tom Williams/CQ-Roll Call, Inc via Getty Images)
But Dr. Paul Offit, who directs the Vaccine Education Center at Children's Hospital of Philadelphia and serves on the FDA panel that reviewed the boosters, told PBS that the updated booster shot is intended for people considered high-risk – those 75 and older, pregnant or immunocompromised.
READ MORE: Which arm receives COVID-19 booster may make a difference, study finds
He told PBS the general public shouldn't expect to need the latest shot. That could change based on the committee's recommendations. 
What will the new COVID boosters cost? 
The federal government is no longer covering the cost of the COVID-19 vaccine, which means the cost could vary depending on insurance coverage and income.
Pfizer will charge $110 to $130 for a dose of its COVID-19 vaccine once the U.S. government stops buying the shots, but the drugmaker says it expects many people will continue receiving it for free.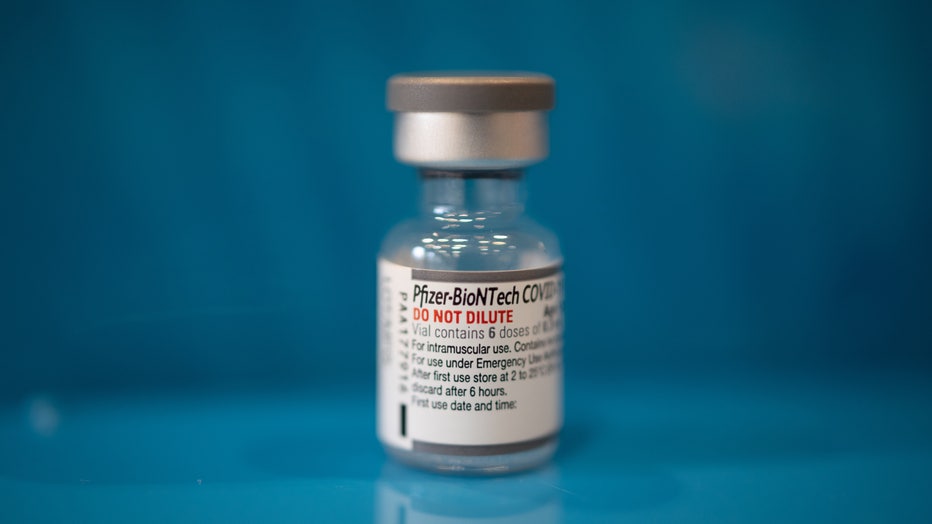 A vial of the Pfizer-BioNTech Covid-19 vaccine at a clinic inside Trinity Evangelic Lutheran Church in Lansdale, Pennsylvania, U.S, on Tuesday, Apr. 5, 2022. Photographer: Hannah Beier/Bloomberg via Getty Images
The drugmaker said it expects that people with private health insurance or coverage through public programs like Medicare or Medicaid will pay nothing. The Affordable Care Act requires insurers to cover many recommended vaccines without charging any out-of-pocket expenses.
Pfizer also has an income-based assistance program that helps eligible U.S. residents with no insurance get the shots.
READ MORE: New COVID-19 variant 'Eris' spreads across US, other countries
Moderna will charge a list price of around $130 per dose for the vaccine in the U.S., but like Pfizer, the company also has a patient assistance program that will cover shots for people without coverage or who are underinsured.
It's unclear what Novovax will charge for its version if approved. In July, the Biden administration sent a letter to the three vaccine makers urging them to offer the shots at a "reasonable price."
The Associated Press contributed to this report.