Biden plans to request more funding for new COVID-19 vaccine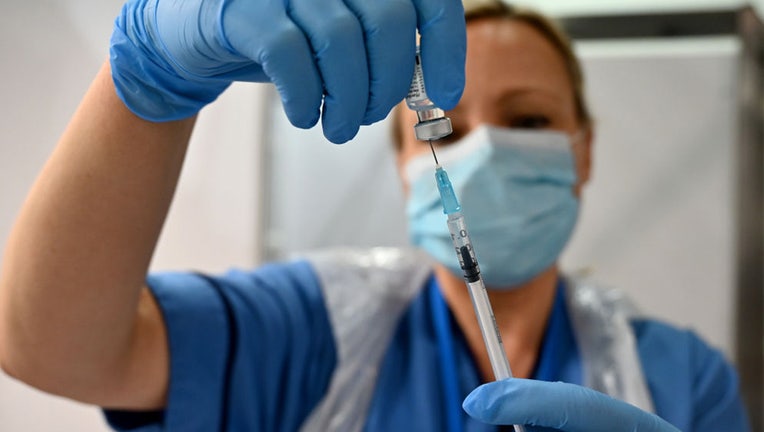 article
President Joe Biden said Friday that he is planning to request more money from Congress to develop another new coronavirus vaccine, as scientists track new waves and hospitalizations rise, though not like before.
Officials are already expecting updated COVID-19 vaccines that contain one version of the omicron strain, called XBB.1.5. It's an important change from today's combination shots, which mix the original coronavirus strain with last year's most common omicron variants. But there will always be a need for updated vaccines as the virus continues to mutate.
People should be able to start rolling up their sleeves next month for what officials hope is an annual fall COVID-19 shot. Pfizer, Moderna and smaller manufacturer Novavax all are brewing doses of the XBB update but the Food and Drug Administration will have to sign off on each, and the U.S. Centers for Disease Control and Prevention must then issue recommendations for their use.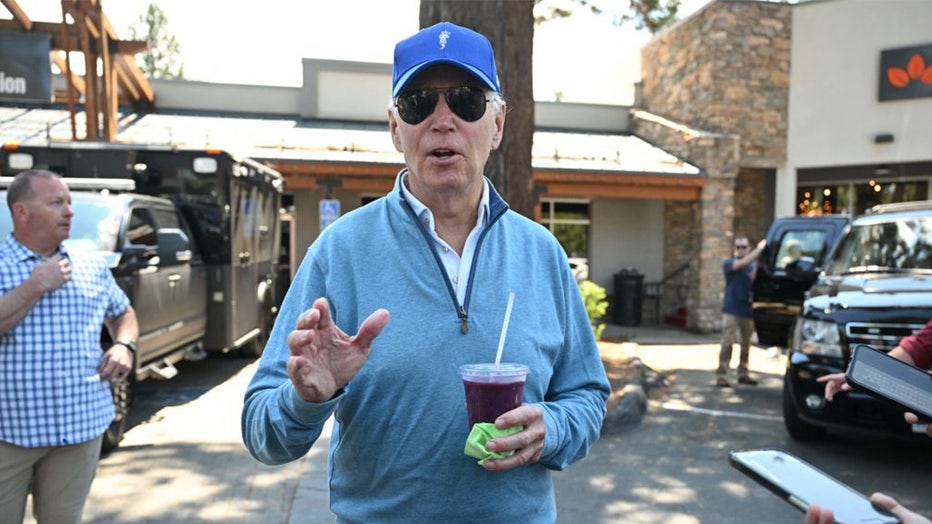 FILE - US President Joe Biden speaks to reporters after taking a pilates class followed by a spin class with First Lady Jill Biden and members of their family in South Lake Tahoe, California on August 23, 2023.  (MANDEL NGAN/AFP via Getty Images)
"I signed off this morning on a proposal we have to present to the Congress a request for additional funding for a new vaccine that is necessary, that works," Biden, who is vacationing in the Lake Tahoe area, told reporters on Friday.
He added that it's "tentatively" recommended "that everybody get it," once the shots are ready.
The White House's $40 billion funding request to Congress on Aug. 11 did not mention COVID-19. It included funding requests for Ukraine, to replenish U.S. federal disaster funds at home after a deadly climate season of heat and storms, and funds to bolster the enforcement at the Southern border with Mexico, including money to curb the flow of deadly fentanyl. Last fall, the administration asked for $9.25 billion in funding to combat the virus, but Congress refused the request.
For the week ending July 29, COVID-19 hospital admissions were at 9,056. That's an increase of about 12% from the previous week. But it's a far cry from past peaks, like the 44,000 weekly hospital admissions in early January, the nearly 45,000 in late July 2022, or the 150,000 admissions during the omicron surge of January 2022.