Fontainebleau Las Vegas set to finally open after years of setbacks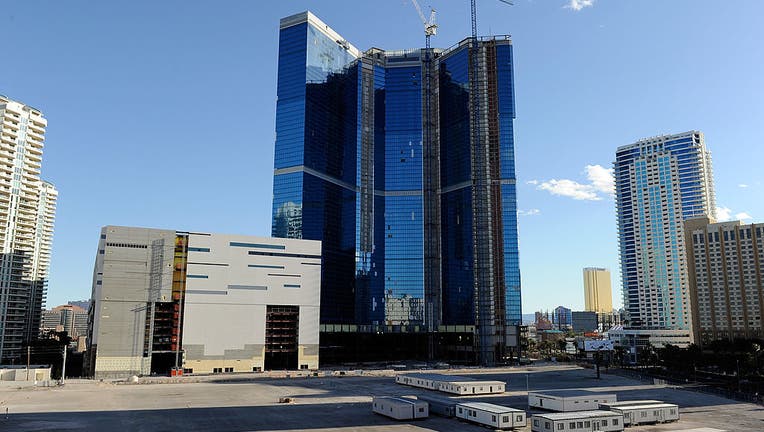 article
LAS VEGAS (AP) - A soaring blue-glass tower that has sat empty for more than a decade on the Las Vegas Strip — through the Great Recession and an unprecedented pandemic that shut down the famed tourist corridor for months — is set to open its doors to the public in December as the gambling center's latest resort and casino.
Company executives for Fontainebleau Las Vegas made the announcement Tuesday morning, more than a year after the company publicly set a goal to open before the end of 2023.
In a statement, chief operating officer Colleen Birch said the long-awaited resort on the north end of the Strip represents "a rich heritage of luxury hospitality, chic elegance and unforgettable experiences." The announcement marked the beginning of hiring efforts for a 3,700-room resort and casino that is expected to create thousands of jobs.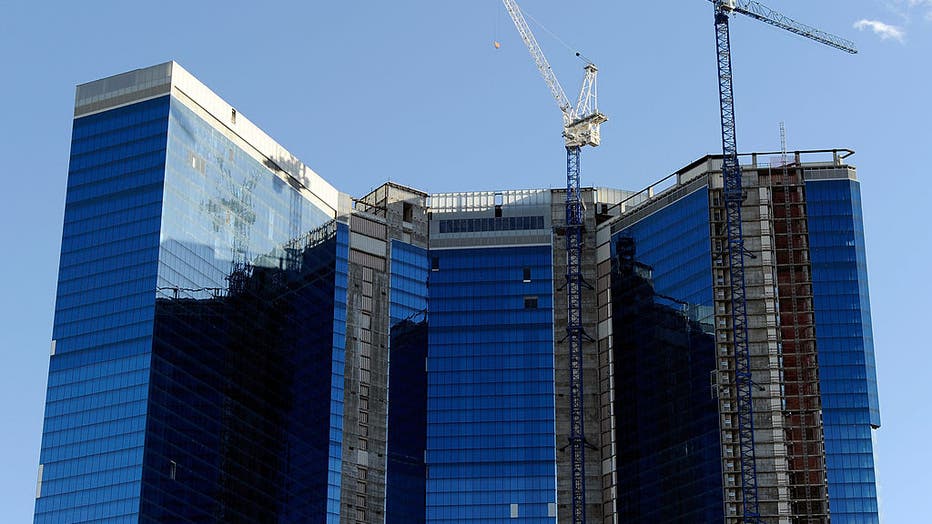 LAS VEGAS, NV - MAY 11: The stalled construction site of the Fontainebleau Las Vegas is seen May 11, 2011 in Las Vegas, Nevada. Construction on what was supposed to be a USD 2.9 billion, 68-story hotel-casino and condominium project on the Las Vegas
Named after Miami Beach's 1950s-era Fontainebleau hotel, the luxury resort is one of the tallest buildings in Las Vegas.
RELATED: Oscar Mayer to allow couples to elope inside iconic Wienermobile
Construction on the 67-story Fontainebleau Las Vegas began in 2007 amid the U.S. real estate bubble and was expected at the time to open in October 2009, but work stopped when it went bankrupt during the Great Recession. The project stalled for years.
In the decade that followed the original project's collapse, ownership changed hands several times. In 2018, the resort even got a new name, Drew Las Vegas, after Steven Witkoff and Miami-based investment firm New Valley LLC bought it for $600 million. But the rebranded project was short-lived: Construction was suspended in March 2020, when the coronavirus pandemic triggered Nevada's statewide shutdown.
A year later, the blue tower project came full circle after it was reacquired by Jeffrey Soffer, one of the original Fountainebleau Las Vegas developers. At the time, Soffer estimated the property was 75% complete and said it was in "mint condition."
"We are grateful to have the opportunity to finish what we started and finally introduce the iconic Fontainebleu brand into one of the world's largest hospitality destinations," Soffer said in late 2021.