CBP seizes more than $4 million worth of cocaine concealed in decorative rocks in San Diego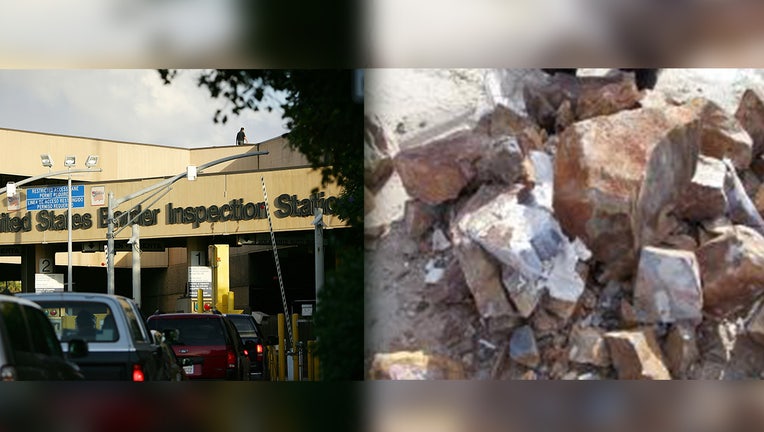 article
SAN DIEGO - U.S. Customs and Border Protection (CBP) officers have made a major drug bust, finding more than $4 million worth of cocaine concealed within a shipment of decorative stones. 
On Jan. 11, the officers, assigned to the Tecate Cargo Facility in San Diego, encountered a 36- year-old driver of a tractor-trailer with a shipment disguised as rocks. 
During an inspection of the truck, CBP officers offloaded one of the commodities and found "an anomaly" on one of the stones. A K-9 team screened the shipment and received a positive alert from a detector dog. 
According to a release from the agency on Wednesday, 57 cellophane-wrapped packages of cocaine were discovered. The packages were concealed within a plaster-like material designed to appear like stones.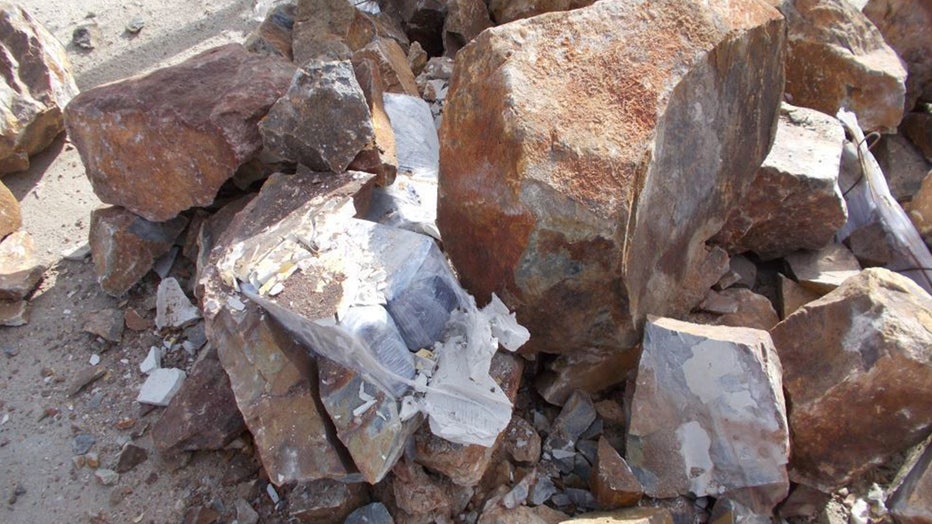 Cocaine concealed in the decorative stones. (Photo by U.S. Customs Border and Protection)
CBP officers extracted approximately 256 pounds of cocaine worth an estimated value of approximately $4.1 million.
"It is evident from the immense efforts to conceal these narcotics that our officers are effective in the jobs that they do," said Jennifer De La O, CBP director of field operations in San Diego. "The men and women of CBP are relentlessly working together to stop the negative impacts that narcotics have in the communities."
CBP officers seized the narcotics, tractor and trailer.
The driver, a Mexican citizen, was detained and turned over to the custody of U.S. Immigration and Customs Enforcement (ICE) and Homeland Security Investigations (HSI) for further investigation. 
Last October and November, border patrol seized nearly 500 pounds of cocaine during checkpoints in the U.S. 
RELATED: $35.2 million in meth seized by CBP officers from truck hauling strawberry purée
Last year, CBP confiscated over $35 million in methamphetamine in a tractor-trailer transporting strawberry purée, according to a release from the agency on April 22.