Carjacking crisis overwhelms police nationwide: See where your state ranks
Carjackings are skyrocketing in many parts of the country, overwhelming police and terrifying drivers.
In New York City, car thefts jumped by 37% last month, according to recent crime and insurance reports. In the nation's capital, there have been more than 200 carjackings so far this year. About three-quarters of them involved guns, compared to the national average of 40%, and only a small percentage have been solved, Fox News reports.
"What changes within the ecosystem need to happen so that we ensure that that's not your mother, your father, your sister, your brother?" DC Metropolitan Police Chief Robert Contee III asked at a recent news briefing.  
DC and New York are part of a nationwide trend. Vehicle thefts had gone down for decades until the pandemic.
READ MORE: How to Survive: Police chases
The National Insurance Crime Bureau showed a 7% increase in vehicle theft nationwide from 2021-2022, with more than 250,000 thefts reported in the fourth quarter of 2022 alone.
If you zero in on 30 cities, it's a much larger jump. According to the Council on Criminal Justice, vehicle thefts and carjackings in those cities jumped an average of 59% from 2019-2022.
California and Texas led the nation with the most reported stolen vehicles in 2022, and Illinois had the largest increase of any top 10 state, with thefts going up roughly 35% between 2021 and 2022. In Washington state, vehicle thefts were up 31% from 2021 to 2022.
It's so bad in NYC, Mayor Eric Adams recently handed out 500 airtags to New Yorkers to hide in their vehicles so they can track them if they're stolen. 
Top 10 states with the most vehicle thefts
Here are the 10 states with the highest number of carjackings in 2022, according to the NICB:
California: 202,685, up 1%
Texas: 105,015, up 10%
Washington: 46,939, up 31%
Florida: 45,973, up 6%
Colorado: 42,237, up 10%
Illinois: 38,649, up 35%
Ohio: 29,913, up 6%
Missouri: 29,345, up 10%
New York: 28,292, up 23%
Georgia: 26,529, up 1%
Click here to see how many carjackings and vehicle thefts were reported in each state in 2020, the most recent year for which data is available. 
Top 10 most stolen vehicles
According to the Insurance Information Institute, here are the vehicles reported stolen the most in 2021, the latest year for which data is available: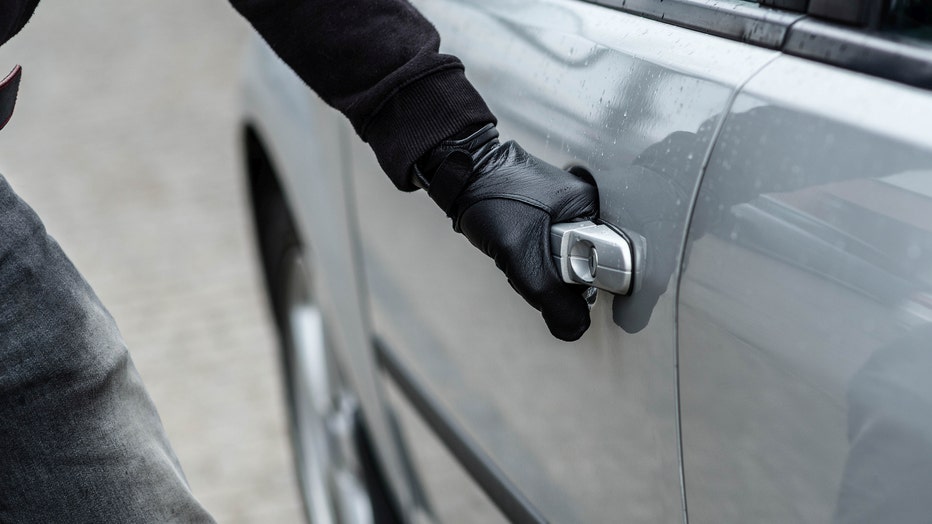 Chevrolet full-size pickup
Ford full-size pickup
Honda Civic
Honda Accord
Toyota Camry
GMC full-size pickup
Nissan Altima
Honda CR-V
Jeep Cherokee/Grand Cherokee
Toyota Corolla
How to protect yourself
When it comes to victims, women are just as likely as men to be carjacked. More than a quarter of victims are injured and only 56% will ever see that car again.
So, what do you do if someone is trying to carjack you?
READ MORE: Car thefts in US top 1 million for first time since 2008
"Give them the vehicle," former DC police detective Ted Williams says. "Nobody's life is worth fighting over a carjacker."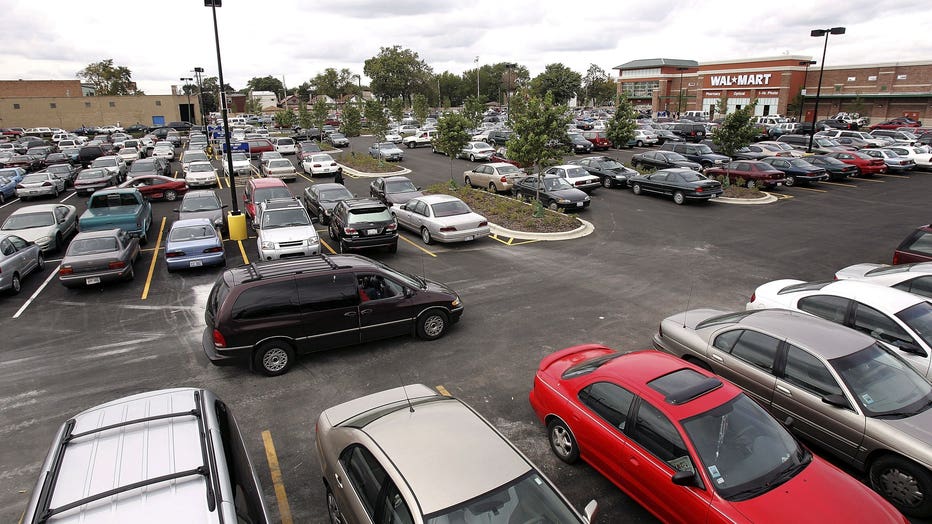 Experts say have your keys in hand as you approach the car to lower your chances of getting carjacked. (Photo by Tim Boyle/Getty Images)
Here are some safety tips you can follow to decrease your chances of getting carjacked, according to local and federal government websites:
Walk with purpose and always be aware of your surroundings.
Have your keys in hand as you approach the car. Look around and inside the car before getting in.
Be careful of people loitering in the area.
Keep your doors locked and windows rolled up when possible.
Be especially vigilant when stopped at intersections, gas stations and ATMs.
When braking, leave enough room to maneuver around other vehicles. Rule of thumb: Make sure you can see the rear tires of the car ahead of you.
Avoid driving alone, especially at night.
Do not stop to assist a stranger with a disabled vehicle. You can call police to help instead.
Keep your cell phone in your pocket.
Park in well-lit areas, near sidewalks or walkways. Don't park near dumpsters, woods, large vans or trucks, or anything else that limits your visibility.
Trust your instincts.