England captain Millie Bright cleared to start Lionesses' Women's World Cup opener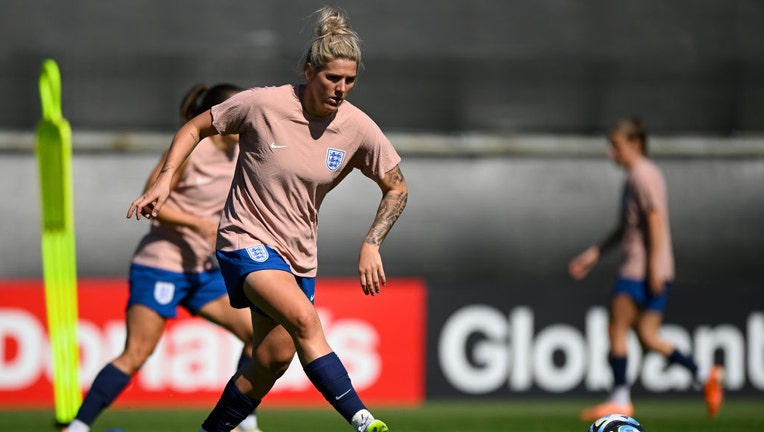 article
BRISBANE, Australia - England captain Millie Bright has been cleared to start the Lionesses' Women's World Cup opener against Haiti on Saturday in a significant boost for coach Sarina Weigman.
Bright injured her knee in Chelsea's Champions League quarterfinal first leg with Lyon in March, limiting her preparation time for the tournament being co-hosted by Australia and New Zealand.
"I'm grateful that I'm able to play and super excited to be here," she said Friday. "I was surrounded by the best people, so I was very confident in my recovery. I've been given absolutely everything that I needed to be in this position."
Injuries have plagued the Lionesses, who won the European Championship last year, in their lead up to the Women's World Cup. Beth Mead, Fran Kirby and Leah Wiliamson, who were all projected starters for the team, have been ruled out.
RELATED: How USWNT is prepping for Vietnam in World Cup opener
"Unfortunately, injuries are a part of football," said Bright, who replaced Williamson as captain for the tournament. "We have to look forward and move forward. We have an amazing group of players and staff, and everyone has stepped up. We're ready to go."
While injuries have been a disruption to preparations, a dispute with the English Football Association regarding bonus payments and commercial arrangements has also hung over the squad.
This week, England's players released a collective statement saying negotiations had been paused in order to concentrate on the tournament. But they said they would still seek a resolution over an issue that was "key for the growth of women's football in England."
RELATED: Women's World Cup: USA kicks off its hunt for a three-peat| July 21, 2023
"Obviously it's not a situation everyone wants to be in, but I think as players we are not just programmed to play football," said Bright. "Sometimes we have to have these conversations, but we have a very professional group and football is always at the front of everything.
"We've accepted everything is on hold with those discussions and we will address the situation at a later date. For now it is all about the tournament."
Her comments were echoed by Wiegman, who guided England to victory at the Euros last year and is aiming to complete a trophy double at the World Cup.
RELATED: Megan Rapinoe's farewell begins with U.S. team's opening Women's World Cup match against Vietnam
"When on the pitch, we are on the pitch and everyone is aligned and everyone is focused on football," she said. "I haven't seen any other behavior."
Taft Gantt is a student in the University of Georgia's Carmical Sports Media Institute.