Trump's lawyers ask judge to recuse himself, echoing claims of political bias
NEW YORK - Within hours of his historic arraignment this spring, Donald Trump fixed his ire on the judge, complaining that he's "a Trump-hating judge" with a family full of "Trump haters."
On Friday, the former president's lawyers doubled down on that criticism, demanding Judge Juan Manuel Merchan step aside from his New York City criminal case because of what they say is anti-Trump bias and a conflict of interest arising from his daughter's work for some of Trump's Democratic rivals.
Trump's lawyers allege that Merchan, a respected jurist in Manhattan's criminal court, tipped the scales in two other Trump-related cases by involving himself in plea negotiations for Trump's longtime finance chief and requiring him to testify against Trump's company in exchange for a five-month jail sentence.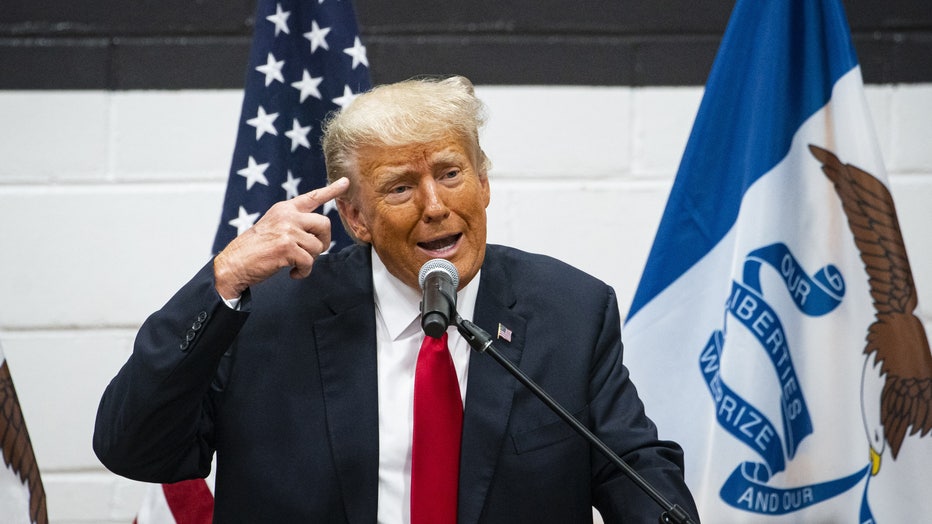 Former US President Donald Trump speaks during a visit to a Team Trump Volunteer Leadership Training, at the Grimes Community Complex in Grimes, Iowa, US, on Thursday, June 1, 2023. Trump returned to the state on Wednesday to begin a series of appear
Trump's lawyers, Susan Necheles and Todd Blanche, also asked Merchan to explain three political donations totaling $35 that were made to Democratic causes in his name during the 2020 election cycle.
In the New York case, Trump pleaded not guilty to 34 felony counts of falsifying business records. The charges relate to hush-money payments made during the 2016 campaign to bury allegations that Trump had extramarital sexual encounters. He has denied wrongdoing.
Merchan did not respond to inquiries from The Associated Press asking him to confirm or deny if he's the person who made the donations, which include $15 for President Joe Biden's campaign against Trump, according to federal campaign finance records. Such contributions are typically prohibited under court rules.
READ MORE: Trump makes video appearance in New York criminal case; trial date set for March
The former president's criminal case is "historic and it is important that the People of the State of New York and this nation have confidence that the jurist who presides over it is impartial," Trump's lawyers wrote in what's known as a motion for recusal.
The decision on recusal is up to Merchan himself, who previously rejected such a request when Trump's company was on trial. Trump's lawyers could be also making a play to raise the issue on appeal if he's convicted. Along with their motion, Trump's lawyers submitted 42 pages of what that say is evidence of Merchan's political bias.
The hush-money case is continuing in state court while Trump's lawyers seek to transfer it to federal court, which would also remove Merchan from the judicial equation. A federal judge has scheduled a June 27 hearing on that request.
A message seeking comment was left with Merchan. A spokesperson for New York's state court system, Lucian Chalfen, said that since the case is pending in front of the judge, "it would be inappropriate for any further comment."
Merchan has appeared respectful and exceedingly accommodating in his limited interactions with Trump and has refused to issue a gag order, even as the ex-president continued to pillory him, District Attorney Alvin Bragg and others involved the case. At a recent hearing, Merchan said he was "bending over backwards" to make sure he wasn't limiting Trump from having "every opportunity possible to advance his candidacy."
Trump's recusal motion expands on the criticism he's lobbed at Merchan and his family in statements and on his Truth Social platform.
Merchan's daughter, Loren, is a political consultant whose firm has worked on campaigns for prominent Democrats including Biden, Vice President Kamala Harris, House Minority Leader Hakeem Jeffries and California Gov. Gavin Newsom.
READ MORE: Trump rape lawsuit: Jury rejects rape claim, finds Trump liable for sexual abuse in 1996 attack
Trump, the leading contender for the Republican nomination in 2024, could face Biden again as he seeks a return to the White House. He and his allies have seized on Merchan's political ties in portraying his prosecution as part of a Democrat-led "witch hunt."
"I have a Trump-hating judge with a Trump-hating wife and family whose daughter worked for Kamala Harris," Trump said in a speech at his Mar-a-Lago estate, hours after his April 4 arraignment.
Among Trump's other criticisms, he's claimed Merchan "railroaded" ex-Trump Organization CFO Allen Weisselberg into a guilty plea last summer and acted "viciously" in presiding over the company's trial, which ended in a tax fraud conviction last December.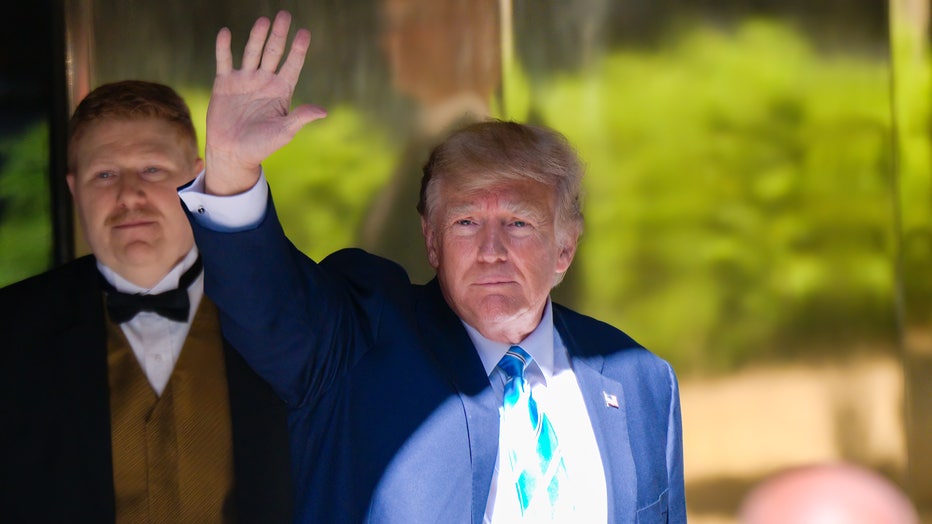 Former President Donald Trump leaves Trump Tower on May 31, 2023 in New York City. (Photo by James Devaney/GC Images)
Merchan was heavily involved in negotiations that led to Weisselberg's plea to charges he skirted taxes on perks including a Manhattan apartment and luxury cars. Merchan said he wished he could impose a tougher penalty after hearing Weisselberg testify, particularly when he spoke about his wife getting $6,000 for a no-show job to qualify for Social Security benefits while her husband raked in big money.
Those cases were preludes to Trump's historic indictment.
Trump's case ended up in Merchan's courtroom because of a rotation in which judges assigned to oversee grand juries handle any cases that arise from them, according to the court system. Merchan also often handles financial cases and runs Manhattan's mental health court, where some defendants get a chance to resolve their cases with treatment and supervision.
Merchan, 60, emigrated from Colombia as a 6-year-old and grew up in New York City. The first member of his family to go to college, he worked his way through school and went on to earn a law degree from Hofstra University in 1994.
He was a Manhattan prosecutor and worked in the state attorney general's office before then-Mayor Michael Bloomberg appointed him as a family court judge in 2006. Three years later, Merchan was assigned to a trial court, which in New York is called the Supreme Court.