Scenic island takes unusual step to ensure vacationers 'unplug' this summer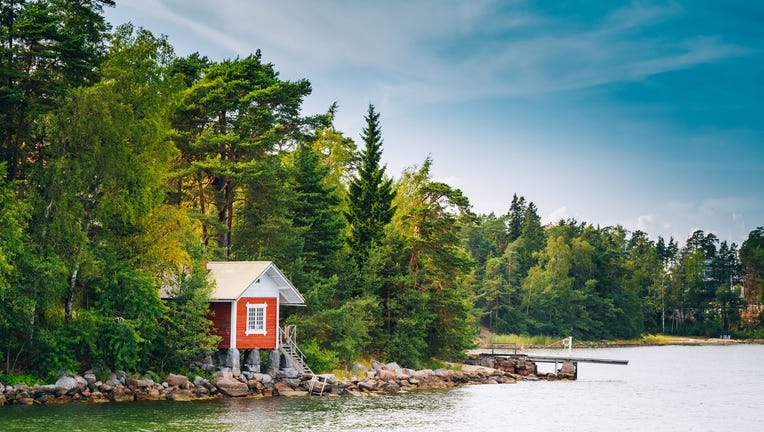 article
Finland has welcomed the arrival of summer, its warmer weather and the anticipated influx of tourism by establishing what is believed to be the world's first phone-free island in a move to encourage people to get off their devices.
Visitors to the Ulko-Tammio Island off of Finland's southeast coastline will be asked to keep their noses out of their phones this summer in a move to encourage them to not only step away from the endless distractions offered through their smart devices, but to enjoy all the beauty the islands have to offer, officials announced from the Kotka-Hamina region in southern Finland this week.
ROME OPENS SITE OF CAESAR'S ASSASSINATION TO PUBLIC
"The island of Ulko-Tammio, which is located off the coast of Hamina, will be a phone-free area this summer. We want to urge holidaymakers to switch off their smart devices and to stop and genuinely enjoy the islands," Mats Selin, an expert in island tourism at Visit Kotka-Hamina, said in a release sent to Fox News Digital.
Officials in charge of the initiative hope the push to "digitally fast" will not only take off on Ulko-Tammio and its surrounding islands, but in other top tourist destinations as well.
Even in Scandanvia, which is home to some of the world's coldest terrain, the summer months offer warm temperatures ideal for hiking and camping, and in the case of Ulko-Tammino which is uninhabited, rare birds and plants can also be observed.
FRANCE'S HISTORIC MONT-SAINT-MICHEL TURNS 1,000
"People are not meant to be glued to screens all the time. Even a short digital fast can be useful and improve our well-being and help relieve symptoms of anxiety and depression", Terhi Mustonen, psychologist and Program Manager of the Limitless Gaming and Limitless Social Media programs at the Sosped Foundation said. 
The digital fast on Ulko-Tammio is purely voluntary and mobile connections are still available meaning cellphones can be used in case of an emergency. 
But officials want to people to feel encouraged to use an often needed excuse to unplug, even for just a few hours while on the remote island.
"Switching off your phone, exploring nature and meeting people face to face are bound to boost your mood and well-being," psychologist and Research Manager at the Finnish Institute for Health and Welfare, Sari Castrén, said. "We spend countless hours scrolling our social media feeds, so taking a short break from them means you have more time for new experiences. I'd like to see more initiatives like this that promote digital fasting."