Plans to fight climate change with trees hampered by seedling shortage, study says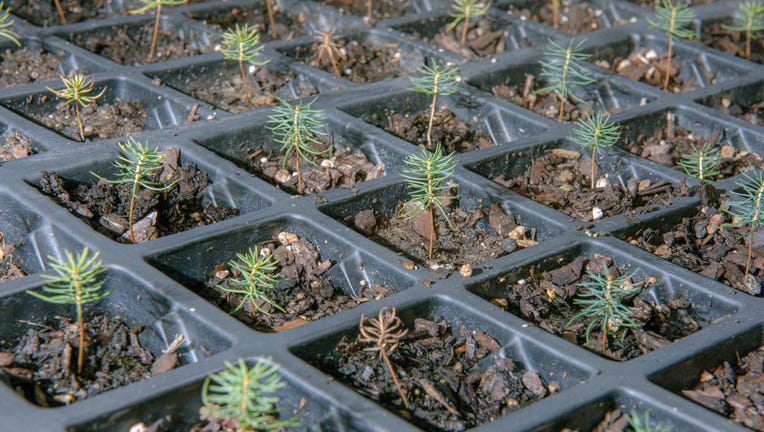 article
U.S. tree nurseries grow neither the amount nor the diversity of species needed to supply efforts to combat climate change by planting trees, a recent study found.
According to the University of Vermont, this shortage is occurring as government and private funding is being invested in planting trees to cool cities, reduce air pollution and protect water.
"Trees are this amazing natural solution to a lot of our challenges, including climate change," said Tony D'Amato, a University of Vermont scientist who co-led the new research. "We urgently need to plant many millions of them."
"But what this paper points out is that we are woefully underserved by any kind of regional or national scale inventory of seedlings to get the job done," he added.
D'Amato, project co-lead UVM post-doctoral scientist Peter Clark and their team studied 605 plant nurseries located in 20 states in the northern U.S. They discovered that only 56 of the nurseries grew and sold seedlings in the volumes needed for conservation and reforestation.
According to the University of Vermont study, one "extreme" example of a seedling shortage involved the red spruce. The amount of red spruce needed to meet restoration goals number in the millions, but of the 605 tree nurseries in the recent study, only two kept the species in their inventory, offering only 800 seedlings for purchase as of 2022.
DISASTER RELIEF REDEFINED BY GROUP'S EFFORT TO REPLANT LOST TREES
The research team also discovered a shortage of species diversity in those nurseries. Plus, the nurseries offered a limited number of trees adapted to diverse local conditions and climates. This means that the few tree species they had in their inventory were adapted to grow in a few select environments.
Of the tree species offered in many areas, none were adapted for the local environment. Because of this, seedlings for one geographic zone may have to be brought in from a different zone, decreasing the chances of the trees' survival.
Additionally, researchers found that the forest nurseries prioritized maintaining a supply of tree species valued for commercial timber production rather than species valued for conservation efforts, ecological restoration or climate adaptation.
This shortage in diversity rivals the issue of limited seedling production, according to Clark.
"The number of seedlings is a challenge, but finding the diversity we need to restore ecologically complex forests – not just a few industrial workhorse species commonly used for commercial timber operations, like white pine – is an even bigger bottleneck," he said.
To address this shortage, the team said that federal and state investments need to be expanded to increase public tree nurseries and seed collection efforts. They believe that this may stimulate production from private nurseries once a stable demand is in place.