Officer wades through waist-high snow to rescue owl with broken wing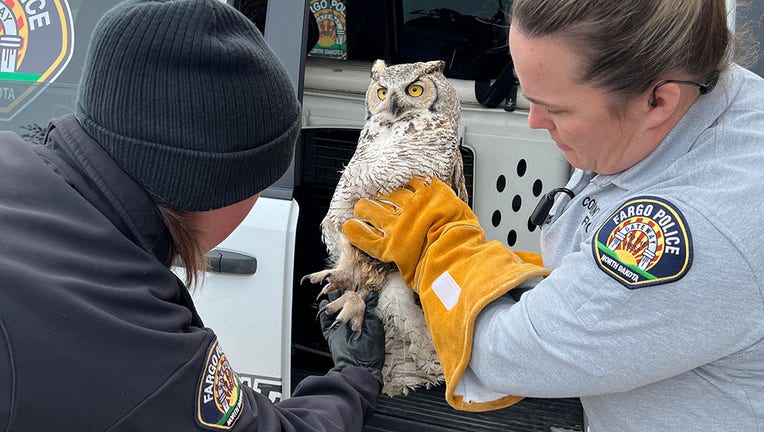 article
FARGO, N.D. - A Fargo, North Dakota, police officer got an unusual call about an owl suffering from a broken wing, 
The police department said the officer responded to the scene Wednesday and found the injured large great horned owl outside a home. 
The department said they usually don't respond to wildlife-related calls but refer them to the North Dakota Game and Fish Department.
However, the officer noted the injured animal needed immediate assistance, so she contacted wildlife officials who gave her clearance to remove and transport the owl to veterinary care.
RELATED: New Mexico agency looking for 'professional bear huggers'
The officer had to wade through waist-high snow to reach the owl. However, the owl jumped down into a window well, so the officer had to get a net to recover him. 
The owl was transported to Chahinkapa Zoo in Wahpeton. 
"CSO Aventi's willingness to go the extra mile in this situation demonstrates her commitment to the Fargo Police Department's mission and core value of Guardianship," the department posted on its Facebook page. ' FPD will guard, protect and preserve all life and property in the #Fargo community as well as each other."
This story was reported from Los Angeles.