NASA's Mars rover instrument MOXIE generates enough oxygen for small dog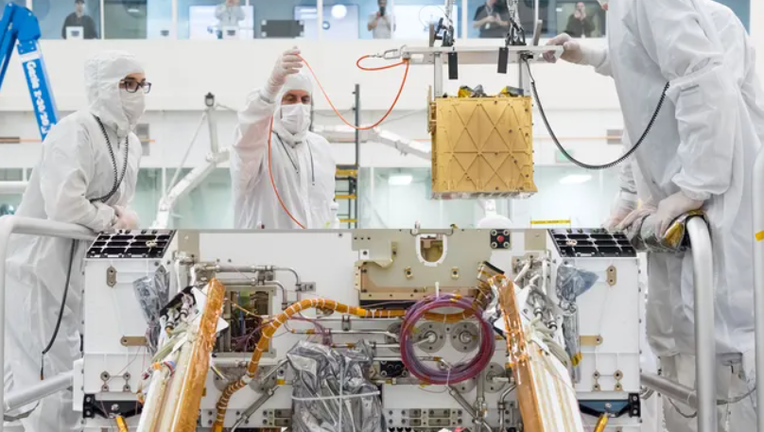 article
A breakthrough instrument on NASA's Mars Perseverance rover is considered a mission success after producing enough oxygen for a small dog to breathe for about 10 hours.
The Mars Oxygen In-Situ Resource Utilization Experiment, or MOXIE, is a microwave-sized device that takes unbreathable Martian air and turns it into oxygen humans – and dogs – rely on. The team behind the experimental instrument recently revealed that since Percy landed on Mars, MOXIE has been working like a dream.
NASA PHOTOS MAY SHOW EVIDENCE OF ANCIENT WILD RIVER ON MARS
MOXIE has generated 122 grams of oxygen since 2021, producing about 12 grams of oxygen an hour. Because NASA knows we love a good animal analogy, the space agency said this is enough for a small dog to breathe for about 10 hours. That may not sound like a lot, but this is more than twice the amount of NASA's initial goal for MOXIE. The oxygen is also at 98% purity or better. 
"MOXIE's impressive performance shows that it is feasible to extract oxygen from Mars' atmosphere – oxygen that could help supply breathable air or rocket propellant to future astronauts," NASA Deputy Administrator Pam Melroy said. "Developing technologies that let us use resources on the Moon and Mars is critical to build a long-term lunar presence, create a robust lunar economy, and allow us to support an initial human exploration campaign to Mars."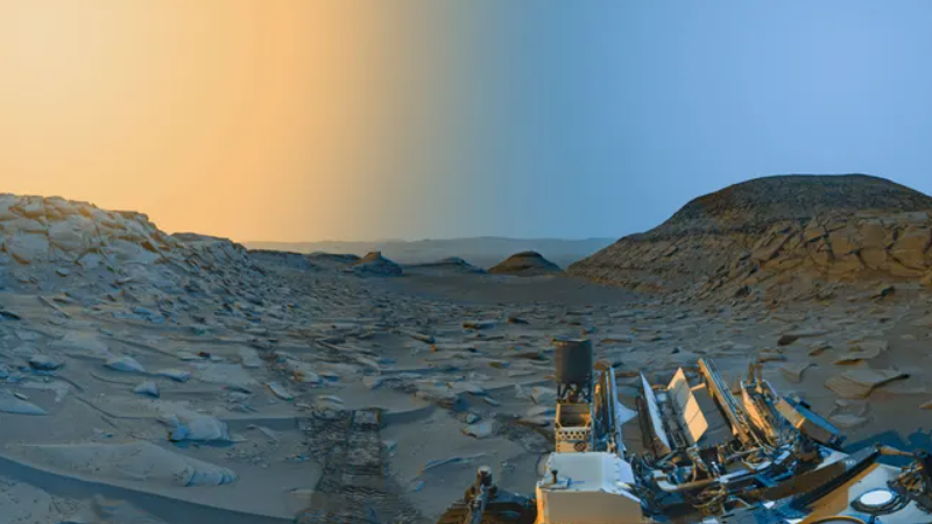 NASA's Curiosity Mars rover used its black-and-white navigation cameras to capture panoramas at two times of day on April 8, 2023. The panoramas were captured at 9:20 a.m. and 3:40 p.m. local Mars time, then merged together. Color was added for an ar
MOXIE works through an electrochemical process, separating carbon dioxide molecules into oxygen and carbon monoxide molecules. As these gases flow through the system, they're analyzed to check the purity and quantity of the oxygen produced, according to NASA.
EUROPEAN SPACECRAFT BEAMS BACK FIRST LIVESTREAM FROM RED PLANET
The achievement is exciting because when humans travel to Mars, they will be able to make oxygen and fuel on the Red Planet instead of hauling all of their resources with them. Using materials from the land to survive is a technique called in-situ resource utilization, or ISRU.
MOXIE Principal Investigator Michael Hecht, with MIT, said the instrument has inspired the ISRU community. 
"It showed NASA is willing to invest in these kinds of future technologies. And it has been a flagship that has influenced the exciting industry of space resources," Hecht said.
THE BUSINESS OF SPACE DIRT: ARTIFICIAL LUNAR, MARTIAN AND ASTEROID SOIL IS IN DEMAND
The concept can be used to create a full-scale system with an oxygen generator like MOXIE and a way to store the produced oxygen. 
NASA shared audio of MOXIE's air compressor working on the Red Planet. Listen to the instrument pumping on Mars below. 
On Aug. 7, MOXIE generated oxygen for the 16th and final time onboard the rover before concluding operations. 
Read more of this story from FOX Weather.