Mark Zuckerberg says he'll fight Elon Musk in cage match: 'Send me location'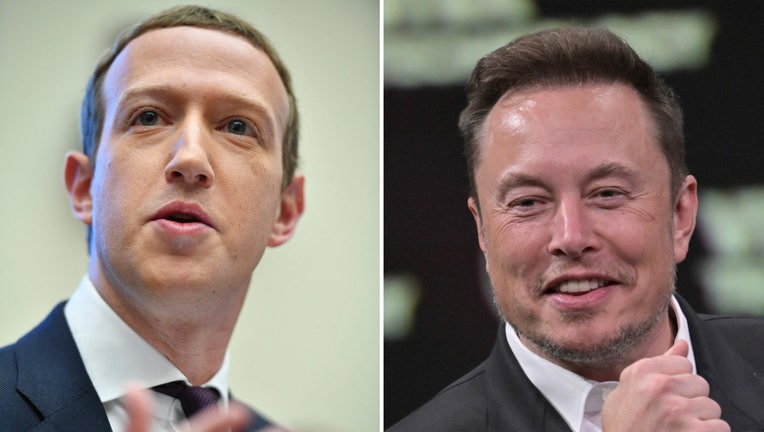 article
Two of the world's richest men have seemingly agreed to a cage match, according to their social media accounts.
Elon Musk, CEO of Tesla and Twitter, joked on his social media platform Tuesday that he's "up for a cage match" against Meta CEO Mark Zuckerberg, but only "if he is lol."
READ MORE: Twitter employees sue social media company over unpaid bonuses
"Send me location," Zuckerberg replied in an Instagram story.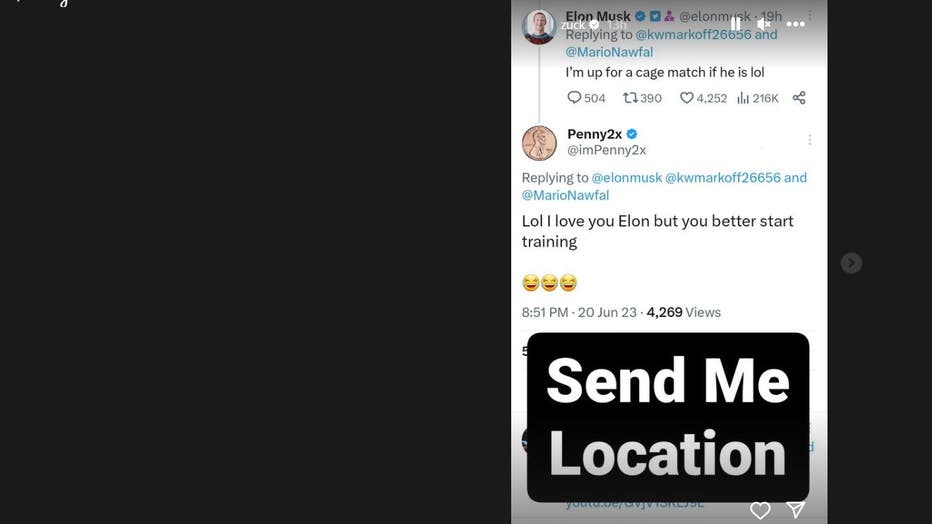 Musk mentioned the cage match in response to reports that Meta, which owns Facebook and Instagram, is launching another app to compete with Twitter. Musk paid $44 billion for Twitter and took over as CEO in October.
According to The Verge, Meta's standalone app will be based on Instagram and integrated with Activity Pub, the "decentralized social media protocol," "theoretically" allowing app users to carry over their accounts and followers.
Meta Chief Product Officer Chris Cox, in a recent company-wide meeting, called it "our response to Twitter."
READ MORE: Instagram explains how it ranks the content you see
Zuckerberg, 39, has been mastering the martial art of jiu jitsu and competed in his first tournament in May, his Facebook posts show.
Musk, 51, told Joe Rogan in 2021 that he had briefly trained at a Brazilian jiu jitsu gym in Palo Alto, California.
Asked whether the "name the location" post was a joke, a Meta spokesperson told The Verge that "the story speaks for itself."