Instagram explains how it ranks the content you see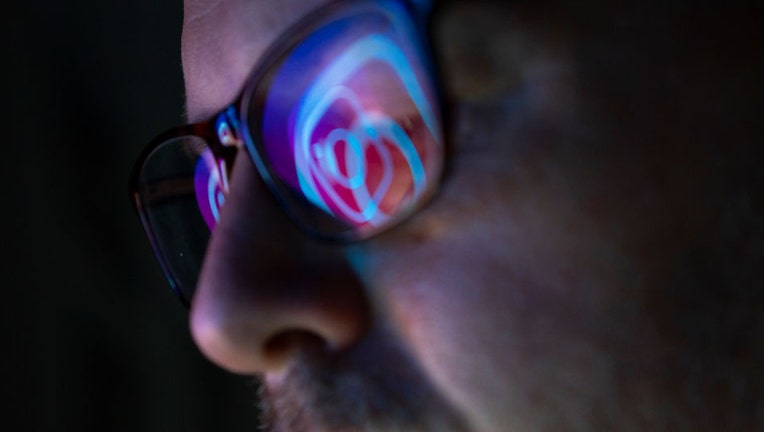 article
Instagram said it wants to do "a better job" of explaining how the popular social media app works amid swirling misconceptions about how it ranks content and concerns of people being "shadowbanned."
In a blog post, Instagram head Adam Mosseri wrote that it doesn't have a singular algorithm that oversees what people see on the app, but rather, it varies based on how people use it.
"We use a variety of algorithms, classifiers, and processes, each with its own purpose," Mosseri said. 
This means, according to Mosseri, that each part of the app uses its own algorithm tailored to the individual user – including on Feed, Stories, Reels, Search and more. 
"People tend to look for their closest friends in Stories, use Explore to discover new content and creators and be entertained in Reels," Mosseri wrote.  "We rank things differently in these different parts of the app, and have added features and controls like Close Friends, Favorites and Following, so you can further customize your experience."
How Instagram decides what you see in your feed
On the Instagram Feed, the company refers to this as a user's "personalized home base" within the app. It shows a mix of posts accounts a user follows, as well as recommended content from accounts the app thinks the user will enjoy, and ads – based on what and whom they're liked or engaged with recently. 
"We've also started considering other factors like format, so if we notice you prefer photos, we'll show you more photos," Mosseri wrote. 
The most important factors in the Feed algorithm, according to Instagram, are:
Activity: Posts a user has liked, shared, saved or commented on.
Information about the post: "These are signals both about how popular a post is – think how many people have liked it and how quickly people are liking, commenting, sharing and saving a post – and more mundane information about the content itself, like when it was posted, and what location, if any, was attached to it," Mosseri wrote.
Information about the person who posted: This helps Instagram get a sense for how interesting the person might be to a user, and includes signals like how many times people have interacted with that person in the past few weeks.
A user's history of interacting with someone: "This gives us a sense of how interested you are generally in seeing posts from a particular person," Mosseri adds.
"In Feed, the five interactions we look at most closely are how likely you are to spend a few seconds on a post, comment on it, like it, share it, and tap on the profile photo," he wrote. "The more likely you are to take an action, and the more heavily we weigh that action, the higher up in Feed you'll see the post." 
RELATED: 6-year-old girl goes viral for showing poise in school photo
How instagram decides what you see on Stories
The algorithm for Instagram Stories, on the other hand, considers viewing history, engagement history, and "closeness" with the poster, according to Mosseri. Closeness refers to the relationship with the author overall and how likely a user is to be connected as friends or family.
"Based on these signals, we make a series of predictions about stories you'll find more relevant and valuable – including how likely you are to tap into a story, reply to a story or move on to the next story – to determine which stories will be shown higher in your stories tray," he wrote. 
How Instagram decides what you see on the Explore page
The Instagram Explore page "was designed to help you discover new things." The grid shows photo and video recommendations from accounts a user doesn't follow. 
It looks at past activity, such as posts a user has liked, saved, shared, and commented on in the past, to find photos and videos they might be interested in.
"The best way to guess how interested you are in something is to predict how likely you are to do something with the post. The most important actions we predict in Explore include likes, saves, and shares," Mosseri wrote.
RELATED: Surgeon general warns social media can have 'profound risk of harm' for kids
How Instagram ranks Reels
Many of the Reels a user sees on Instagram are from accounts they don't follow, with an emphasis on entertainment. Mosseri said this content-ranking system is similar to the Explore page. 
"The most important predictions we make are how likely you are to reshare a reel, watch a reel all the way through, like it, and go to the audio page," Mosseri wrote. 
How to reset your Instagram algorithm
While a user might not be able to specifically "reset" their Instagram algorithm, they can heavily influence what they see by interacting with the profiles and content they enjoy, according to Mosseri.
People can also add accounts to their "Favorites" list to allow them to appear higher in the feed. For those who want to take a break from recommendations, Instagram has the option to snooze all suggested posts in the feed for 30 days. 
Muting people a user isn't interested in will stop showing their content. 
Lastly, Mosseri recommends responding to surveys on Instagram. 
"To help us improve, you can indicate 'Not Interested' on a recommended post, so we can show you less of what you don't like," Mosseri wrote. "We are also testing an option for you to indicate 'Interested' on a recommended post, so we can show you more of what you do like."
Am I 'shadowbanned' on Instagram? 
Instagram also addressed concerns of users being "shadowbanned," or suggestions that the platform quietly reduces the visibility of content without alerting the user – to which Mosseri denied.
"Contrary to what you might have heard, it's in our interest as a business to ensure that creators are able to reach their audiences and get discovered so they can continue to grow and thrive on Instagram," Mosseri wrote. 
"While we've heard some people believe you need to pay for ads to achieve better reach, we don't suppress content to encourage people to buy ads," he added.
Instagram said it built a feature called "Account Status" to help users understand why their account's content may not be eligible to be recommended. It can also allow them to delete any content affecting their account, and appeal the decision.
RELATED: TikTok, social media trends push performance crimes into US spotlight
This story was reported from Cincinnati.