Jock Zonfrillo, 'MasterChef Australia' judge and chef, dies at 46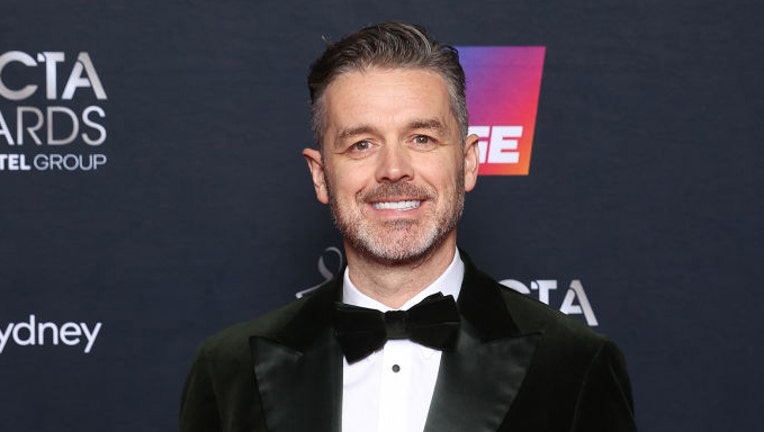 article
Jock Zonfrillo, a Scottish chef who was set to appear as a judge in a new season of "MasterChef Australia," has died, according to his family. He was 46. 
Zonfrillo's death was confirmed in a statement shared by his family and Australia's Network 10. A new season of "MasterChef Australia" was set to air this week with celebrity chef Jamie Oliver as a guest judge, but has been postponed, according to Deadline and Variety. 
"With completely shattered hearts and without knowing how we can possibly move through life without him, we are devastated to share that Jock passed away yesterday," a statement posted early Monday to Zonfrillo's Instagram account reads. 
"So many words can describe him, so many stories can be told, but at this time we're too overwhelmed to put them into words," the statement continued. "For those who crossed his path, became his mate, or were lucky enough to be in his family, keep this proud Scot in your hearts when you next have a whisky."
A cause of death was not immediately released. 
Network 10 and production company EndemolShine Australia said in a joint statement that the companies were "deeply shocked and saddened" by the news.
"Network 10 and Endemol Shine Australia are deeply shocked and saddened at the sudden loss of Jock Zonfrillo, a beloved member of the MasterChef Australia family," a statement read, according to Deadline. "Jock passed away in Melbourne yesterday. MasterChef Australia will not air this week."
Zonfrillo was born in Glasgow and started an apprenticeship at The Turnberry Hotel at age 15, according to Variety, citing Network 10. By 17, he was working alongside Marco Pierre White at his Restaurant Marco Pierre White.
Upon moving to Australia, Zonfrillo opened Bistro Blackwood and Restaurant Orana in Adelaide, with the latter winning culinary awards. 
"In 2019, Jock was named as a judge on MasterChef Australia in which he took great pride in challenging and coaching the contestants and of course inspiring a nation of home cooks," Network 10 said, according to Variety. 
Despite his success, Zonfrillo also had some controversies. He put both of his restaurants, Orana and Bistro Blackwood, into administration over unpaid debts, according to Deadline. 
In 2002, Zonfrillo set fire to an apprentice chef for apparently working too slowly, Deadline reported. He claimed it was a practical joke that went wrong but a judge awarded damages of $75,000 Australian dollars ($50,000 USD). 
Zonfrillo declared bankruptcy in 2007 after the victim issued a creditors' petition, the outlet reported.
In 2021, he released a memoir titled "Last Shot." Former mentor White claimed "almost everything" Zonfrillo had written about him was "untrue," according to Deadline. However,  Zonfrillo defended the memoir, saying, "This is the story of my life."
Oliver posted a picture on Instagram of him with Zonfrillo and the two other judges, Melissa Leong and Andy Allen. The chef said he was in "total shock to wake up to the sudden death of chef Jock Zonfrillo." 
"We had the best time working together for this years master chef," Jamie Oliver said in a statement on Instagram. "Jock was very generous to me with his time and spirit in the show and for that I was really grateful…Mellisa, Andy & Jock work as the most inspiring judges and mentors and each have there very own unique view and style…Jock will be so very missed…I can't believe I'm writing this…….Sending heart felt love and condolences to all of his family, friends and his second family the master chef team and contestants."
Zonfrillo is survived by wife Lauren Fried and four children, according to media reports.
This story was reported from Cincinnati.