Inflation cools sharply in May to 4%, lowest in 2 years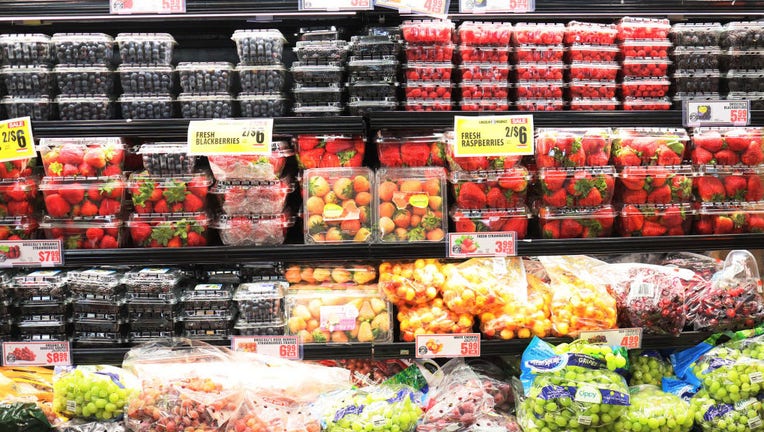 article
Inflation showed welcome signs of cooling in May, but core prices pointed to strong underlying pressures that are still bubbling beneath the surface – and continuing to burden millions of Americans.
The Labor Department said Tuesday that the consumer price index, a broad measure of the price for everyday goods including gasoline, groceries and rents, rose just 0.1% in May from the previous month, far lower than the 0.4% increase recorded in April. 
Prices climbed 4% on an annual basis, slightly below the 4.1% increase forecast by Refinitiv economists. It marked the slowest pace of inflation since March 2021. 
Although inflation has cooled from a peak of 9.1%, it remains about more than double the pre-pandemic average and well above the Federal Reserve's 2% target rate.
THE HOUSING RECESSION ISN'T OVER YET
Other parts of the report also pointed to a slower retreat for inflation, a worrisome sign for the Federal Reserve. Core prices, which exclude the more volatile measurements of food and energy, climbed 0.4%, or 5.3% annually. 
The report is the last before the Fed's policy-setting meeting this week and will have major implications for the U.S. central bank, which has raised interest rates 10 straight times over the past 15 months in a bid to crush out-of-control inflation. 
FED PRESIDENTS SIGNAL MORE INTEREST RATE HIKES NEEDED TO COOL INFLATION
The slowdown in inflation likely gives policymakers additional fodder to forgo another interest rate increase at the conclusion of their two-day meeting on Wednesday. An overwhelming percentage of traders – more than 94% – now anticipate the Fed will pause the tightening cycle, a notable shift from just one day ago.
"The encouraging trend in consumer prices will provide the Fed some leeway to keep rates unchanged this month and if the trend continues, the Fed will not likely hike for the rest of the year," said Jeffrey Roach, chief economist at LPL Financial. 
Stocks jumped after the report fueled investor hopes of a pause in the Fed's tightening cycle, with all three of the major U.S. benchmarks rising. 
The S&P 500, which entered a fresh bull market last week, has risen 13.5% this year.
Scorching-hot inflation has created severe financial pressures for most U.S. households, which are forced to pay more for everyday necessities like food and rent. The burden is disproportionately borne by low-income Americans, whose already-stretched paychecks are heavily affected by price fluctuations. 
STOCK MARKET COULD RESUME ITS DOWNWARD SPIRAL SOON, WALL STREET VETERAN WARNS
Consumers continued to see some reprieve in May in the form of lower energy costs, which fell 3.6% over the course of the month and are down 11.7% compared to the same time last year. 
Other price gains proved persistent and stubbornly high in May: Shelter costs, which account for about 40% of the core inflation increase, rose 0.6% for the month and are up 8% over the past year. Used vehicle prices, meanwhile, increased 4.4% last month – the same as in April. 
Grocery prices, a visceral reminder of inflation for many Americans, accelerated again in May: Food costs jumped 0.2% in May after falling the previous two months. 
Consumers continued to pay more for staples like bread, meats like ham, beef and fresh vegetables, including potatoes, lettuce and tomatoes.  
"Headline inflation dropped while core inflation continued to grind down, but this report contains plenty of pain, especially for lower-income Americans," said Robert Frick, corporate economist with Navy Federal Credit Union. "Higher food and shelter prices pushed up the costs of the top two necessities that take outsized chunks from those with lower incomes. And higher used vehicle prices, combined with high vehicle insurance and repair costs, make transportation an increasingly heavy burden."