Heinz debuts 'Pickle Ketchup' to satisfy America's craving for innovation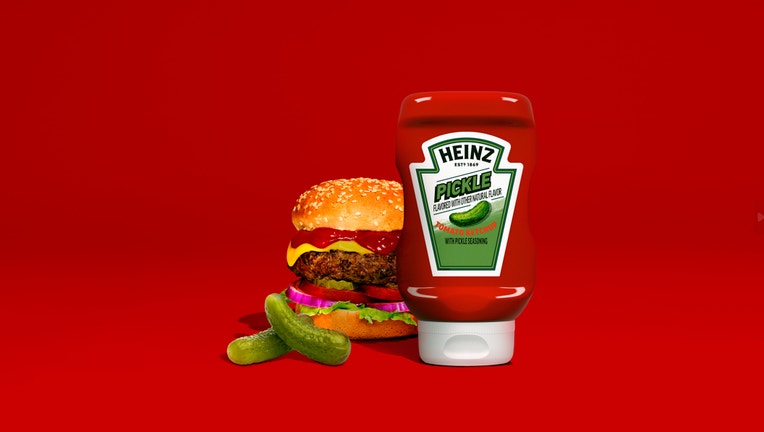 article
Ever want to put dill pickles on your hotdog or hamburger but didn't have any handy?
Heinz is rolling out it's new "Pickle Ketchup." The condiment is a combination of ketchup and dill picked flavors. 
The condiment will start to become available in early 2024. It's currently being rolled out in parts of the United Kingdom.
According to the company, 73% of Americans reported that they enjoy the taste of pickles. The company also said its founder, Henry J. Heinz, earned the nickname "Pickle King" for owning the largest pickle company in the United States in the early 1900s. 
RELATED: Spinach vs. kale: Which is 'better' for you? Nutritionists settle the great debate
"Increased desire for tasty, yet unexpected condiments has served as our innovation north star for the last several years," Katie Peterson, director of Heinz Innovation at The Kraft Heinz Company, said in a news release. "The current pickle craze in America mirrors the irrational love HEINZ fans have for the brand, so it only made sense for our newest ketchup to blend these two beloved tastes together."
This story was reported from Los Angeles.