Ford donates customized Bronco 'firefighting command rig' to National Park Service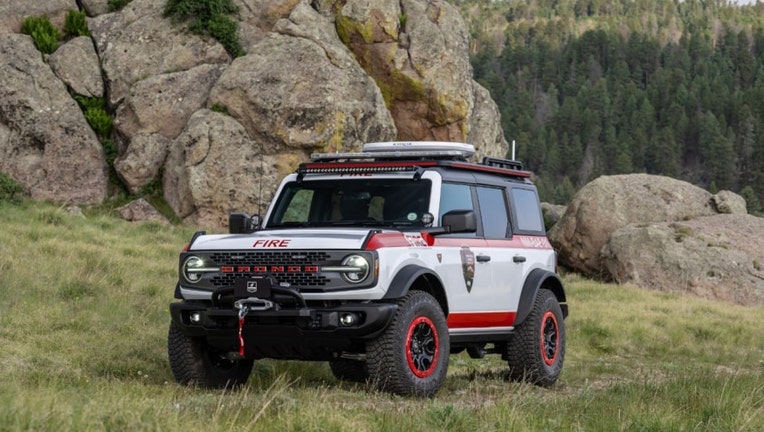 article
Ford Motor Co. is gifting the National Park Service a Bronco that has been transformed into a firefighting command vehicle and will present the customized rig during a ceremony on Wednesday.
The donation, made through the automaker's Bronco Wild Fund endowment, is being delivered to the Bandelier National Monument in northern New Mexico amid peak wildfire season to assist firefighting crews on the park's 33,000 acres.
"For more than a century Ford has supported fire response and disaster relief efforts by deploying vehicles to provide emergency transportation and power and deliver essential goods," Dave Rivers, Ford's enthusiast brand manager, said in a statement. "Bronco Wild Fund was created because of our passion for the outdoors, and we're excited to donate the Bronco wildland firefighting command rig to Bandelier to help protect this National Monument for generations to come."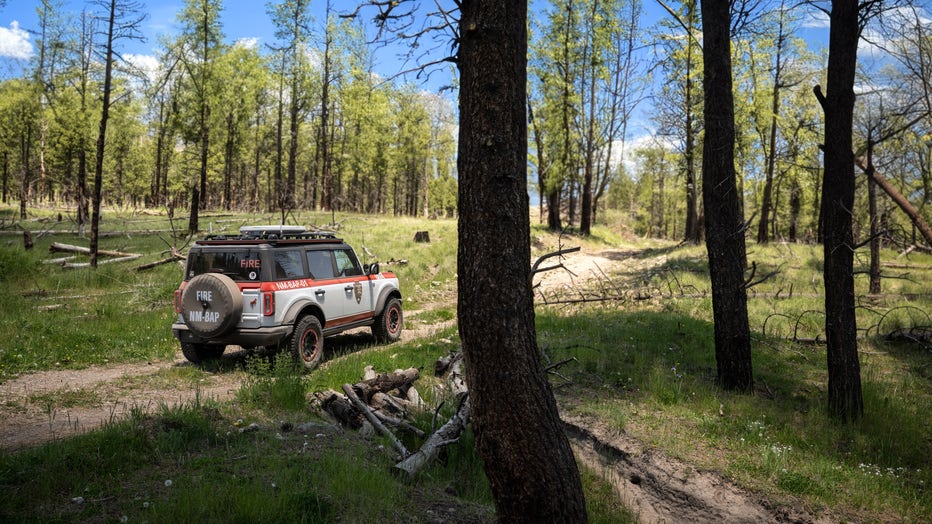 The Bronco Wildland Firefighting Command Rig. (Credit: Ford Motor Co.)
The 2023 Bronco Badlands with the Sasquatch package was modified by Darley, a global manufacturer and distributor of defense, fire and rescue vehicles. It has been outfitted with specialized equipment, including a government communications system with satellite and antenna connections. 
US CLEARS FORESTS RIDDLED WITH DEAD TREES, UNDERGROWTH TO LOWER WILDFIRE RISKS
"Henry Ford and W.S. Darley worked together in the 20th century," Darley chief marketing officer Kimberly Brown said in a statement. "We are honored that a hundred-plus years later our companies are still working together to serve our national heroes and sustain our beautiful spaces. Everything we do is built for performance and powered by technology with a relentless focus on the human experience." 
Ford said the Bronco also has a drone and live feeds to provide enhanced aerial, detection and situational analysis capabilities. It also has specialized hardware such as a grille guard, winch and a roof rack fitted with a light bar, search and emergency lights and siren.
The specialized Bronco is the real-life execution of the wildland fire rig vehicle concept Ford announced in partnership with outdoor outfitter Filson nearly three years ago.
The Bronco Wildland Firefighting Command Rig. (Credit: Ford Motor Co.)
FORD HAS MUSTANG RESTORED FOR MAN WHO SOLD IT TO PAY FOR WIFE'S CANCER TREATMENT
Ford and Darley are planning to give away a second upfitted Bronco to another wildland firefighting agency within the National Park Service in the future, but the recipient has not yet been announced. In the meantime, Bandelier National Monument is grateful for the new addition to their fleet.
"I want to thank Ford for this generous donation," said Patrick Suddath, superintendent of Bandelier National Monument. "Over the last 20 years, warmer temperatures and stronger winds have resulted in bigger fires that are harder to predict and manage."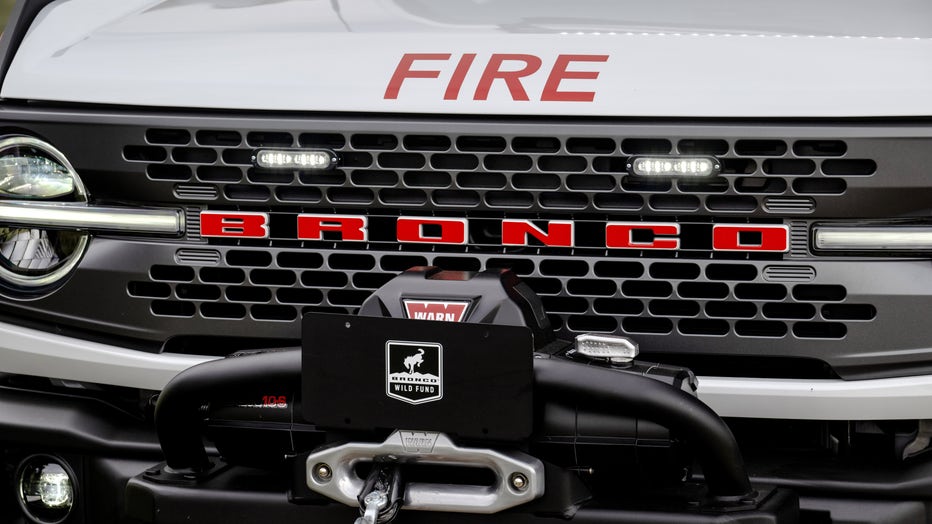 The Bronco Wildland Firefighting Command Rig. (Credit: Ford Motor Co.)
GET FOX BUSINESS ON THE GO BY CLICKING HERE
"These more resource-intensive fires have a real impact on Bandelier's firefighting corps, and this donation will help us manage fires better," Suddath said. "It will also help to minimize impact to the park's affiliated tribes, who have traditionally used park land for cultural, economic and spiritual reasons."