Firefighter goes above and beyond, cooks breakfast for children during emergency call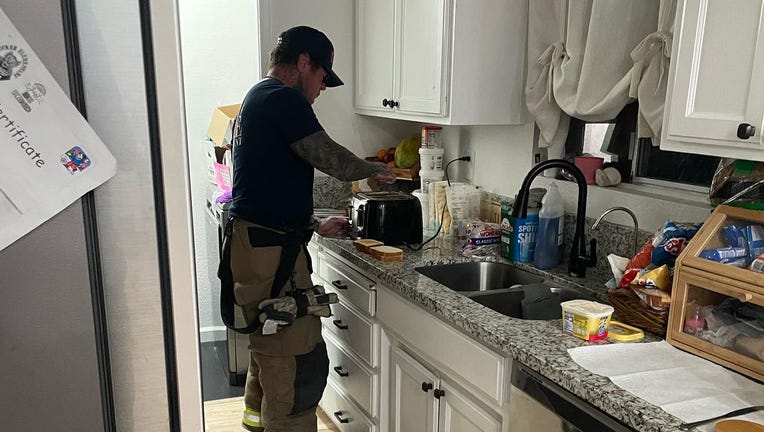 article
LOS BANOS, Calif. - A California firefighter put down his gear and helped out in the kitchen while responding to one call.
The Los Banos Fire Department said Cpt. Thompson recently made breakfast for children after their mother was transported to a hospital. 
While the crew stayed on the scene, Thompson also helped the children get ready for school until other relatives arrived. 
RELATED: Kansas couple, both 96, ties the knot after meeting in senior living center
He made a "gourmet" meal consisting of cinnamon-sugar toast and orange juice.
The department didn't elaborate why firefighters were called to the home but said the mother required attention. 
The mother expressed her gratitude on the department's Facebook page. 
"You guys are amazing, and I thank you so much for taking care of my babies in one of the scariest days of my life!" Karen Mendoza Silva posted. "They told me all about it when I got home and my heart was filled with so much gratefulness."
This story was reported from Los Angeles.