'Extremely dangerous' escapee captured after getting stuck in mud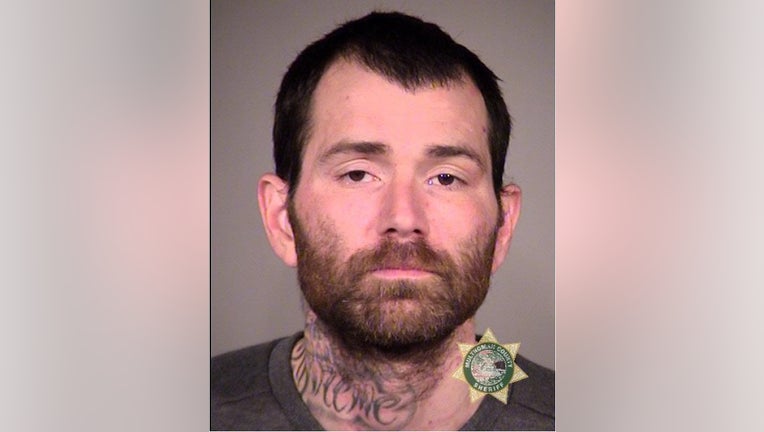 article
PORTLAND, Ore. - An "extremely dangerous" attempted murder suspect who escaped from custody in Oregon Wednesday was found after getting stuck in the mud.
According to Oregon State Police, Christopher Pray, 39, was in custody at the Multnomah County Jail in Portland when he was taken to Oregon State Hospital in Salem for a medical issue Wednesday night. Pray reportedly took control of a van he was riding in and stole the vehicle.
READ MORE: Oregon murders: Deaths of 4 women over 3 months are linked, authorities now say
At the time of his escape, he was wearing leg shackles, a belly chain, handcuffs, and a restraint connecting all three together, police said. He was being held on multiple serious charges, including attempted aggravated murder.
Photo courtesy Portland Fire & Rescue
Around 8:15 a.m. Friday, Portland Fire & Rescue responded to a report of a potentially dead person in a pond. When they arrived, they found the man was alive, but stuck in mud "buried up to their armpits." It took rescue crews about an hour to get him out.
READ MORE: FBI: Man poses as police officer to kidnap woman in Seattle, kept her in a cinderblock cell in Oregon
Pray was taken to a local hospital and gave a fake name, but a hospital worker noticed he resembled the man who escaped Wednesday night. Portland Police confirmed and arrested him at the hospital.
FOX 12 Oregon reports that Pray was stuck in the mud for 12 hours.