'Exceptionally rare' Rembrandt portraits rediscovered after 200 years in hiding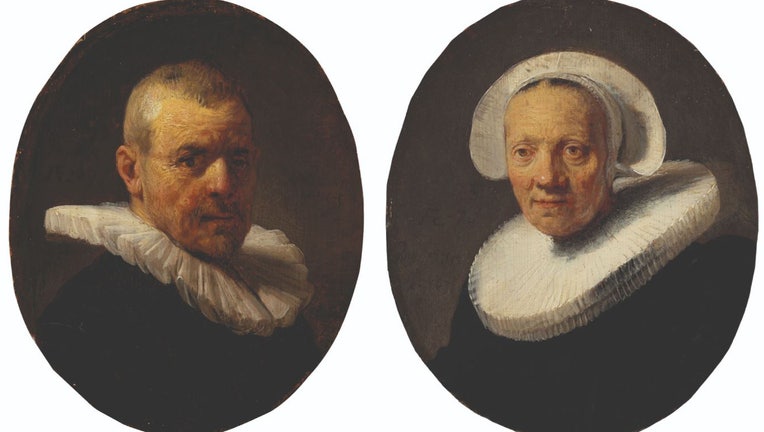 article
The last known pair of privately owned Rembrandt portraits have resurfaced after nearly 200 years in hiding.
Christie's in London says the portraits, signed and dated by Rembrandt in 1635, were of the famed painter's relatives and remained in the family until 1760. They were sold and passed on to various private art collections until 1824, when an ancestor of the current owners bought them at a Christie's auction.
The portraits have remained in that private collection for nearly 200 years, "completely unknown to scholars." Now, they're expected to sell for up to $10 million when they hit the auction block this summer.
READ MORE: Collection of rare Shakespeare folios on sale for $10.5 million at New York book fair
"This is one of the most exciting discoveries we have made in the Old Masters field in recent years," Henry Pettifer, international deputy chairman of Old Master Paintings at Christie's, said in a prepared statement. "Painted with a deep sense of humanity, these are amongst the smallest and most intimate portraits that we know by Rembrandt, adding something new to our understanding of him as a portraitist of undisputed genius."
The sitters, wealthy Leiden plumber Jan Willemsz. van der Pluym (circa 1565-1644) and his wife Jaapgen Carels (1565-1640), were intimately connected with Rembrandt van Rijn, Christie's says.
READ MORE: Freddie Mercury's belongings, collection of 'exquisite clutter' will be up for sale
The Van der Pluyms were a prominent family in Leiden, the Netherlands, where the Golden Age painter was born. Their son was married to the daughter of Rembrandt's uncle.
The paintings will travel to New York and Amsterdam in June for public viewing before a pre-sale exhibition in London in early July.
Christie's holds the world auction record for a Rembrandt. "Portrait of a Man with Arms Akimbo" sold in 2009 for $33.2 million.