Chipotle to give away free burritos during NBA Finals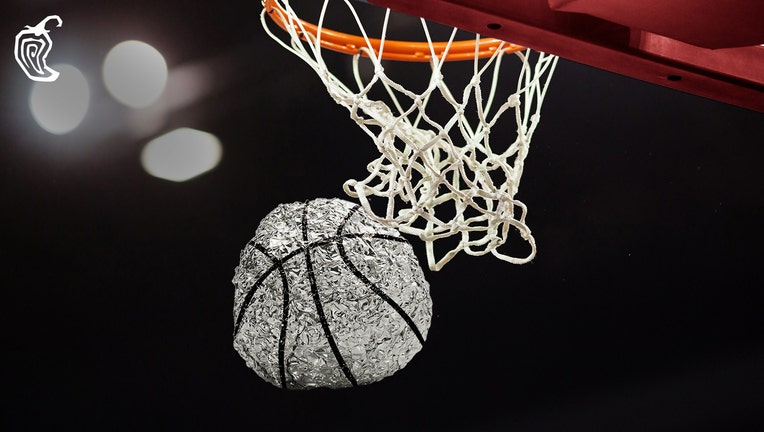 article
NEWPORT BEACH, Calif. - Chipotle is giving away free food during the 2023 NBA Finals whenever someone hits a 3-pointer.
The fast-casual chain announced the giveaway on Tuesday in lead-up to the Denver Nuggets taking on the Miami Heat. On Thursday, the Nuggets will host the Heat to open the NBA Finals at 8:30 p.m. ET.
RELATED: National Doughnut Day: Krispy Kreme offering free treat to celebrate
Chipotle said whenever a player scores a 3-pointer in the series, it will give away 300 free entrées. After a successful basket, the company will drop a text-to-win code on Twitter via @CHIPOTLETWEETS.
The first 300 fans to text the designated code to 888222 will receive the free entrée from Chipotle, the company said – adding that it will give away up to 10,500 free entrees per game. 
Over the past 10 years, the average number of 3-pointers made in men's professional games has increased by nearly 60%, Chipotle said. 
"Like a well-timed 3-pointer on basketball's biggest stage, free Chipotle brings people out of their seats," Chris Brandt, Chipotle's chief brand officer, said in a statement. "This year, when it rains threes, it rains free burritos."
The Nuggets are top-seeded in the West for the first time in franchise history. The team has won all eight of their playoff games at Ball Arena, pushing their league-best home record to 42-7, while going 12-3 overall in these playoffs, including series clinching wins on the road against the Suns and Lakers.
The Heat haven't won in Denver since Nov. 30, 2016, but it's the Nuggets who are novices on this stage. Miami has been to the Finals many times before, winning it all in 2006, 2012 and 2013.
The Nuggets are one of six teams who have never won an NBA title. This is their first championship series appearance since losing to Julius Erving and the New York Nets in 1976.
"This is going to be the biggest challenge of our lives," Nuggets head coach Michael Malone said. "This is the NBA Finals. We're trying to win the first NBA championship in franchise history, and it's going to be the hardest thing that we've ever done, which is the way it should be."
RELATED: LeBron James retiring? Future for NBA star unclear after Lakers loss
This story was reported from Cincinnati. The Associated Press contributed.