'Very sad day': Drew Carey, Adam Sandler react to Bob Barker's death at 99
The world is saying goodbye to a television legend this weekend, as the news of Bob Barker's death at 99 years old was announced. 
Barker got his start in entertainment with his own radio show in 1950, called "The Bob Barker Show." Barker would eventually join the popular television game show, "The Price Is Right" in 1972, of which he was host for nearly 35 years. 
RELATED: Bob Barker, television's iconic game show host, dies at 99
His bright personality and charm will always be remembered, especially by current "The Price Is Right" host Drew Carey.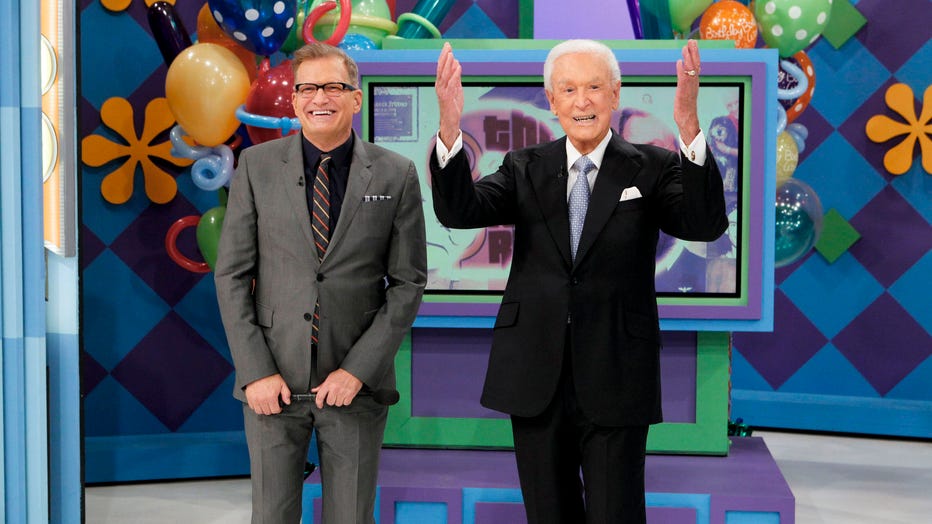 Daytimes #1-rated series and the longest-running game show in television history, "The Price Is Right", honored legendary host Bob Barker ahead of his 90th birthday. (Photo by Sonja Flemming/CBS via Getty Images)
"Very sad day for the Price is Right family, and animal lovers all over the world. There hasn't been a day on set that I didn't think of Bob Barker and thank him. I will carry his memory in my heart forever," Carey wrote on X, the app formerly known as Twitter. 
In addition to his game show hosting abilities, Barker was also a longtime animal rights activist. 
"I am so proud of the trailblazing work Barker and I did together to expose the cruelty to animals in the entertainment industry and including working to improve the plight of abused and exploited animals in the United States and internationally," said Nancy Burnet, his longtime friend and caretaker, in a statement.
Adam Sandler, who worked with Barker in "Happy Gilmore," said Barker was "such a sweet funny guy to hang out with" and that he "loved talking to him." He said today was a heartbreaking day and shared several photos of the two together over the years. 
This is a developing story.