'Barbenheimer' weekend strikes box office gold
"Barbenheimer " didn't just work – it spun box office gold. 
The social media-fueled fusion of Greta Gerwig's "Barbie" and Christopher Nolan's "Oppenheimer" brought moviegoers back to the theaters in record numbers this weekend, vastly outperforming projections and giving a glimmer of hope to the lagging exhibition business, amid the sobering backdrop of strikes.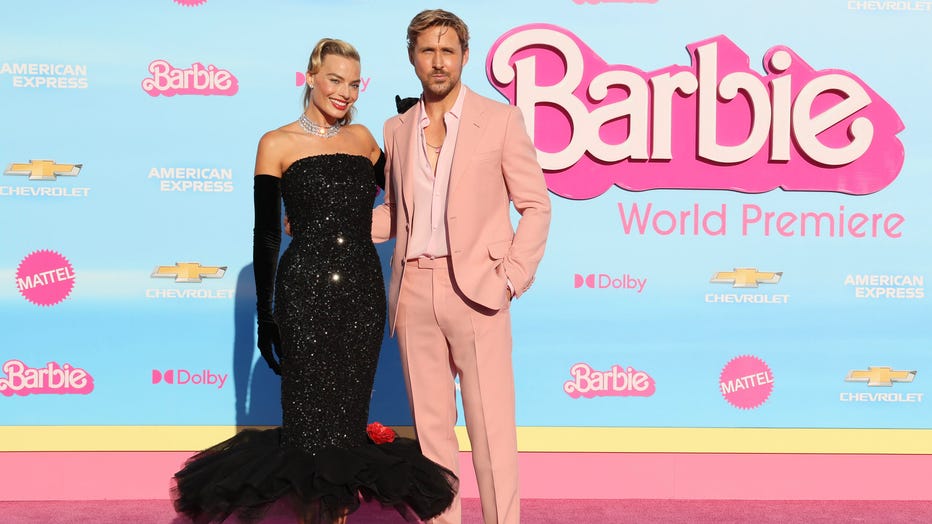 (L-R) Margot Robbie and Ryan Gosling attend the World Premiere of "Barbie" at Shrine Auditorium and Expo Hall on July 09, 2023 in Los Angeles, California. (Photo by Rodin Eckenroth/WireImage)
Warner Bros.' "Barbie" claimed the top spot with a massive $155 million in ticket sales from North American theaters from 4,243 locations, surpassing "The Super Mario Bros. Movie" (as well as every Marvel movie this year) as the biggest opening of the year and breaking the first weekend record for a film directed by a woman. Universal's "Oppenheimer" also soared past expectations, taking in $80.5 million from 3,610 theaters in the U.S. and Canada, marking Nolan's biggest non-Batman debut and one of the best-ever starts for an R-rated biographical drama.
It's also the first time that one movie opened to more than $100 million and another movie opened to more than $80 million in the same weekend. When all is settled, it will likely turn out to be the fourth biggest box office weekend of all time with over $300 million industrywide. And all this in a marketplace that increasingly curved towards intellectual property-driven winner takes all.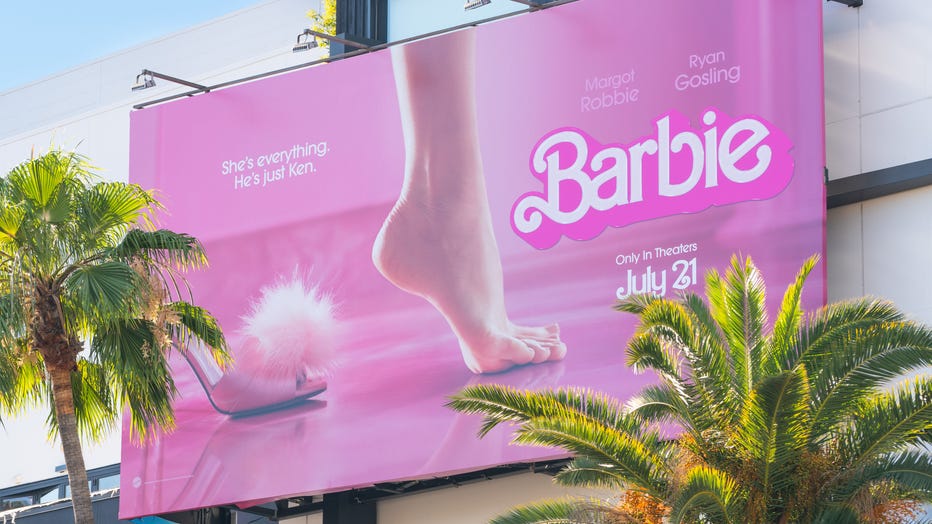 General views of the Barbie skyscraper billboard campaign at Hollywood & Highland on July 20, 2023 in Hollywood, California. (Photo by AaronP/Bauer-Griffin/GC Images)
RELATED: What's the magic behind the 'Barbie' movie marketing mania?
The "Barbenheimer" phenomenon may have started out as good-natured competition between two aesthetic opposites, but, as many hoped, both movies benefitted in the end.
The only real casualty was "Mission: Impossible: Dead Reckoning Part I," which despite strong reviews and a healthy opening weekend fell 64% in weekend two. Overshadowed by the "Barbenheimer" glow as well as the blow of losing its IMAX screens to "Oppenheimer," the Tom Cruise vehicle added $19.5 million, bringing its domestic total to $118.8 million.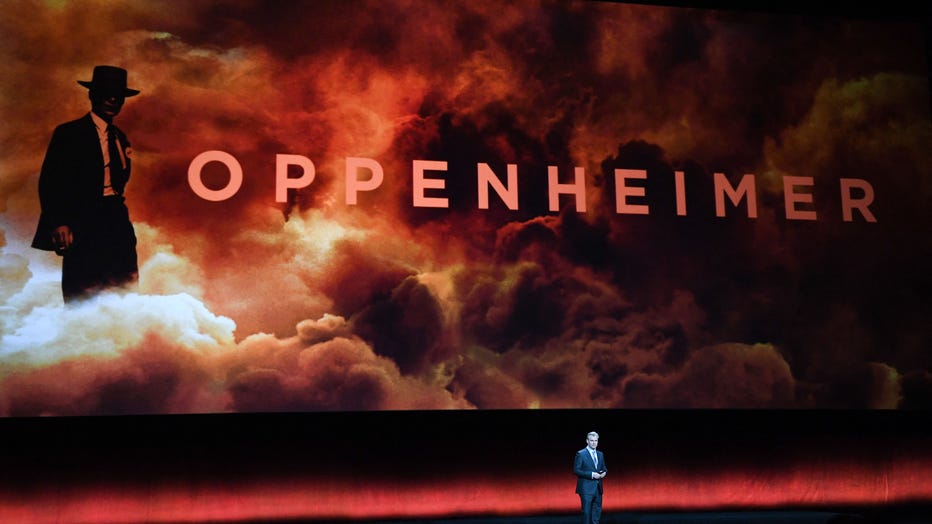 British director Christopher Nolan speaks on stage about his movie "Oppenheimer" during Universal Pictures and Focus Features presentation at CinemaCon 2023, the official convention of the National Association of Theatre Owners (NATO), at The Colosse
"Barbenheimer" is not merely counterprogramming either. But while a certain section of enthusiastic moviegoers overlapped, in aggregate the audiences were distinct.
RELATED: This is the best way to watch 'Oppenheimer,' according to Christopher Nolan
Women drove the historic "Barbie" opening, making up 65% of the audience, according to PostTrak, and 40% of ticket buyers were under the age of 25 for the PG-13 rated movie.
Both "Barbie" and "Oppenheimer" scored well with critics with 90% and 94% on Rotten Tomatoes, respectively, and audiences who gave both films an A CinemaScore. And social media has been awash with reactions and "takes" all weekend – good, bad, problematic and everywhere in between – the kind of organic, event cinema, watercooler debate that no marketing budget can buy.