Add some 'magic' to your campfire with these new color-changing marshmallows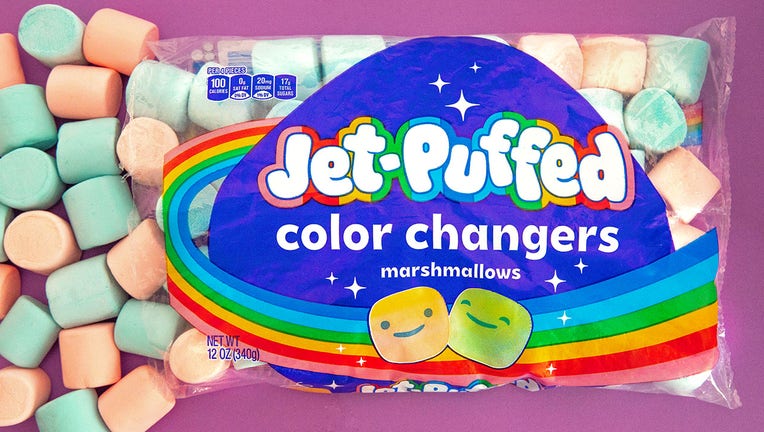 article
A new treat on grocery store shelves is promising to heat up your s'mores game this campfire season.
Jet-Puffed has launched the first-of-its-kind marshmallows that change color as you heat them up.
The marshmallows will bring a fun "pop of color" to your family's s'mores and other summer treats.
Image: Jet-Puffed from Kraft Heinz
RELATED: Kit Kat cereal launches in US, General Mills confirms
The marshmallows still include their staple technology that causes them to fluff up – or "puff" – as they're roasting, and now also include a secret color changing ingredient.
The marshmallows will come in two color changing varieties per pack – pink to orange and blue to green.
Starting approximately 10 seconds after heat activation, the blue marshmallow will turn green and the pink marshmallow will turn orange.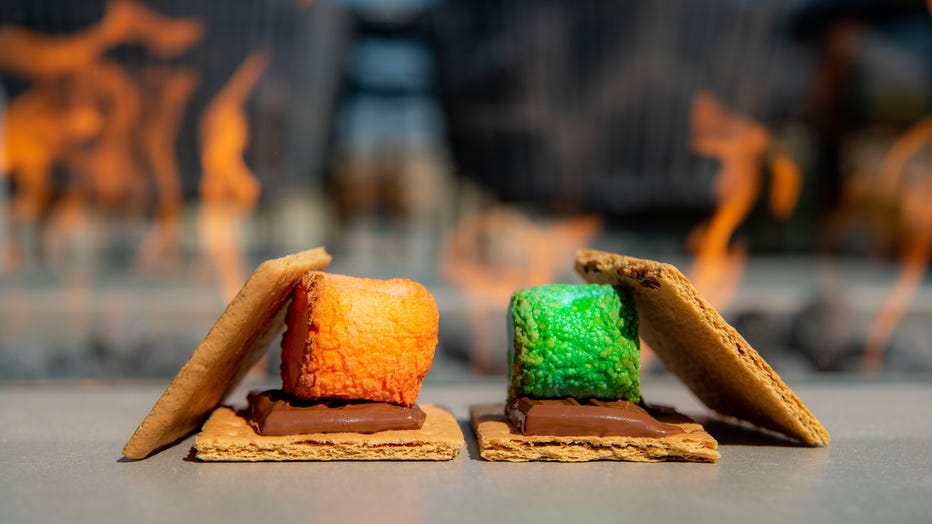 Image: Jet-Puffed from Kraft Heinz
RELATED: Wendy's Chili is coming to grocery stores
The bags are available for $2.99 in grocery stores nationwide through September – the end of s'mores season.
This story was reported from Detroit.