Kit Kat cereal launches in US, General Mills confirms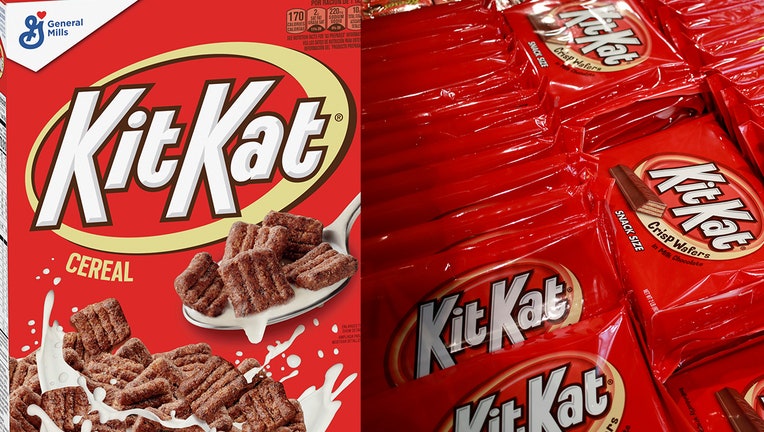 article
GOLDEN VALLEY, Minn. - Kit Kat lovers in the United States can finally enjoy the iconic chocolate wafer taste in their cereal bowl. 
After its successful launch in Europe earlier this year, General Mills confirmed that the cereal has now made its way to American shelves.
"Capturing the iconic balance of delicious milk chocolate and wafer taste, the new Kit Kat Cereal is the perfect way to have a break and indulge," the food giant told FOX Television Stations Friday. 
General Mills, the company behind many popular cereal brands, said the cereal squares will resemble mini Kit Kat bars with a creamy coating and crunch. 
Priced at $5.69, the Kit Kat cereal will be available nationwide starting in May. 
The company also announced a variety of new cereals and cereal-themed snacks to launch this spring. 
RELATED: Mini is big: General Mills offers new breakfast bundle after success of mini cereals release
The lineup includes unexpected twists including Cinnamon Toast Crunch Tres Leches, Vanilla Spice Cheerios, Spider-Verse Cereal, Cinnamon Toast Crunch Dunkaroos and Pillsbury Lucky Charms Soft Baked Cookies.
Earlier this year, General Mills announced a new mini breakfast bundle offering items that pair with mini boxes of fan-favorite cereal. Various limited-edition kitchen items were included in the themed breakfast bundle released in January. 
This story was reported from Los Angeles.