3D-printed fish: Food tech companies create 1st ready-to-cook seafood product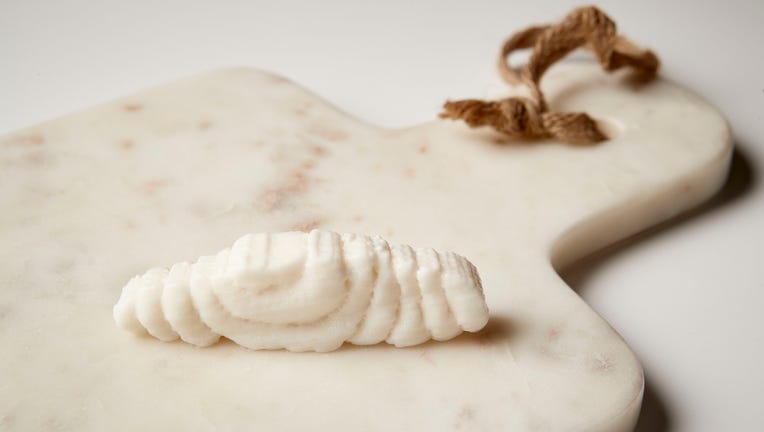 article
Two international food tech companies have worked to bring a new dish to the table – ready-to-cook fish that came from a 3D printer.
The 3D-printed fish is the latest innovation in the cultivated meat industry, which is making strides to reduce the environmental impact and create longer-lasting food security. 
The 3D-printed fish came from Israel's Steakholder Foods, which is a deep tech food company, and Umami Meats, a Singapore-based sustainable seafood company that provided the fish cells. 
And the fish in question that came out of the printer? 
Grouper. 
Stakeholder's unique technology mimics the flaky texture of cooked fish and allows for the fish to be cooked immediately after printing. 
Other cultivated meat products typically still require incubation and maturation after printing, Steakholder Foods said in a press release. 
To celebrate the achievement, a tasting event was held in Steakholder Foods' Israel facilities. 
The tasting included a "grouper fish chef's table", which included Singaporean-style and Israeli-style signature fish dishes.
RELATED: Add some 'magic' to your campfire with these new color-changing marshmallows
Israel's Prime Minister Benjamin Netanyahu joined and tried the product. 
"Today we ate fish that was produced without fish and meat that was produced without cattle," he said, calling it a "global revolution." 
"In this first tasting, we showcased a cultivated product that flakes, tastes, and melts in your mouth exactly like excellent fish should," said Mihir Pershad, CEO of Umami Meats. "In the coming months, we intend to announce our plans for bringing this world-class cultivated fish to the market."
This story was reported from Detroit.