2023 Pumpkin spice drinks, treats: Where, when to get your fall fix early
To borrow lyrics from the Spice Girls, it's time to "spice up your life" ahead of the fall season with pumpkin-spiced everything. 
Yes, PSL fanatics, pumpkin spice items are returning to menus nationwide, so you can start getting out your sweaters and cozy autumn decor now. 
From doughnuts to ice cream to libations, who says you can't start your pumpkin-spiced life in August?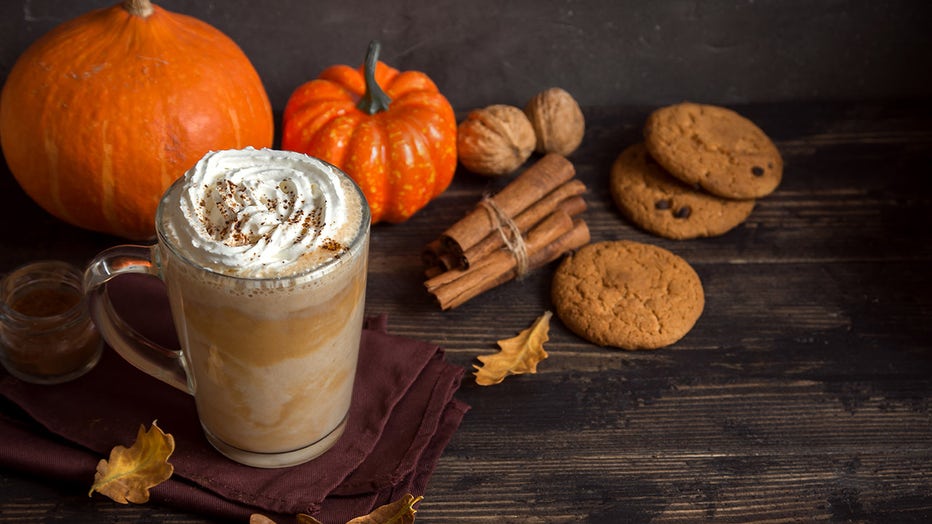 (Mizina / iStock / Getty Images Plus)
Here's a round-up of pumpkin-flavored items you can get in August: 
Starbucks 
While the popular coffee chain has yet to announce when they will unleash their beloved Pumpkin Spice Latte to fans, last year, stores began bringing back fall items on August 30. 
FOX TV Stations reached out to Starbucks for comment. 
Krispy Kreme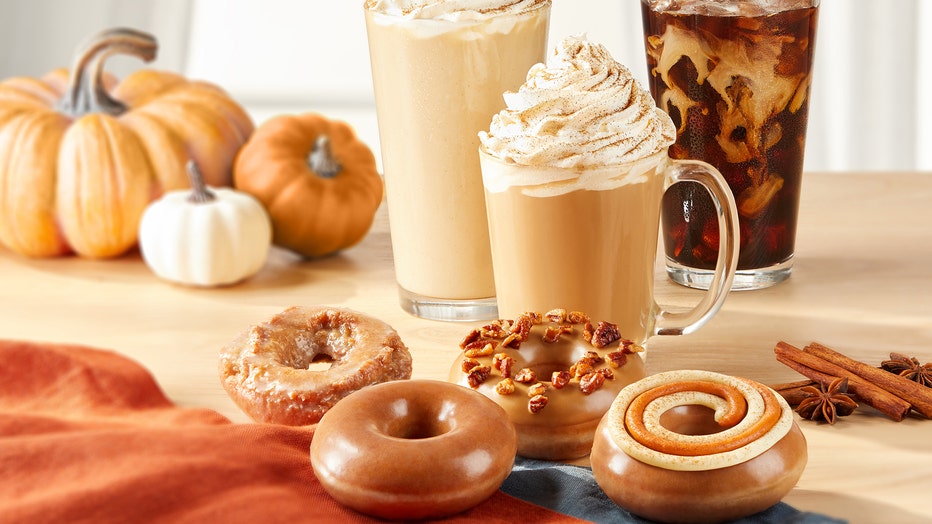 Krispy Kreme is offering a collection of pumpkin spice-themed doughnuts and coffee drinks for fall enthusiasts to enjoy. (Krispy Kreme)
The doughnut chain announced their new fall flavors for a limited time. 
Krispy Kreme announced four new doughnut flavors including: Pumpkin Spice Cheesecake Swirl, Pumpkin Spice Maple Pecan, Pumpkin Spice Original Glazed and an old-fashioned Pumpkin Spice Cake doughnut. 
The franchise is also offering iced, frozen and hot Pumpkin Spice Coffees and Pumpkin Spice Lattes.
Dunkin' Donuts
Dunkin' announced they will be bringing back several fan favorites including their Pumpkin Spice Signature latte, Nutty Pumpkin coffee and their Pumpkin Swirl.  
And you can't have Dunkin' without some treats. 
The chain unveiled their Pumpkin Bakery line-up which includes the Pumpkin Cake Donut and Munchkins, Pumpkin muffin, Maple Sugar Snackin' bacon, and their Maple Sugar bacon breakfast sandwich.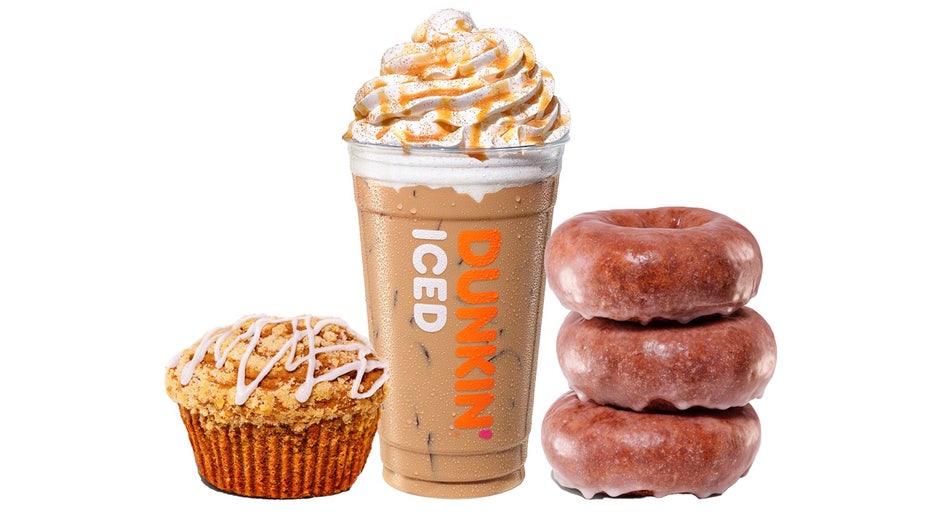 Dunkin' Donut pumpkin spice-flavored menu items. (Dunkin' Donuts)
In addition, Dunkin' and Goldfish have teamed up for their limited edition Dunkin' Pumpkin Spice Grahams, which is available for purchase right now. 
Jamba Juice
Jamba Juice is offering new fall menu items to satisfy your pumpkin spice cravings. 
The juice chain has brought back a fan-favorite, the Pumpkin Smash Smoothie, as well as a new Pumpkin Smash Bowl.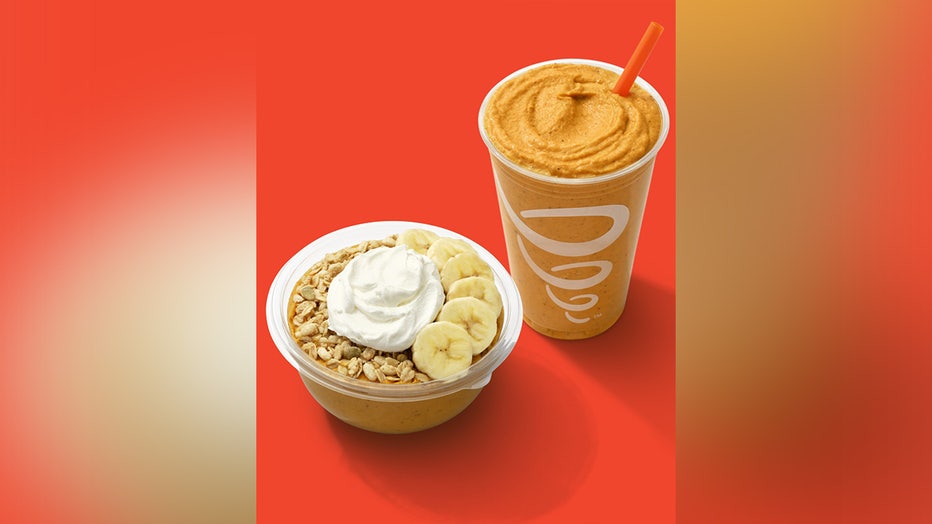 Jamba Juice pumpkin items. (Jamba Juice)
7-Eleven
The convenience store franchise has brought back their fall favorites such as their Pumpkin Spice Latte and Pumpkin coffee.
To add even more pumpkin spice to your beverage, 7-Eleven will also offer patrons pumpkin spice creamers and pumpkin syrup. 
IHOP
Beginning August 28, IHOP will be rolling out its fall menu items. 
Diners can enjoy a Pumpkin Spice Cold Foam Cold Brew and pair that with a sweet Pumpkin Spice Pancake.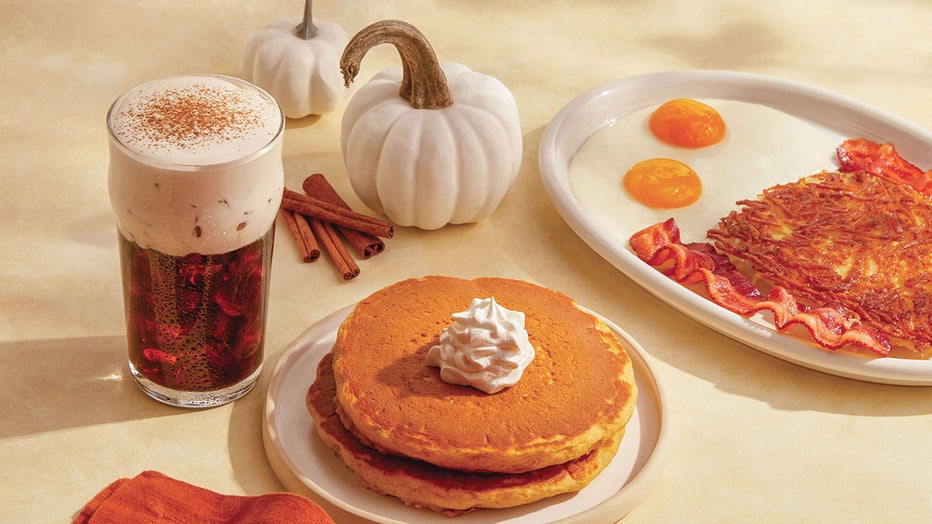 IHOP fall menu items. (IHOP)
Dairy Queen
Dairy Queen is bringing back a fall favorite beginning August 28: their Pumpkin Pie Blizzard.  
Enjoy real chunks of pumpkin pie pieces blended with the franchise's signature vanilla soft serve, and don't forget to flip it upside down so you know that it's real.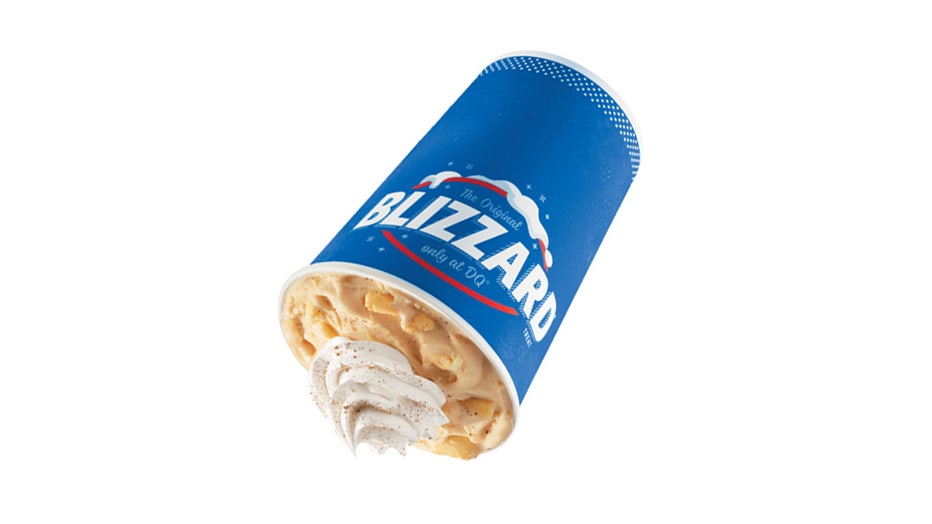 Dairy Queen Pumpkin Pie Blizzard (Dairy Queen )
This story was reported from Los Angeles.