Yoga, exercise training may reduce asthma symptoms, study shows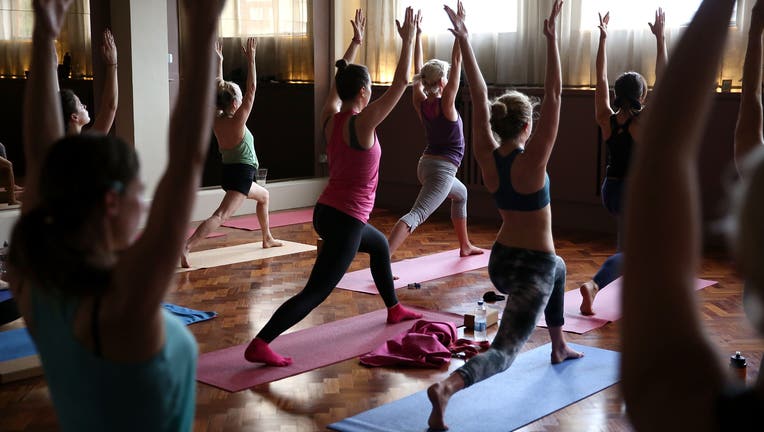 article
In the past, exercise was considered a potential risk factor for individuals with asthma, as it was believed to trigger or worsen acute asthma attacks. 
However, a new study has revealed that certain types of exercise training can actually enhance respiratory function and exercise capacity in adults with asthma.
Researchers conducted an analysis comparing the effects of different types of exercise on lung function in more than 2,100 adults with asthma. 
The study, published in the journal Annals of Medicine, evaluated five different types of exercise: breathing training, aerobic training, relaxation training, yoga training and breathing combined with aerobic training.
The researchers found that all five types of exercise demonstrated effectiveness in improving lung function measurements compared to the conventional rehabilitation control group.
"Breathing training combined with aerobic training, and yoga training, appear to be particularly advantageous – offering potential avenues for effective treatment approaches," lead author Shuangtao Xing, an Associate Professor at the School of Physical Education at Henan Normal University in China, said in a press release.
Relaxation training showed the most significant effect on improving Forced Expiratory Volume (FEV1) levels, breathing combined with aerobic exercise had the most significant effect on improving  Forced Vital Capacity (FVC) levels, and yoga training had the most significant effect on improving Peak Expiratory Flow (PEF) levels.
The researchers said the study highlights the importance of integrating appropriate exercise training into asthma management plans.
RELATED: 2 friends start yoga class for Black men
"These findings should provide valuable insight for healthcare professionals prescribing exercise training for the management of adult asthma patients. However, it is essential to consider individual factors, such as family history, duration of the condition, and environmental influences, when designing exercise rehabilitation programs. Tailoring interventions to individual physical and mental health conditions, with careful consideration of exercise intensity, frequency and duration, is important for optimizing treatment outcomes,"  Xing continued.
Xing said larger, randomized controlled trials will not be needed to more accurately estimate the benefits of exercise training for individuals with asthma.
The authors acknowledged certain limitations that could impact the results – including inconsistencies in exercise intensity and frequency details. Importantly, they also highlighted that the majority of patients in the study were under 60 years of age, so exercise interventions may yield different responses in older individuals.
According to the National Heart, Lung and Blood Institute, asthma is a long-term condition that affects the airways in the lungs. If you have asthma, the airways can become inflamed and narrowed at times. This makes it harder for air to flow out of your airways when you breathe out.
About 1 in 13 people in the United States has asthma, according to the Centers for Disease Control and Prevention.
This story was reported from Los Angeles.