Wendy's Frosty Cream Cold Brew arrives just in time for summer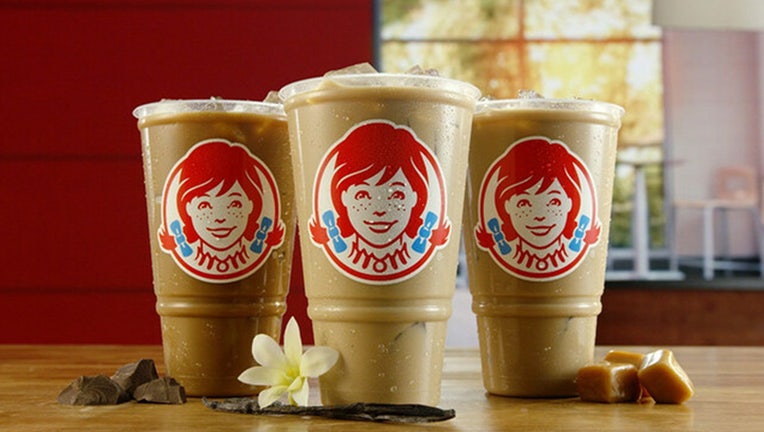 article
Coffee and Frosty lovers rejoice! 
Wendy's just unveiled their newest caffeinated beverage addition to their menu just in time for the summer. 
The fast food franchise announced the release of its Frosty Cream Cold Brew as well as some new coffee flavor offerings including vanilla, chocolate and caramel. 
The newest coffee beverage combines cold-brewed coffee and Wendy's "legendary" Frosty creamer. 
"Wendy's new Frosty Cream Cold Brew packs cold brew flavor with the one-of-a-kind Frosty creamer our fans know and love," said John Li, Global Vice President of Culinary Innovation for The Wendy's Company. "While the other guys serve bitter iced coffee, we slow steep coffee beans in cold water for 12 hours to create the smoothest, never bitter, refreshing brew. It's exactly what summer coffee drinkers have been craving!" 
The Frosty Cream Cold Brew is available beginning Monday at Wendy's nationwide, according to a restaurant news release. The newest libation will be available to customers all day. 
Wendy's is offering fans a chance to get any small hot or cold brew, including their newest Frosty Cream Cold Brew, for just 99 cents with an in-app offer through August 6. 
And, for those who like having their food and drinks delivered, Wendy's is also offering a free medium Frosty Cream Cold Brew with any order of $15 or more from July 27 through August 2. 
This story was reported from Los Angeles.