Watch: Utah DOT uses dish soap to slide 5.3-million-pound bridge into place
This is not an ad for Dawn dish soap, but it probably should be. 
Video shared by the Utah Department of Transportation shows construction workers using dish soap to slide a 5.3-million-pound bridge over 100 feet and it's fascinating. 
The UDOT used a method called accelerated bridge construction (ABC) and it involves building a new structure right next to the old one so once the new structure is complete, the old one can be demolished and the new one replaces it in a short period of time. 
UDOT crews worked to move a giant piece of bridge approximately 110 feet on April 17, 2023. John Gleason, director of UDOT public relations, told FOX TV Stations that the new bridge was part of an ongoing reconstruction project that started about two years ago.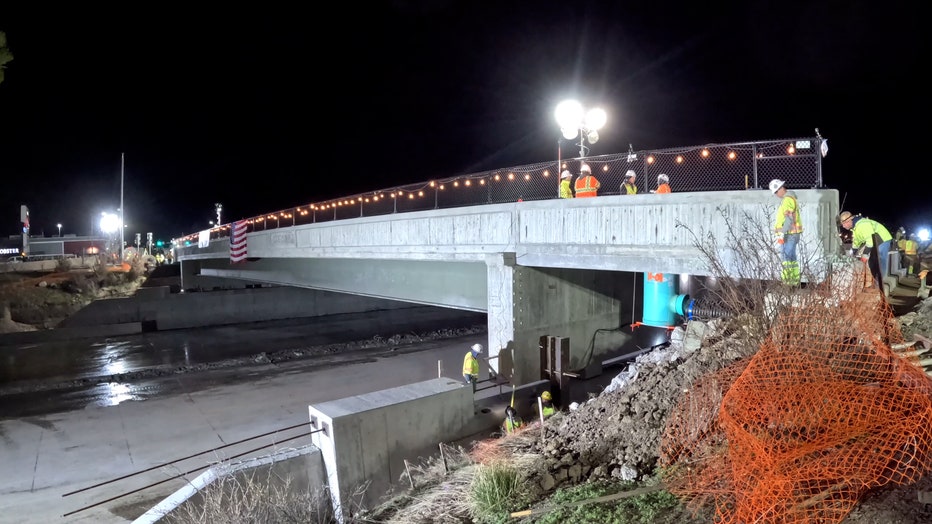 Still image taken from time-lapse video showing UDOT crews working to slide the new bridge into place.  (Utah Department of Transportation)
"The goal was to avoid having monthslong shutdowns," Gleason explained. The entire process of moving new structures such as the bridge in the video, takes a little over a weekend to complete, allowing traffic to continue to flow with little interruption. 
The ABC method was pioneered in Utah about 15 years ago, Gleason said. 
In order to seamlessly insert the new bridge, construction workers used dish soap, Dawn dish soap, to be specific. 
During the moving process, crews placed the giant bridge on steel beams with low friction pads that had a bit of Dawn dish soap. And, slowly but surely, the bridge was slid into place. 
Surprisingly, crews only used about 16 gallons of soap to move the multi-million-pound bridge, which equates to about 71 28 oz. bottles of Dawn.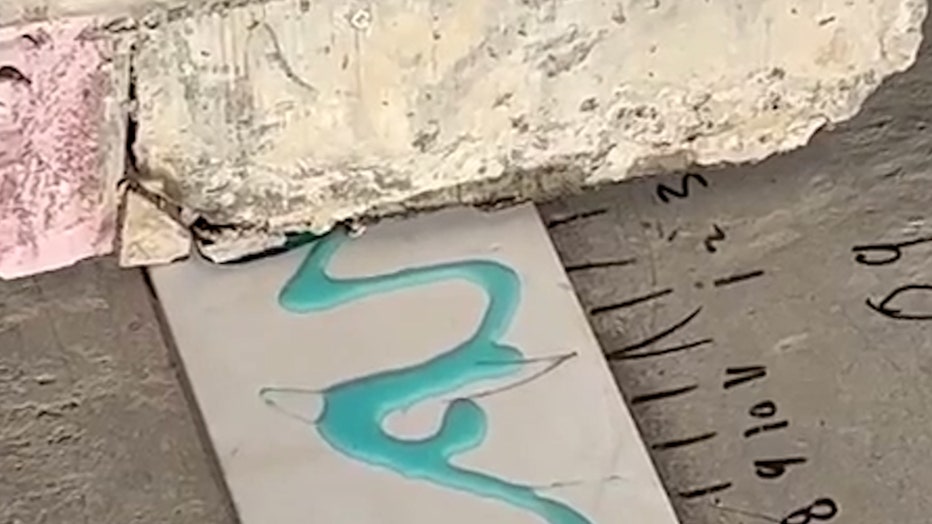 Close up still image showing a portion of the bridge sliding over beams that have Dawn dish soap squirted on them. (Utah Department of Transportation)
And while Gleason said he wasn't 100% sure of the impetus for using dish soap, it was effective, environmentally friendly and low cost – every construction project manager's dream. 
The thought of using dish soap in construction may come as a surprise to many and it certainly inspired many "punny" comments from people who viewed the UDOT's video. 
One Instagram user commented, "Please tell me the person who presented this idea said 'It just Dawned on me' if they didn't then what's the point." 
And another user cheekily commented, "Dish soap cleans dishes, removes stains and moves bridges." 
The UDOT's most recent video garnered over 330,000 likes on Instagram and has amassed hundreds of comments from amused viewers. 
This story was reported from Los Angeles.