Video: Tesla Cybertruck spotted on California roadway
FREMONT, Calif. - A Tesla Cybertruck was spotted on a Fremont, California, roadway Tuesday, just three days after the company announced its first Cybertruck had rolled off the assembly line.
Video recorded by Jeff Takahashi on July 18 shows the electric truck take off from a stoplight and go around the corner.
"I couldn't take my eyes off it," Takahashi told Storyful.
On Saturday, July 15, Tesla tweeted a photo showing scores of workers in helmets and yellow vests surrounding a Cybertruck.
READ MORE: Tesla's 1st Cybertruck has rolled off the assembly line, company says
"First Cybertruck built at Giga Texas!" Tesla tweeted, including a cowboy hat-wearing emoji. Owner Elon Musk retweeted the post.
With its wedge shape and stainless-steel body — which Tesla calls the exoskeleton — the Cybertruck looks nothing like a traditional pickup. Some analysts have panned it as a niche product that won't have broad appeal.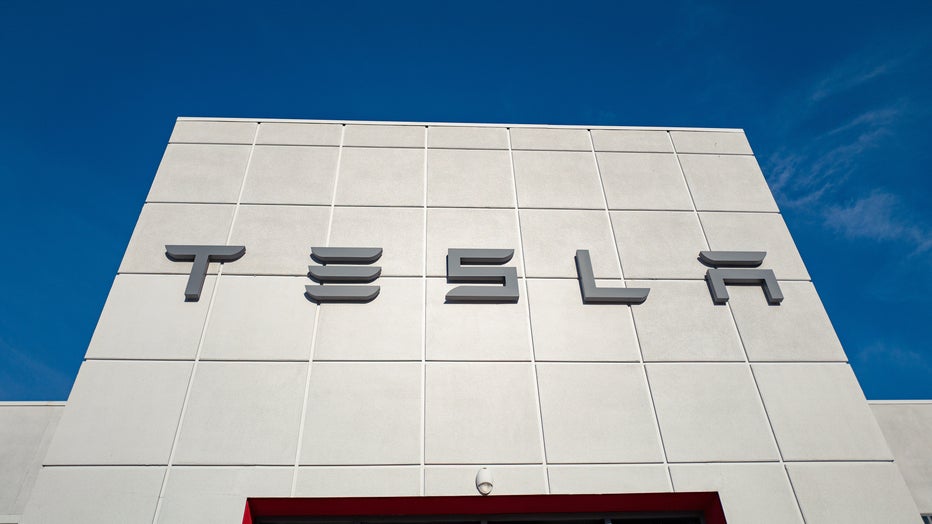 Low-angle view of the facade of Tesla Motors dealership with logo and sign in Pleasanton, California, July 23, 2018. (Photo by Smith Collection/Gado/Getty Images)
Musk unveiled the truck in late 2019, and Tesla had said production would start in late 2021, although the company has since cautioned that production would begin slowly and in smaller numbers than Tesla's other vehicles.
READ MORE: Tesla is hiring test-drivers in these 14 US cities
Musk said in April that the company expected to deliver the first truck probably in the July-through-September quarter. He said that as with other new products, production would start slowly and then speed up.
The truck's 2019 unveiling veered off course when a window that was touted as unbreakable was spider-cracked when hit by a big metal ball, which prompted an expletive from Musk.
Tesla originally said it would make three versions of the truck, ranging from about $40,000 to $70,000. Later the company removed prices from the page where customers can decide whether to plunk down $100 and place an order.
The Associated Press contributed to this report.