Tesla is hiring test-drivers in these 14 US cities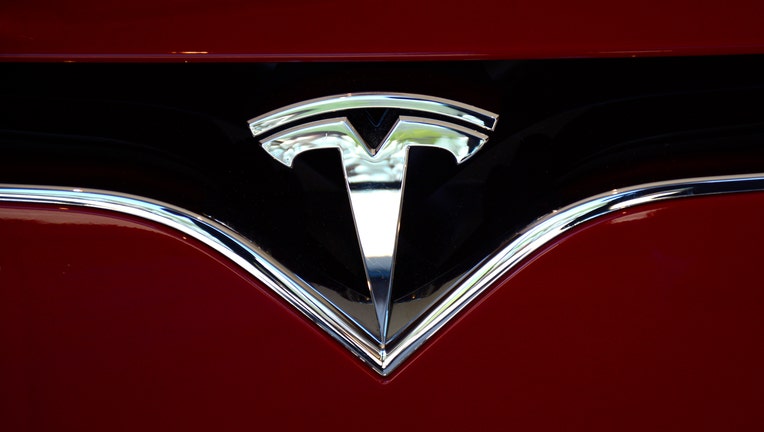 article
Tesla is hiring temporary workers to test-drive the company's electric vehicles this summer and collect data on their self-driving systems.
According to job listings on Tesla's website, the company is seeking "seasonal vehicle operators" to join the vehicle data collection team in 14 U.S. cities.
Job duties include driving a Tesla vehicle in a designated area, analyzing and reporting data collected during the drive, writing daily drive reports and debugging software, among other responsibilities.
READ MORE: Tesla 'Autopilot' crashes and fatalities surge, despite Musk's claims
The pay ranges from $17-$46 an hour, according to Tesla, and the gigs come with benefits and the potential for overtime pay.
Tesla has two self-driving systems, with some 400,000 Tesla owners testing the full self-driving mode in their own vehicles. Autopilot can keep a car in its lane and away from vehicles in front of it, while Full Self-Driving can take on most driving tasks. But in each case, Tesla tells owners they must be ready to intervene at all times.
Tesla is hiring seasonal vehicle operators in the following cities:
Elgin, Illinois
Brooklyn Park, Minnesota
Draper, Utah
Austin, Texas
Denver, Colorado
Bellevue, Washington
Marina Del Ray, California
Miami, Florida
Boynton Beach, Florida
Roswell, Georgia
Brooklyn, New York
Tempe, Arizona
Farmer's Branch, Texas
Peabody, Massachusetts
Tesla's self-driving systems under scrutiny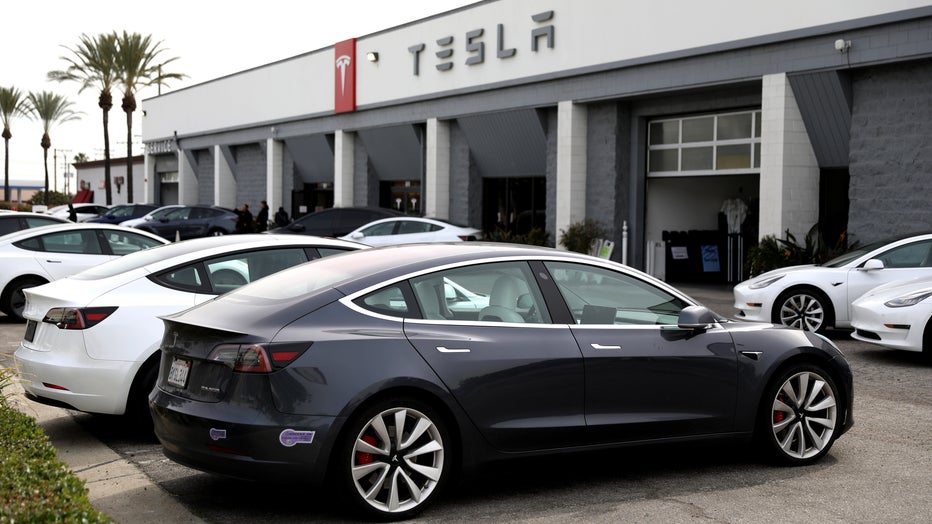 Tesla Dealership along 811 S San Fernando Blvd, Thursday, Feb. 16, 2023 in Burbank, CA. (Gary Coronado / Los Angeles Times via Getty Images)
The National Highway Traffic Safety Administration has sent investigative teams to more than 30 crashes since 2016 in which Teslas suspected of operating on Autopilot or its more sophisticated automated Full Self-Driving system have struck pedestrians, motorcyclists, semi trailers and parked emergency vehicles.
READ MORE: Black workers at California Tesla factory allege rampant racism, seek class-action status
The probes are part of a larger investigation by the NHTSA into multiple instances of Teslas using Autopilot crashing into parked emergency vehicles that are tending to other crashes. The NHTSA has become more aggressive in pursuing safety problems with Teslas in the past year, announcing multiple recalls and investigations.
READ MORE: US investigates Tesla after complaints of steering wheels that can fall off
The NHTSA also is looking at Tesla's Full Self-Driving system. In February, the agency pressured Tesla into recalling nearly 363,000 vehicles with the software because the system can break traffic laws. The problem was to be fixed with an online software update.
Tesla CEO Elon Musk has said he expects to have fully autonomous vehicles this year, a pledge he has made for several years.
"The trend is very clearly toward full self-driving," Musk said in April. "And I hesitate to say this, but I think we'll do it this year."
The NHTSA said in documents that the system can make unsafe actions such as traveling straight through an intersection from a turn-only lane, going through a yellow traffic light without proper caution or failing to respond to speed limit changes.
The Associated Press contributed to this report.