Uber lost and found list includes unique items like lightsaber, fake blood and teeth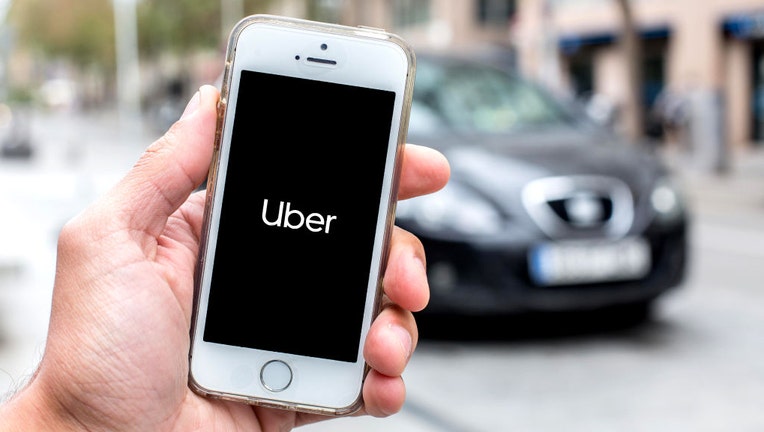 article
Uber Technologies Inc has released the annual list of items left in vehicles by riders, which includes several odd things, such as an ankle monitor, people's pets, dentures and teeth.
The rideshare company released its annual list on April 27 to give people a snapshot of the most forgotten items, as well as some of which are truly unique.
The list breaks down which cities are the most forgetful, what time of day and days of the week people are the most forgetful, and global forgetfulness trends.
UBER DRIVERS ARE NOT INTERSTATE WORKERS EXEMPT FROM ARBITRATION, US COURT RULES
Uber said the top 10 most forgotten items were clothing, phones, backpacks and purses, headphones, jewelry, keys, books, laptops and watches.
Jacksonville, Florida ranked as the most forgetful cities, according to Uber's data, followed by San Antonio, Texas; Palm Springs, California; Houston, Texas; and Salt Lake City, Utah.
The most "unique" item left in a vehicle, Uber showed in its top 50 list, was a Danny DeVito Christmas ornament.
Other notables include a person's toy poodle, a fog machine, ankle monitor, 16 ounces of fake blood, a printer and remote-control vibrator, and a pin of Jesus holding a slice of pizza.
UBER EATS LAUNCHING ROBOT DELIVERY OPTION IN FAIRFAX, VIRGINIA, AS PART OF PARTNERSHIP
Also making the top 50 list were a Statue of Liberty green foam crown, a lightsaber, hamsters, two painted rat traps, a power of attorney document issued by a Turkish consulate, pet turtles, a slab of bluefin tuna, self-respect, a slushy machine, and a fake tooth.
Uber said it saw a significant spike in lost Disney and Harry Potter items, especially Minnie ears.
Last year, there were over 40 instances of misplaced teeth, Uber said, but there was a decrease in diamond grills.
CALIFORNIA COURT RULING ALLOWS UBER, LYFT TO CLASSIFY DRIVERS AS INDEPENDENT CONTRACTORS
Passengers left a few "private" items like underwear, condoms and sex toys, as well as shawls, creating quite a few cold shoulders during rides.
The number one lost gaming device in Ubers was the Nintendo Switch, with over 70 consoles being left behind.
Uber reminds passengers to remember to leave with their medicinal and recreational marijuana, saying, "We've seen a 'high' increase in forgotten ganja goods."
Uber noted that Canadians reported losing everything from a bedsheet to an Apple pen, to a bathroom shelf, and riders in Taiwan left behind a gift box that looks like an egg yolk, a black belt, a blood pressure machine, a light-yellow dolphin puppet and dog food.
In the U.S., Saturday and Sunday ranked as the most forgetful days of the week, 11 p.m. ranked as the most common time of the day when people reported items lost, and April seemed to be the most forgetful month.
Anyone who leaves an item in a vehicle can visit the help page on Uber's website, which outlines how to get the item back.
CLICK HERE TO GET THE FOX BUSINESS APP
Riders can also go into the app, click on the menu icon to open the main menu, select "Your Trips," click on the trip the item was lost on, and tap "Find lost item."