Tim McGraw reveals the one thing he won't do at his concerts: 'I'm scared to death'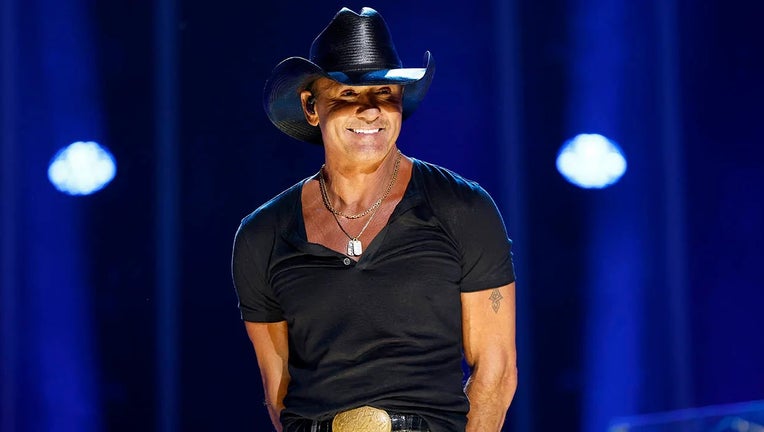 article
Tim McGraw revealed the one thing that fans should never expect to see at his concerts.
The 56-year-old country singer, who announced his upcoming "Standing Room Only" tour on Friday, told Entertainment Tonight that there will most likely be no pyrotechnics at any of his concerts.
"I'm not a big pyro guy. I'm scared to death. I know myself enough that I move around all over the place and sure enough I'll be standing right over one of those things when it goes off," the "1923" star quipped.
He added, "We don't need that. I'd light my a** on fire."
TIM MCGRAW, FAITH HILL CELEBRATE DAUGHTER MAGGIE'S BIRTHDAY IN NYC
However, McGraw said that concert-goers can expect a big show and he was excited for his fans to see what he had in store. 
"It's the first time we've done an arena tour in a long time," the "It's Your Love" hitmaker said. "I'm looking forward to it. We've got some crazy spectacular production I'm looking forward to everybody seeing. This is probably one the coolest productions we've ever had. We're gonna blow it out."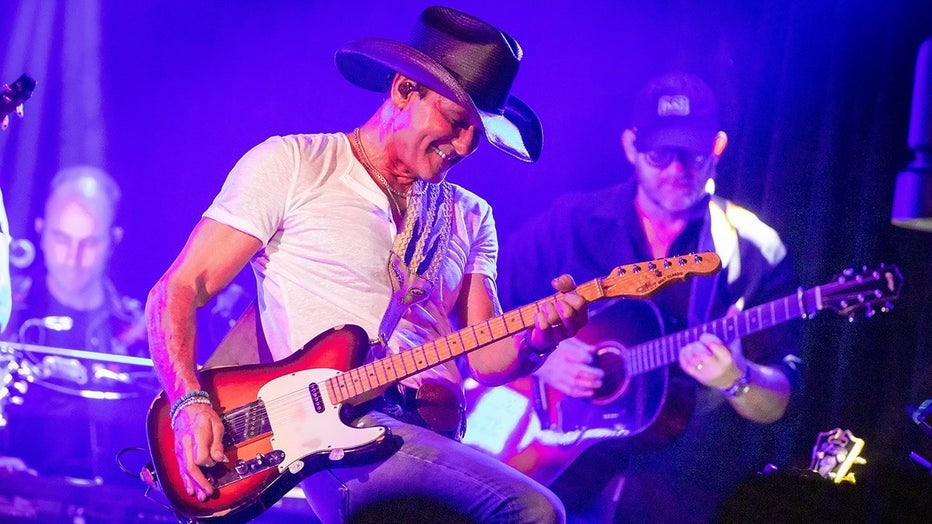 The singer, who announced his "Standing Room Only" tour on Friday, said that his show will not feature any pyrotechnics. (Photo by Emma McIntyre/Getty Images for ABA)
McGraw told ET that his wife Faith Hill will likely attend some of the performances during his tour.
"She comes out occasionally and hangs out with us. She loves it," McGraw said. "She has fun on the side of the stage. If we had a camera on her, you'd see her dancing all night."
During his interview with Entertainment Tonight, the three-time Grammy Award winner joked that he was "the worst singer" in his family. McGraw and fellow country superstar Hill, who have been married for 26 years, share daughters Gracie, 26, Maggie, 24, and Audrey, 21.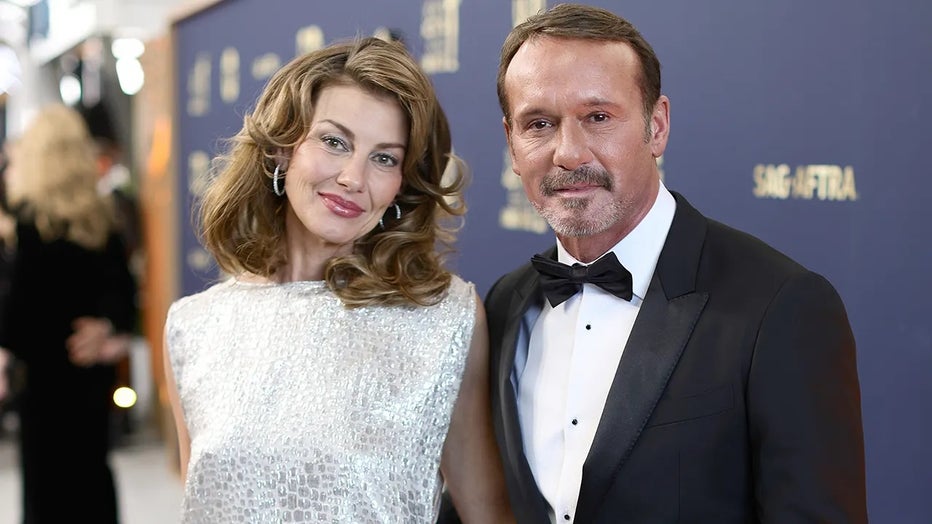 Married for nearly 27 years, McGraw and his wife Faith Hill have three daughters, Maggie, Audrey, and Gracie. (Dimitrios Kambouris/Getty Images for WarnerMedia)
"All three of them are great singers," McGraw said of his daughters. "I'd love to do a song with all five of us at some point. I talk about it all the time and they're like, 'I ain't gonna sing with you, Dad.'"
He continued, "Maybe I'll talk them into it. Maybe they'll sort of grow out of that phase a little bit where they don't want to sing with me. They'll sing with Mom, but I'm probably not up to par with the rest of them."
CLICK HERE TO SIGN UP FOR THE ENTERTAINMENT NEWSLETTER
 "I'm the worst singer in the family," McGraw added. It's true. I'm pretty good, but I'm the worst singer in the family."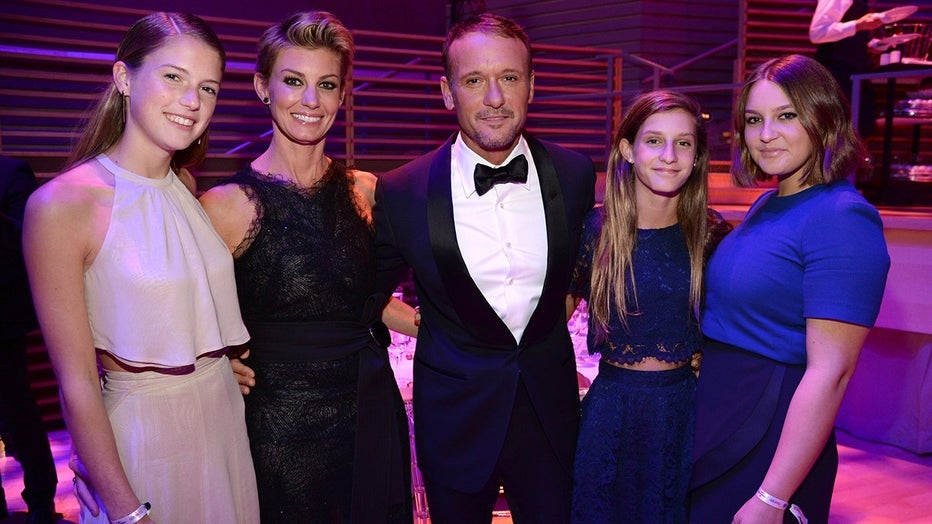 McGraw joked that he is the "worst singer" in his family. (Kevin Mazur/Getty Images for TIME)
Grammy Award winner Carly Pearce is slated to be the opening act on the 30-date tour, which kicks off on March 14, 2024, in Jacksonville, Florida and will conclude in Phoenix, Arizona on June 27. 
CLICK HERE TO GET THE FOX NEWS APP'
"I always want to deliver the best possible concert I can for the fans," McGraw said in a statement to Billboard. "We've got some really special plans to make this the biggest and the best tour we've ever done."
The Louisiana native will release his 17th studio album "Standing Room Only on August 25.