About 2.2. million candles sold by Target are recalled
Target has recalled about 2.2 million scented candles. 
The recall, announced Thursday, involves Threshold glass jar candles that could break while lit. 
The issue poses a risk of lacerations or burns to consumers, according to a Consumer Product Safety Commission (CPSC) notice. 
Target recalled one-wick 5.5-ounce and three-wick 20-ounce scented candles exclusively available for purchase across the country at retail locations and online, the notice said. Sales happened over a nearly 3½-year time frame from February 2020 to July 2023.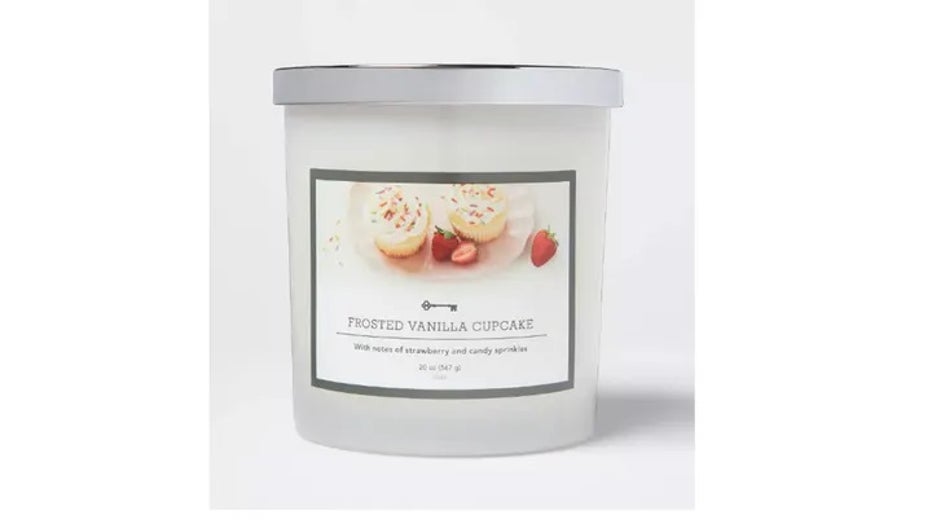 A recalled frosted vanilla cupcake Threshold candle sold at Target (Consumer Product Safety Commission)
346,000 CUPKIN STAINLESS STEEL CUTS ARE SUBJECT OF VOLUNTARY RECALL OVER LEAD LEVELS
"Target is committed to providing high-quality and safe products to our guests," a company spokesperson told FOX Business. "Target is issuing a recall of certain Threshold candles due to potential safety concerns identified in the CPSC press release. If a guest owns any items that have been recalled, they should return them for a full refund."
Returns can be made by going to a Target location or sending the candles back by mail with a prepaid return label provided by the retailer when contacted, according to the notice. The company will give a refund for the products. 
OVER 7 MILLION 'BABY SHARK' TOYS RECALLED OVER RISKS OF IMPALEMENT
In the meantime, the candles should not be lit.
Dozens of different item numbers, which appear on the bottom of candles, fall under the recall, per the notice. Spiced vanilla, cerulean surf and sea, pineapple sage and caramel latte are among the scents of the recalled candles.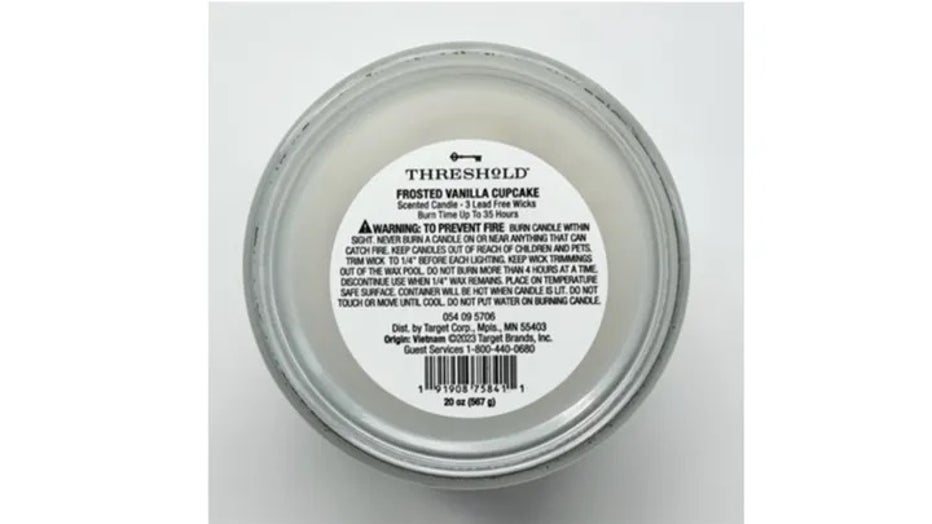 Sticker on bottom of recalled Target Threshold candle (Consumer Product Safety Commission)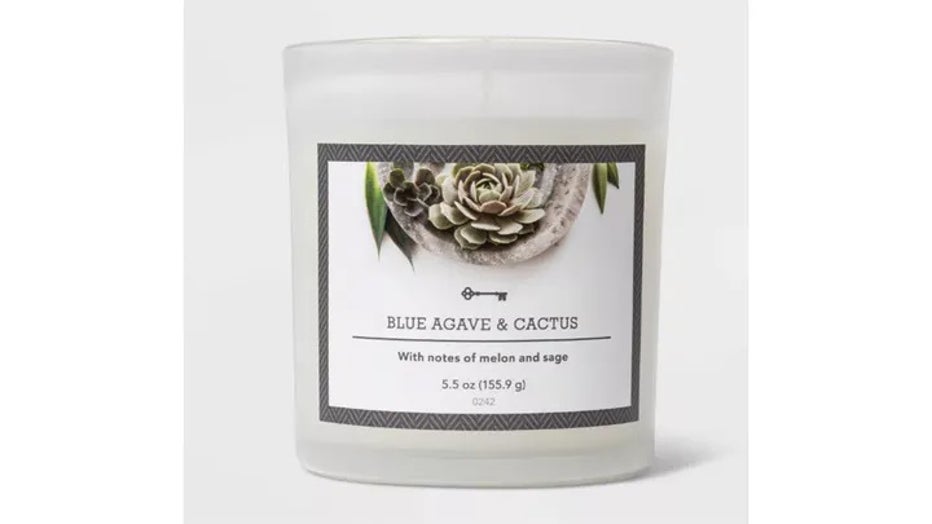 A recalled blue agave and cactus-scented Threshold candle from Target (Consumer Product Safety Commission)
Thursday's notice said Target knew of 19 instances in which lit candles broke or cracked. In one of those, someone suffered a minor injury.
TARGET RECALLS NEARLY 5M CANDLES AFTER REPORTS OF BURNS, LACERATIONS
The recall comes about 12 weeks after another involving 4.9 million Target-exclusive Threshold candles.
The retailer operates over 1,900 stores across America.
LINK: Get updates and more on this story at foxbusiness.com.