Southwest Airlines pilots vote in favor of strike
Pilots at Southwest Airlines voted overwhelmingly to authorize a strike, their union said Thursday, a move that is unlikely to lead to a walkout in the near future but is designed to put more pressure on the airline during contract negotiations.
The union said 99% of members who took part voted to authorize a strike, and turnout was 98%.
Southwest said the vote has no effect on its operations.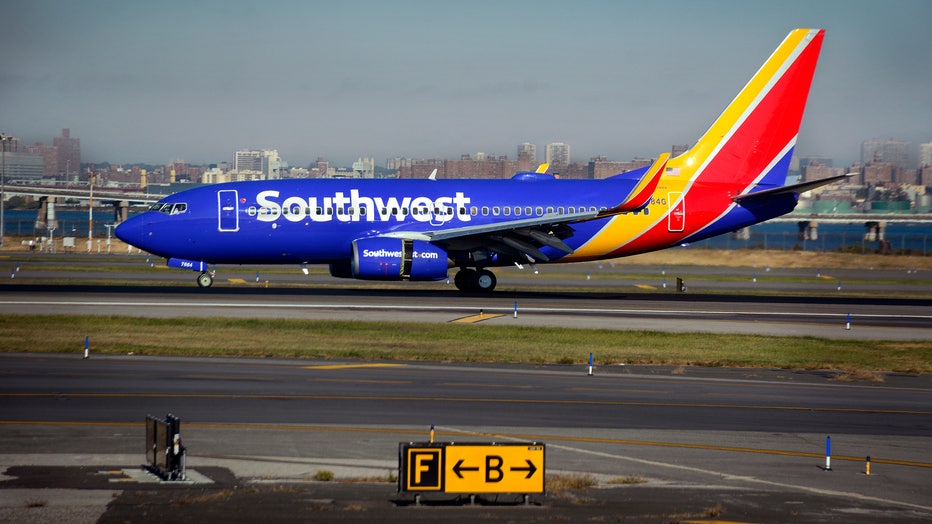 A Southwest Airlines passenger jet (Boeing 737) lands at LaGuardia Airport in New York, New York. (Photo by Robert Alexander/Getty Images)
"We are staffed and prepared to welcome travelers for their summer travel plans," the airline said in a statement.
The outcome of the vote was widely expected after a similar result at American Airlines, but it doesn't mean that a strike is imminent. Under U.S. law, airline workers can't legally strike unless federal mediators decide that further negotiations are pointless. Even then, the president and Congress can block a strike.
READ MORE: Airline satisfaction falls for the second consecutive year
Casey Murray, president of the Southwest Airlines Pilots Association, said the union will petition mediators for permission to strike but will follow the process spelled out in the law.
The union and the Dallas-based airline have been negotiating over a new contract for more than three years.