Watch: Terrified raccoon wreaks havoc in Utah soccer stadium during rain delay
SANDY, Utah - A terrified raccoon fell through the ceiling of the press box at a Utah soccer stadium, leaving fans captivated by the critter as it ran wildly during a torrential rain delay.
The Real Salt Lake soccer game at America First Field in Sandy, Utah, was delayed because of thunderstorms when the raccoon made its dramatic entrance on Aug. 3, according to KSL. The raccoon tried to get into the popcorn machine, then ran around the press box before it escaped and found shelter under an overhang.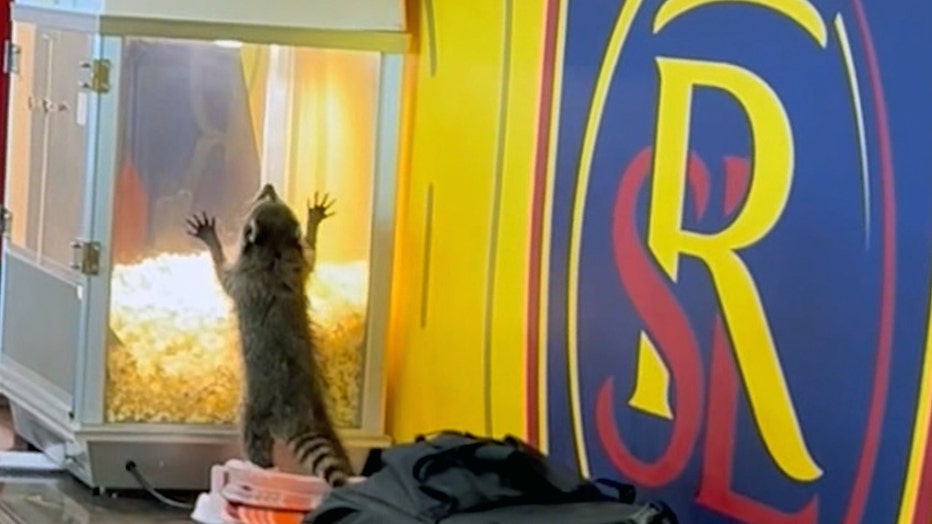 A confused raccoon falls through ceiling at Utah soccer stadium (Ethan Kershaw via Storyful)
Video from Ethan Kershaw, who works for a podcast that covers the Utah MLS team, shows the ruckus unfold as stadium workers use a broom to try and pull the raccoon into a trash bin. They were unsuccessful, and the raccoon fell from the second story down to the main concourse. Fans in the stadium screamed as the raccoon fell. 
READ MORE: Watch: Moose helps itself to popcorn and a Happy Meal at Alaska movie theater
Staff were eventually able to trap it and release it by a creek near the stadium.
The match, meanwhile, had to be postponed and rescheduled for Friday, Aug. 4. Real Salt Lake won 3-1.