Polk County 10-year-old goes viral for his realistic 'M3GAN' costume
AUBURNDALE, Fla. - Have you seen the viral video of the 'M3GAN' artificial intelligence doll terrorizing a Polk County neighborhood?
She's got all the neighbors spooked.
The cell phone video captures a child screaming and running away in terror while being chased by the horror movie villain.
"I watch a few clips from the movie of her, and it makes me want to turn into her, so then I start to do it," said Tyson "Ty" Cooper.
READ: Tampa police chief urges residents to stay safe throughout Halloween festivities
Cooper, 10, of Auburndale is the boy behind the viral video and costume. Scaring people is his hobby.
"The reactions are just so funny to me," said Cooper. "I feel like I can keep scaring them more and more. People like it a lot. I don't know why but people love it."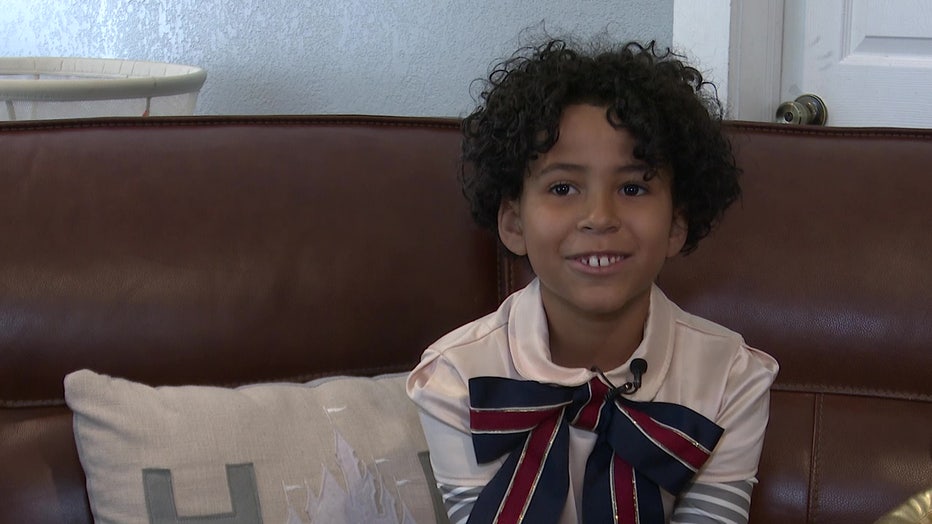 Tyson "Ty" Cooper says he loves scaring people.
He's been in love with horror movies since he was three years old, and he has dressed as Chucky, Pennywise, and Regan for Halloween before.
"He definitely catches me off guard when I'm least expecting it," said his mom, Brandy Cooper.
READ: How to stop squirrels and other animals from eating your pumpkins
Brandy Cooper thinks her son gets his creativity from her as she makes dolls for a living herself, but not of the creepy variety.
"He turns into the character and that comes from his theater background," she said. "He transforms into the character."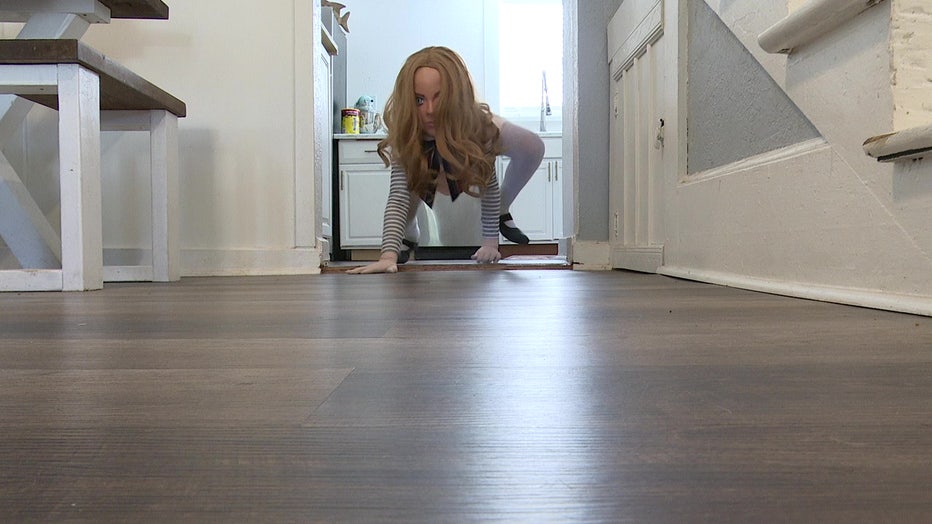 Cooper likes transforming into the character.
His mom says she's thrilled to see all of the positive reaction to the viral video.
"He can encourage other people to follow their dreams because this is what he wants and this is what he chooses to do with his life," said Cooper's mom. "He wants to take this further. As far as he can take it."
"I love horror characters way too much. I don't know why. I just love them, so I might keep doing this for a long time," said Cooper.