Pepsi unveils soda-infused ketchup that will be available at MLB games on Fourth of July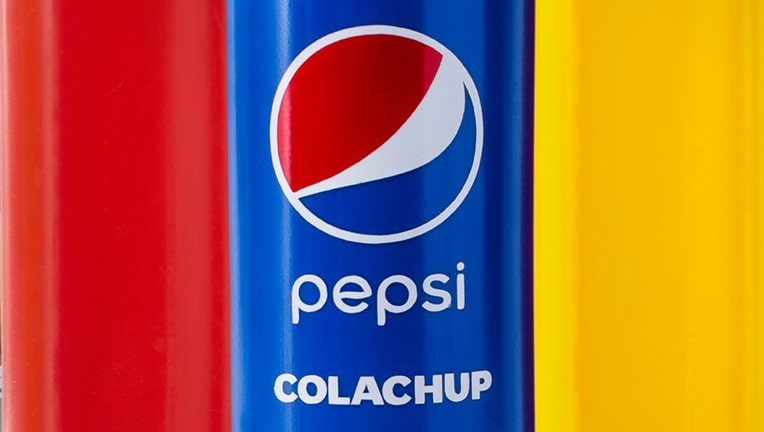 article
PURCHASE, N.Y. - If you're at an MLB ballpark on the Fourth of July, you may be one of the lucky ones to try out PepsiCo's new product – and no, it's not a drink.
The soda king announced Tuesday that it has unveiled a new condiment in soda-infused ketchup called "Colachup."
"Stop the condiment wars, the undisputed champ is here – Pepsi Colachup," the official Pepsi Twitter account said Tuesday morning. "Sweet, salty, and ready to try at select baseball stadiums on July 4th. Hot dogs are #BetterWithPepsi."
RELATED: Starbucks adds 3 new frozen drinks to its permanent menu
Normally, it's Pepsi with hot dogs, not Pepsi on hot dogs, but the brand is making the bold leap with its first condiment.
"Pepsi is so confident that hot dogs are #BetterWithPepsi, the brand is taking hot dog enjoyment to the next level with Pepsi Colachup, giving fans the chance to add even more of the iconic sweet, citrusy taste of a crisp, refreshing Pepsi-Cola directly onto their hot dog," the brand said in a statement.
Pepsi teamed up with the Culinary Institute of America for the new ketchup.
METS STAR SHOWS SUPPORT FOR BUCK SHOWALTER AMID STRUGGLES, SHUTS DOWN NOTION THAT HE'S LOST CLUBHOUSE
"The concept is both simple and creative," said David Kamen, director of client experience for CIA Consulting. "The distinctive flavors and vibrant citrus blend of Pepsi enhances the bright and tangy characteristics of ketchup, offsetting the smokiness of the hot dog."
The brand has done similar with burgers and pizza in years past.
CLICK HERE TO GET THE FOX NEWS APP
Despite all 30 teams playing in 15 different stadiums on July 4, only four ballparks will have Colachup ready to fans: Chase Field in Arizona, Yankee Stadium in New York, Target Field in Minnesota and Comerica Park in Detroit.
Read more of this story from FOX News.