Oreo giving $100K in prizes to people who decorate early for the holidays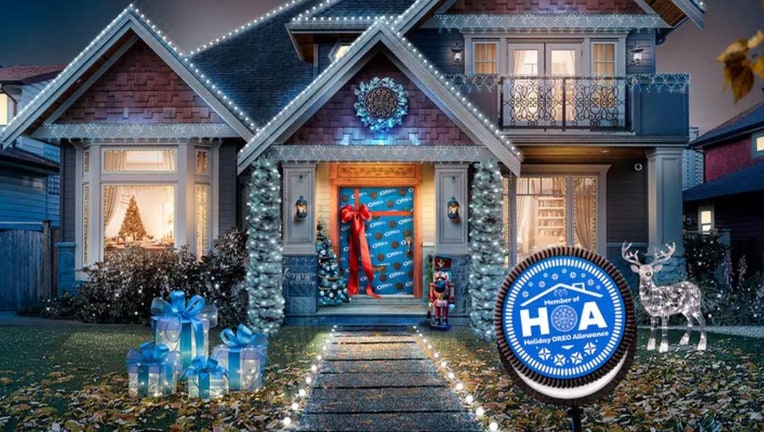 article
Oreo wants to reward people who decorate their homes for the holidays ahead of Thanksgiving.
While some Homeowners Associations (HOAs) are notorious for prohibiting early displays of Christmas lights and the like, Oreo has created their own "HOA" — the Holiday Oreo Allowance — and seeks to reward the most festive houses on the block with a cash prize. 
"America's favorite cookie, OREO cookies, is embracing the holiday season early and encouraging fans to join in their mission to deck the halls (inside and out!) starting November 1st," the company announced today in a press release.
GIRL SCOUTS TO DISCONTINUE THIS POPULAR COOKIE
Acknowledging that most people do not begin decorating for winter holidays until after Thanksgiving, Oreo said it's asking their fans, 'Why wait?'" 
"The seriousness of some community guidelines, stuffy pop culture 'norms' or outdated traditions can take the playfulness out of decorating for the holidays," according to the press release.
"The OREO brand is encouraging festive fans to kick off the season in style as early as they'd like – and rewarding some of those who get into the holiday spirit early," the company said.
Oreo's HOA, which the company claims is "the most playful HOA on the block," will split $100,000 in prizes between 100 festive fans who decorate their homes before Thanksgiving. 
CHIPS AHOY! TURNS 60: FUN FACTS ABOUT THE AMERICAN COOKIE BRAND AND ITS HISTORY
"The brand recommends winners use the prize or 'allowance' to continue spreading holiday cheer and creating neighborly connections throughout their communities all season long," the press release also noted. 
"With the Holiday OREO Allowance, we are calling on our most festive fans to join us in bringing the magic of the season to life extra early this year," said Vishnu Nair, Oreo's senior brand manager.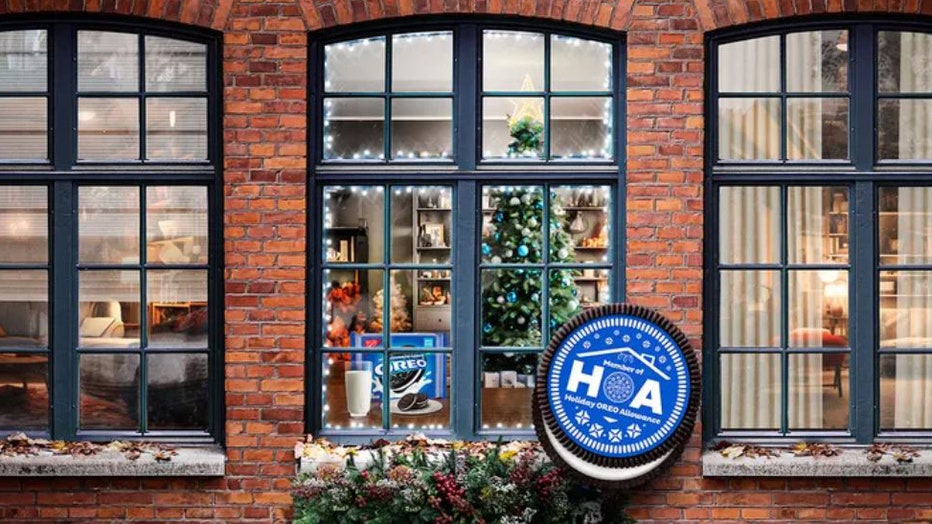 Apartments, too, are eligible to win a $1,000 "allowance" from OREO. (OREO / Fox News)
"The OREO brand is always looking to help our fans and their families create playful connections, and there's no season that brings people together more than the holidays — so why restrict the merriment by waiting until after Thanksgiving to decorate?" said Nair. 
To be considered for the $1,000 prize from the "HOA," people must follow @OREO on Instagram and X between Nov. 1 and Friday, Nov. 17, and share a photo of their decked-out house with the hashtags #HolidayOREOAllowance and #OREOSweepstakes. 
MCDONALD'S NEW COOKIES AND CRÈME PIE APPEARS TO BE TASTE-TESTED BY TIKTOK USERS BEFORE ACTUAL 'LAUNCH DATE'
Winners will be chosen randomly, said the company in its press release.
In addition to the $1,000 prize, winners will also receive Oreo cookies and a yard sign displaying their Oreo HOA membership. 
To get fans even more into the holiday spirit, Oreo recently brought back a festive flavor of its cookies.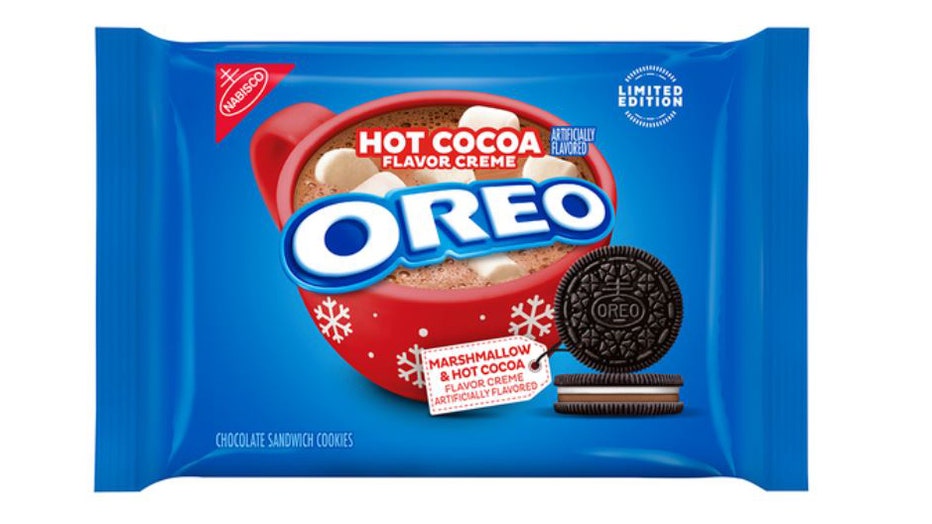 OREO recently brought back its Hot Cocoa-flavored cookies. (OREO / Fox News)
After five years, Oreo hot cocoa-flavored cookies are back on shelves, the company announced on X, formerly known as Twitter, on October 16.
The cookies feature marshmallow and hot cocoa-flavored creme sandwiched between two chocolate cookies. 
Get the latest updates on this story at FOXBusiness.com
For more Lifestyle articles, visit www.foxbusiness.com/lifestyle.